As Meta deprioritizes news on Facebook and Instagram, traffic from there to news websites is likely to continue its downward trend. But let's face it – getting traffic from Instagram to your website has never exactly been straightforward. Nonetheless, SND's Newsin.bio feature makes it as simple as possible to get clicks from your Instagram audience. Here's how it works: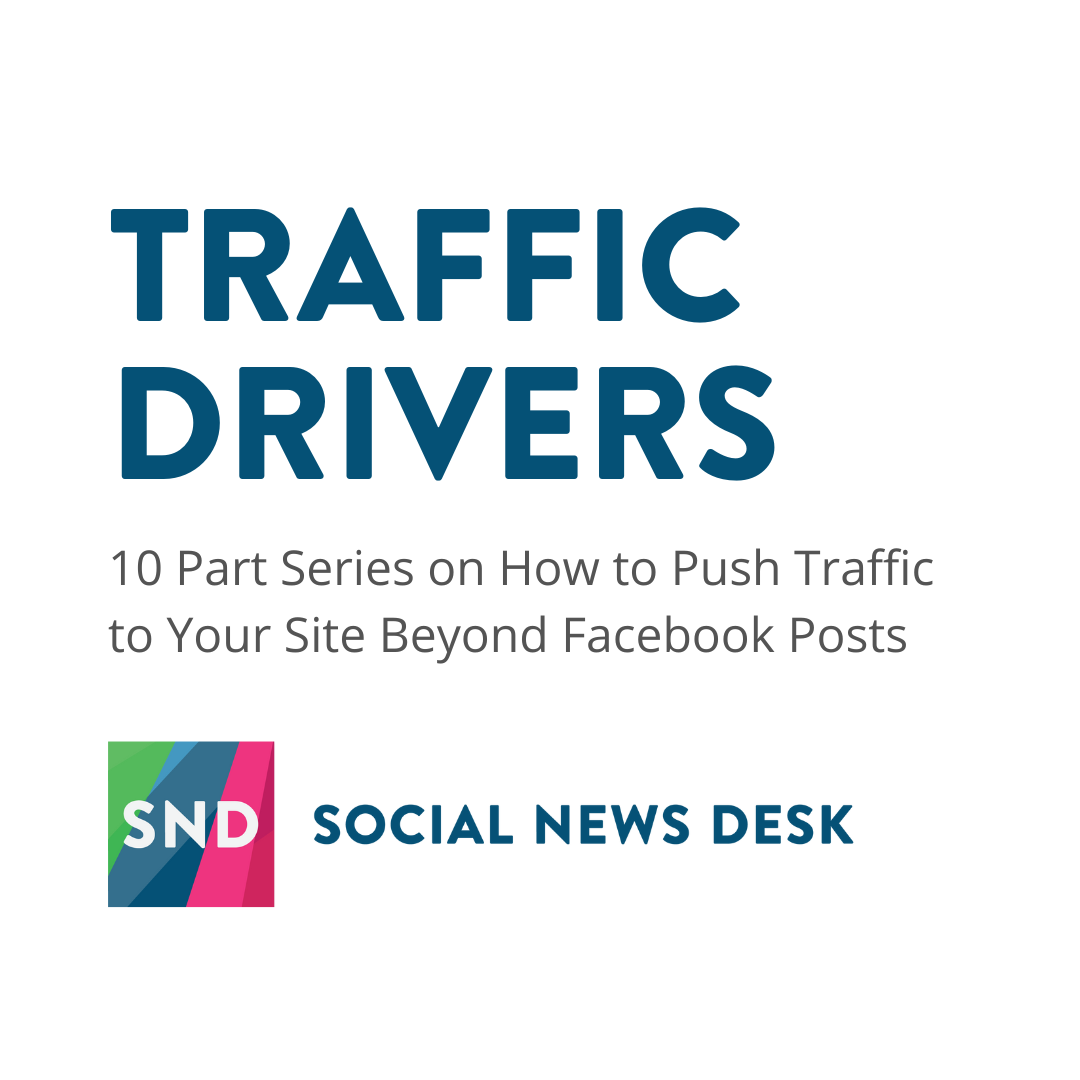 Traffic Driver #6: Newsin.bio
As you strategize how to continue driving more traffic to your website, SND's Newsin.bio "link gallery" page makes it happen and makes it EASY! So if you aren't already using this FREE (hint, hint) link in bio solution in SND, here's how to get started and get (even more) traffic back to your website.
Every Instagram account in your SND Dashboard is already set up with a unique Newsin.bio URL. (See? SIMPLE!) Just make sure to add your Newsin.bio URL to your Instagram profile's bio section so you can start driving traffic to your website right away.
Setting up Newsin.bio is simple
Now, when you first get started, your Newsin.bio page will be blank. Don't panic! You can fill it with content quickly by scanning Post Manager for previous Instagram posts. Just add the story link to the post and watch the Newsin.bio page populate with story cards that point back to your website. Tip: You can also add the story link from the social account stream for your Instagram page.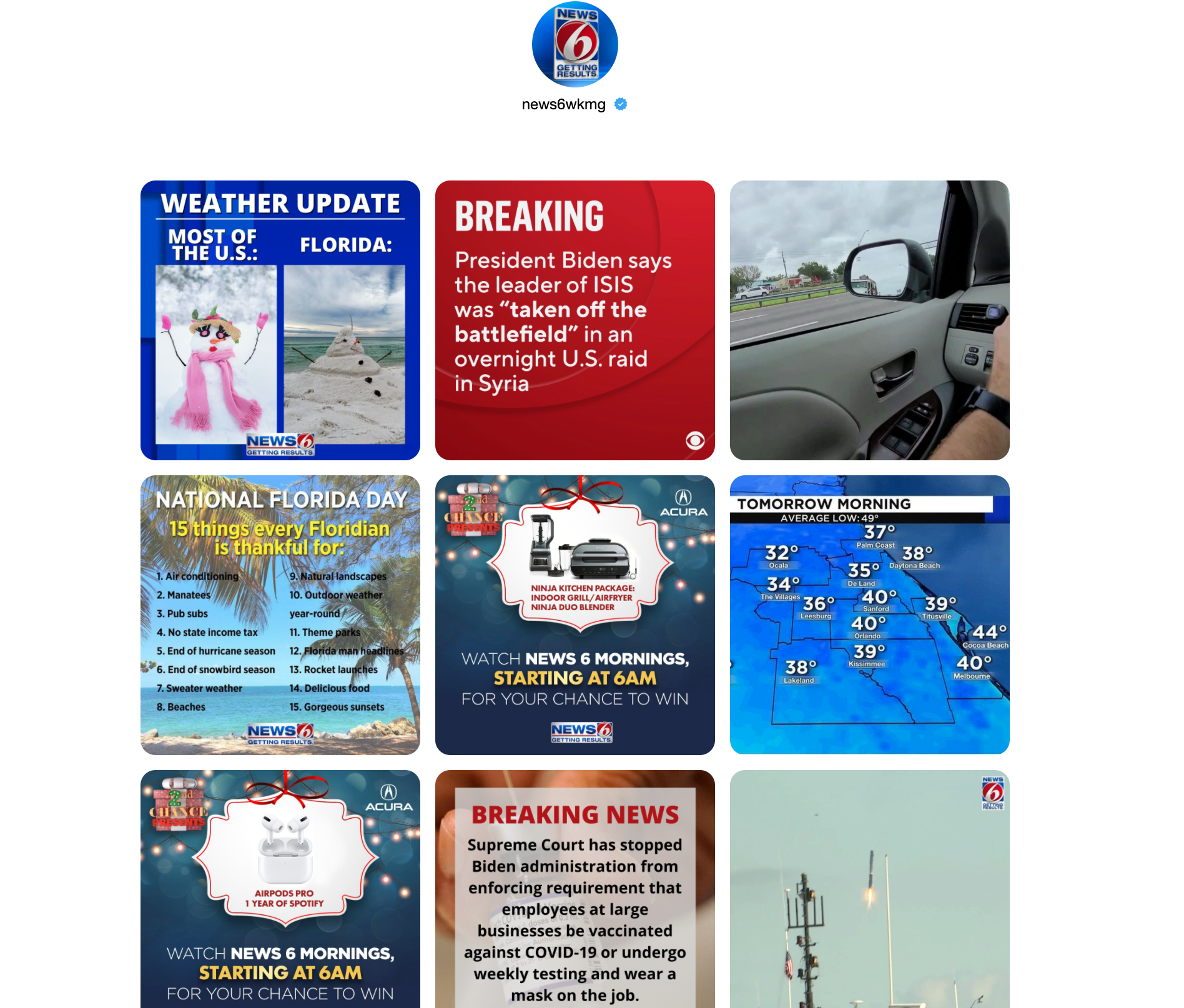 Once you've added a handful of (previously published) posts to your Newsin.bio page, deciding what content to add to it going forward is even more streamlined. When you post to your Instagram feed, you can post to your Newsin.bio page at the same time! (Did somebody say SIMPLE again?!) Of course, you can always go back and add a story link if you forget, but this one-stop-shop workflow is a newsroom timesaver.
Deciding what works well with your audience
Speaking of deciding what content to add to your Newsin.bio page – if you don't want to add every story, every time – use SND's Post Manager to see what's getting the most reach and driving link clicks. You might notice a particular type of post, or genre, that boasts well with your specific audience. Then you can focus on creating more posts like that and also making sure the story links are added to your Newsin.bio page.
You can also set up a Newsin.bio Performance Report or Stats Roll-up Report to check out what you're hitting out of the park. These reports track views and clicks for your Newsin.bio page and give you a quick post rundown so you know what content is getting the most hits. (Bonus: share the report link with your newsroom so they can see too!)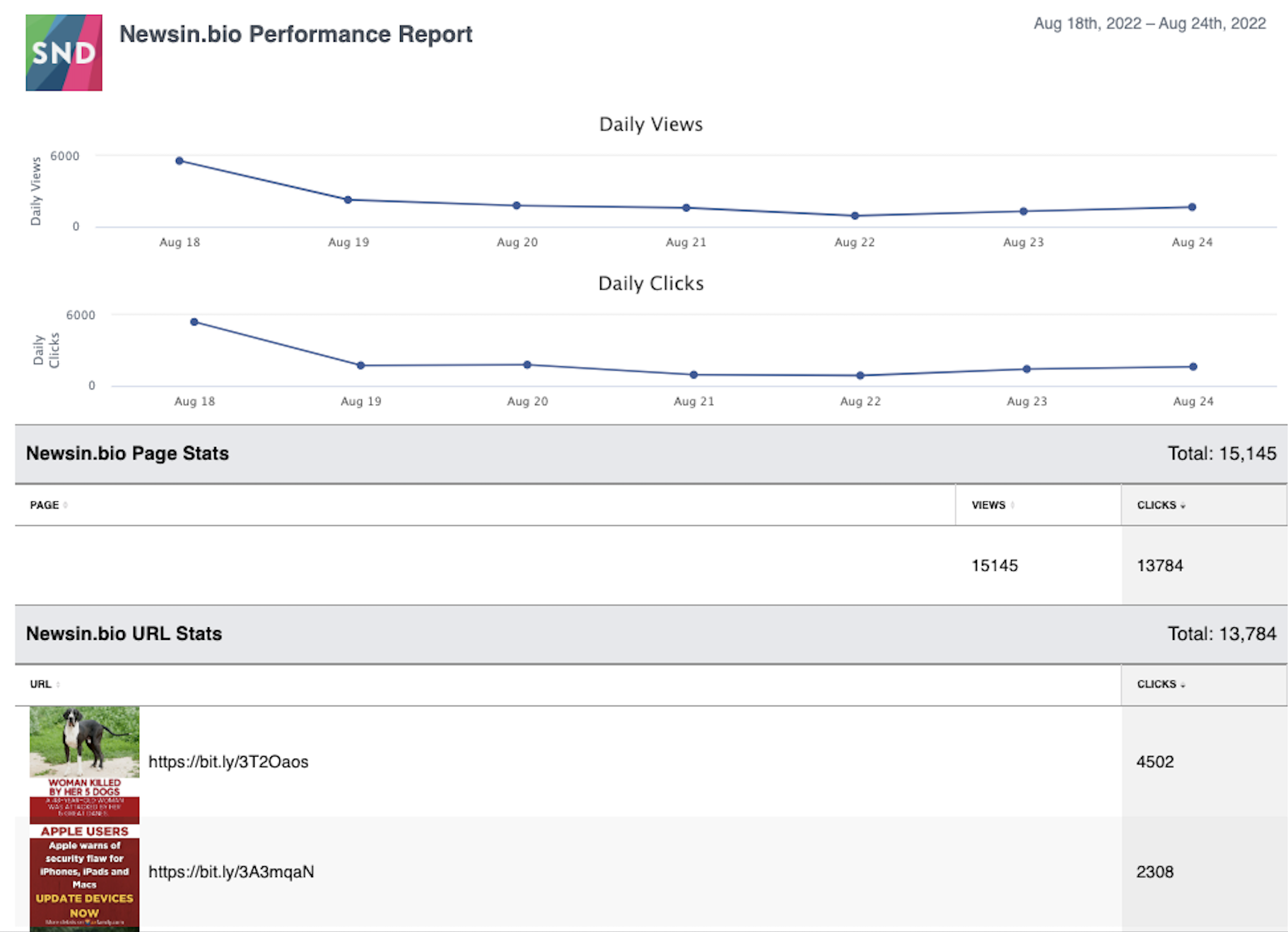 Customization made easy
Lastly, you can customize the header of your Newsin.bio page. Not only can you make it stand out, but you can use this as an opportunity to drive traffic to other key sections of your website or specific promotional elements like newsletter sign-ups or contests.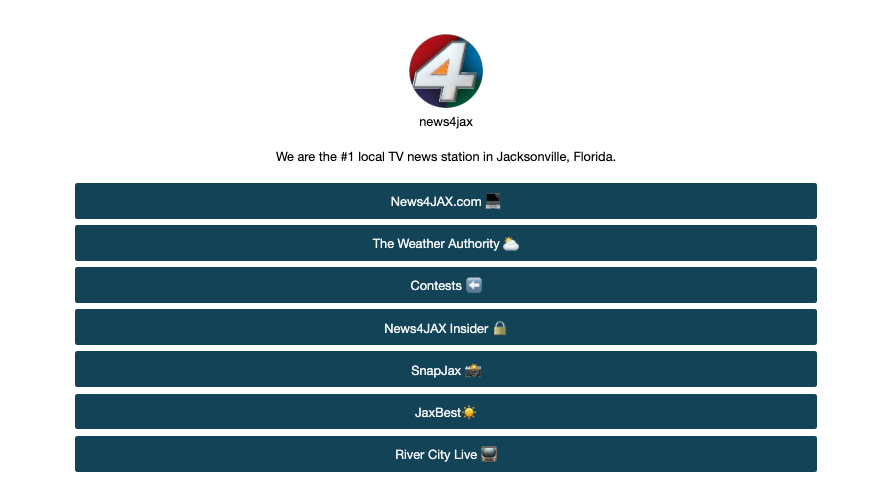 Need help setting up your Newsin.bio? Email SND's Client Success team anytime for help.