The future is now for TV Newsrooms looking to diversify revenue streams and acquire new digital audience. While newspapers have in many ways gotten a head start here, television stations in local markets are starting to lean into new ways to boost engagement and ultimately create revenue online. For WDIV-TV in Detroit, MI, this means building up a large newsletter audience and creating a direct relationship with readers.
WDIV's Digital Special Projects Editor, Ken Haddad says creating an email newsletter is all about that one on one experience… "The better you build that relationship with those users…you continue to build that credibility and that trust and they continue to come back to you. And eventually you'll be able to drive revenue through this platform because those users are continually using your products."
For many TV Newsrooms, creating an email newsletter is uncharted territory. But there are resources available including this TVNewsCheck How To video series featuring Haddad. Once you have the basics set up, the big question is … how do you get people to subscribe to your newsletter?
Self-Promote
Leverage your existing resources by promoting your newsletter in the newscast, on your website and via station promos. The best part about this approach is that it's low/no cost to the station. But it's also not always the most effective.
Acquisition Ads
By far, the most effective way to increase subscribers for an email newsletter is through acquisition ads on Facebook. This approach minimizes friction by offering the Facebook user an instant opportunity to sign up for your newsletter without even leaving their Facebook News Feed.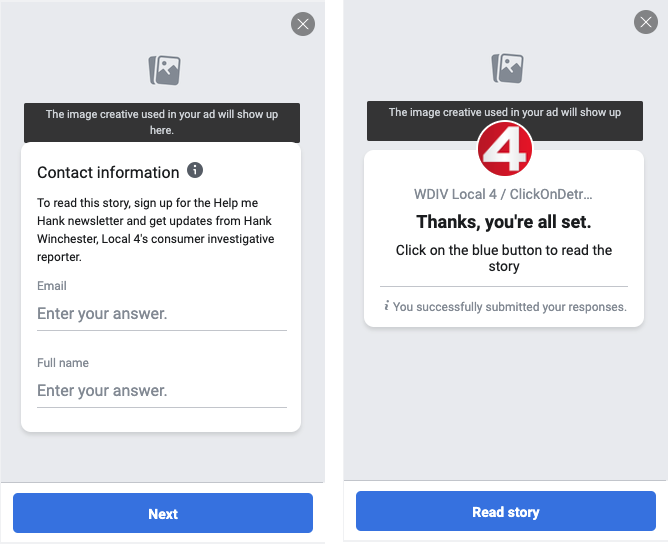 While effective, acquisition ads are anything but simple – and can be expensive if you're not running them correctly. So when WDIV wanted to increase its email subscribers, the station turned to Social News Desk to manage its Acquisition Ads investment on Facebook.
Case Study
Dynamic News Ads is Social News Desk's proprietary ad tech – you could call it the secret sauce. It's why more than 1000 newsrooms around the world rely on SND to manage acquisition ads for their email newsletter campaigns – including WDIV.
Over the course of a single month campaign, SND was able to generate nearly 7500 new email subscribers at an average cost of just $0.34 per lead (or per email acquired). For comparison, the industry standard is to keep this cost under $1.00 per lead and when WDIV ran it's own campaigns, it was averaging about $0.90 per lead.
"Newsletters are a huge part of our digital revenue strategy going forward. Sponsorships, branded content and partnerships are all possible when you build up a large, engaged audience – and Social News Desk's technology has proven to be the absolute best way to quickly and cost-effectively grow our list of subscribers."

Bob Ellis, VP/GM WDIV-TV (Detroit, MI)
So why are SND's email newsletter sign-up campaigns so much more effective? It's that secret sauce – our Dynamic News Ads (DNA). This complex algorithm automatically identifies your newsroom's best content and uses it to build the best ad in real time.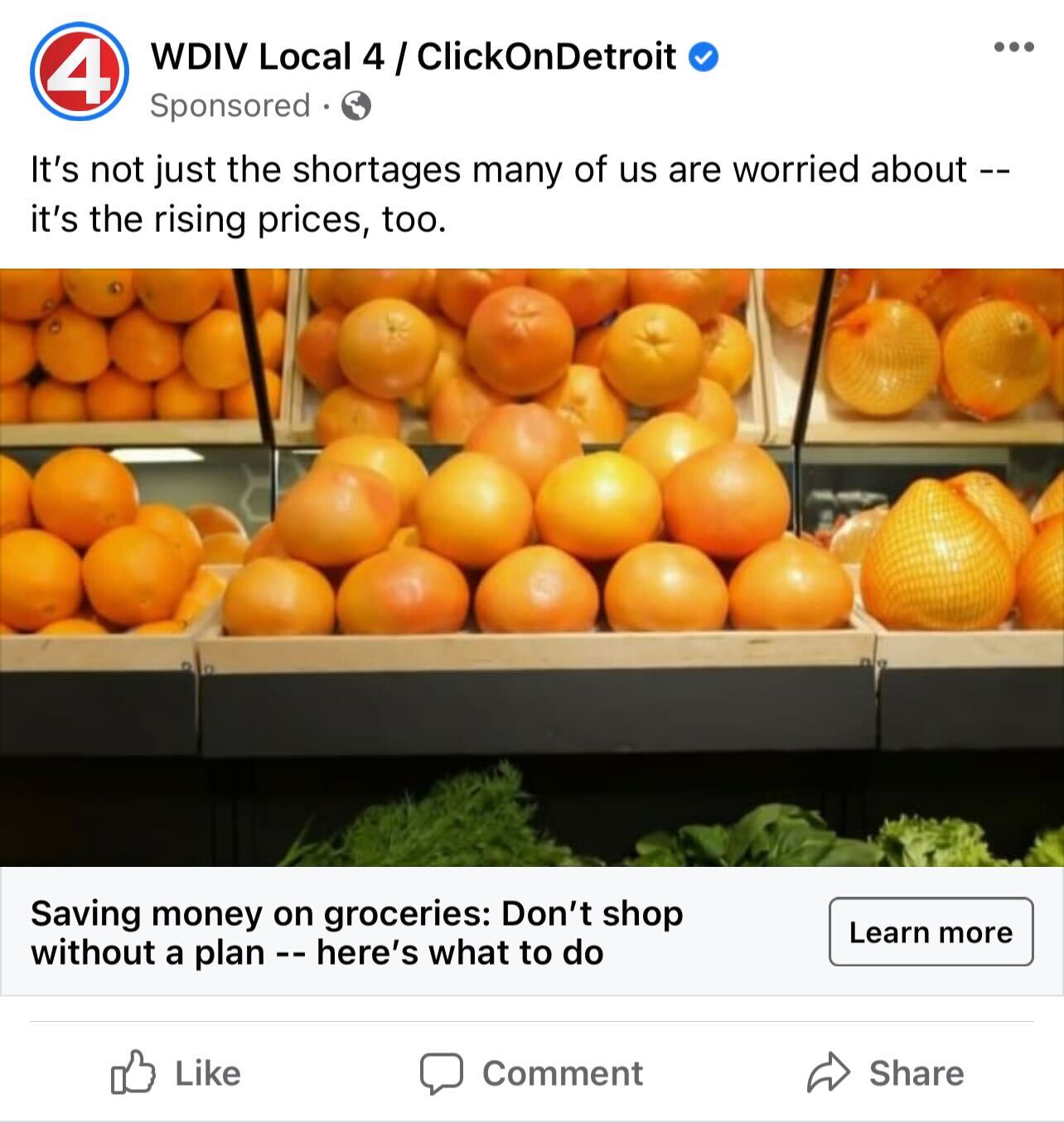 WDIV ran three campaigns for three separate newsletters. Each campaign was tailored by SND to include only applicable content. So for example, ads promoting signups for the station's "Help Me Hank" newsletter exclusively featured related consumer-advice content. This approach is critical to the success of the campaign, as it shows the user exactly what they can expect to receive when they sign up for the newsletter.
Notably, SND's DNA technology can also eliminate content you don't want to see in an ad such as politics or promotional content. And we do it all in real time and automatically rotate in the best stories while rotating out the ones that aren't performing. The result is a quickly growing list of subscribers at a cost well below the value those subscribers will represent for your brand in the future.
Want to find out how to increase your email newsletter subscribers? Reach out to our team anytime!