Our roots start in a newsroom. And like journalists, SND has moved beyond the newsroom. But the lessons of working as journalists – and with journalists – means we're equipped to handle the needs of any organization working in a crisis communication situation. Whether dealing with a sudden illness outbreak, severe weather impacts or other urgent situations, effective communicators share many of the same strategies regardless of their industry.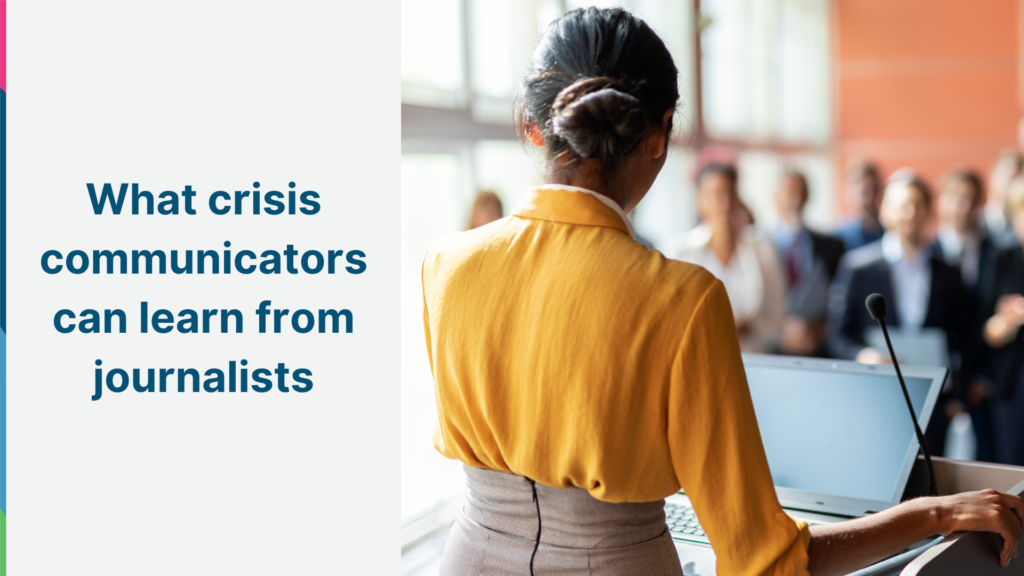 Make Your Plan
Successful newsrooms have a clear plan of action for breaking news situations. Even if you don't have the details, developing a social media crisis plan ahead of time means saving precious seconds when the message has to get out, now. Decide who is in charge of creating and approving messaging, and designate who will disseminate the message. Just as important, know how to stop your regular messaging so the most urgent information takes top priority.
Centralize Communication
When major breaking news happens, journalists drop what they're doing and focus on the main story, regardless of their particular job in the newsroom. Similarly, if you have multiple channels for multiple departments or branches, you may want to direct your followers to monitor your main accounts for ongoing details.
When making your crisis communication plan, decide the plan of action for departmental pages so it's easy to execute in the middle of an urgent situation. Will you pause all communication on other department pages until the situation passes? Adjust the messaging to suit that page's audience? Or share the same message across all pages to ensure the widest possible distribution?
Having all of your social media assets in one place makes it easy to understand what content is already scheduled to go out to all of your channels, so you can reschedule upcoming posts on the fly or pause messaging until things return to business as usual.
Meet Your Audience Where They Are
Social media audiences are fragmented. The messages that resonate on one social platform may go nowhere on another. Publishing from a single source makes it easy to customize the message and media type for each social network. That way, you have a better chance to reach more of the people who need urgent information, regardless of where they are looking for it. This also ensures consistency of messaging, whether your followers find you on Facebook, Instagram, Twitter or elsewhere.
Listen and Respond
In this day and age, misinformation travels fast – so it's important to know what other messages may be circulating and respond with authority to address any incorrect information. Using keyword monitoring, trending topics and a unified inbox will help you stay on top of what the community is saying, and allow you to adjust your messaging to ensure you're sharing information that will keep your community safe and calm.
Control Access
The last thing you want to happen in the middle of a crisis is losing control of your social accounts. Using a social media management tool like SND ensures that key staff have access to your most important social channels, without having to share account passwords via less secure methods like email, text messages, or Slack.
Similarly, make sure each staff member on your team has their own SND account with appropriate user permissions. That way, there's a clear record of who is publishing to your pages, and users can access only what they need to do their job.
Learn From Every Situation
After the crisis has passed, take some time with your team to review what went right and where there's an opportunity to fine-tune your crisis communication strategy. Review your metrics to understand where your audience was most responsive, where you were able to reach the most followers, and which messages were shared most widely. Understanding what was successful will help you understand where to concentrate your efforts in the future.