Need a slick – yet simple – way to put a social media post on TV? SND On Air is the answer you've been looking for. It was created by news producers, for news producers which means it is everything you need and nothing you don't.
But don't take our word for it … plenty of newsrooms have used it for breaking news, severe weather, daily talkers and much more.
Check out these IRL examples:
The best part? It takes only a couple of minutes to get social posts and reactions like these LIVE on air. Here's how:
Step 1: Find content for your playlist
Gather social content from Facebook, Twitter, Instagram, Reddit, YouTube, and your own website. It all goes into a playlist that you create with a few clicks.
All it takes is a simple drag and drop (especially handy if you're in a pinch!) You can also use the "Add to On Air" button from the three-dot post menu, or manually add with any URL. Learn all about how to add content to a playlist.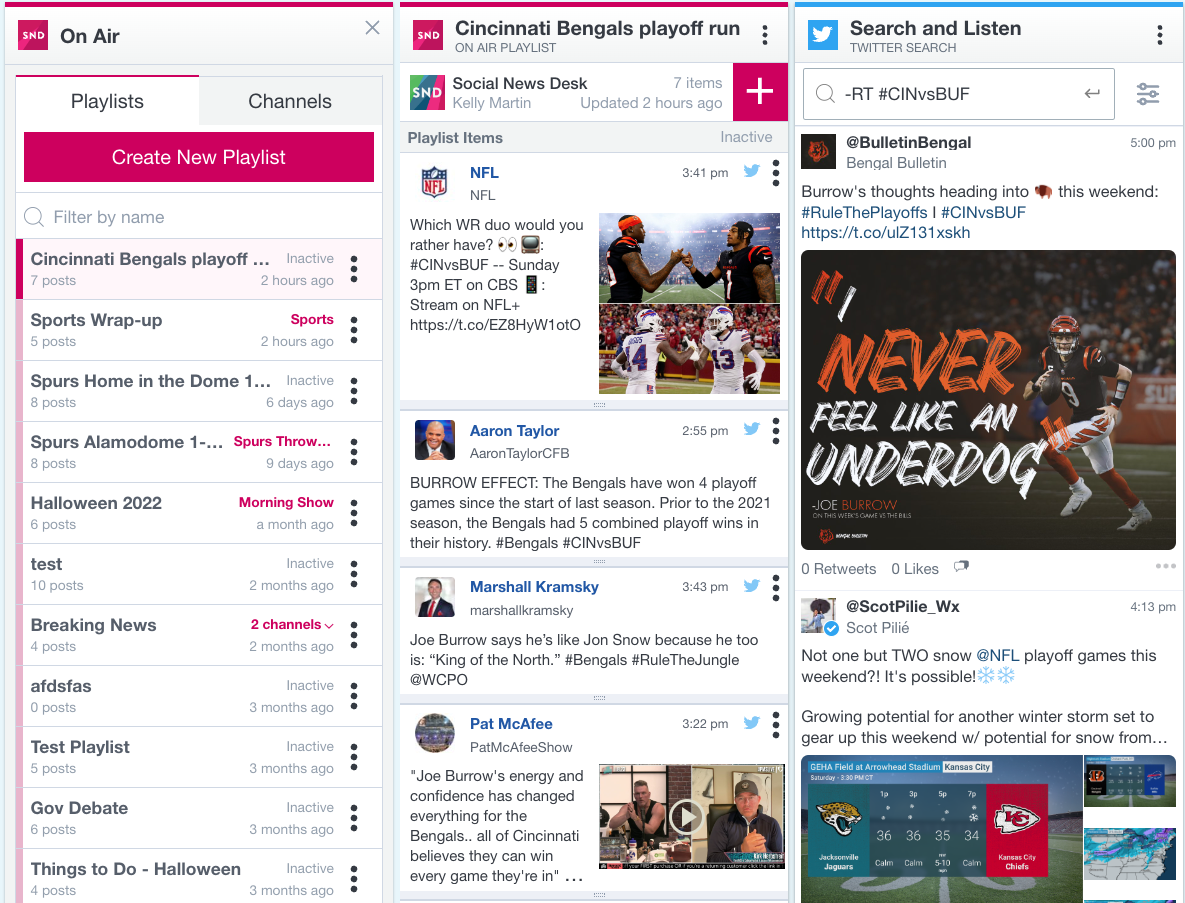 Need to shorten a post's text, or remove a link? What about hiding the identity or photo of a user? We got you covered there, too. Here's more on how you can edit text, and hide names.
Step 2: Style your content within a channel
You've got your content — now it's ready for it to "look the part!" SND On Air is customizable to fit your station's needs and graphics packages. You can quickly get your content to air with a template that matches your on-air look.
Create or use an existing channel to house your playlist. This is where you can use different layout templates with your own backgrounds to match your branding. Anyone on your team can then quickly pair it with a playlist — and you're good to go!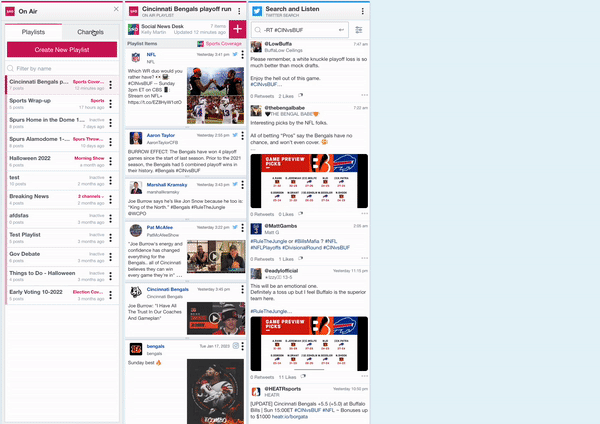 There are so many options for how to make templates your own! Check out all you can do with our Template Style Guide.
Step 3: Go Live!
Once you've got your customized look, you're ready for primetime. We provide a URL output that you share with your production or studio team, which they use to display your playlist on air. It's up to you how you manage playlists — you can even use one in multiple channels, if you'd like!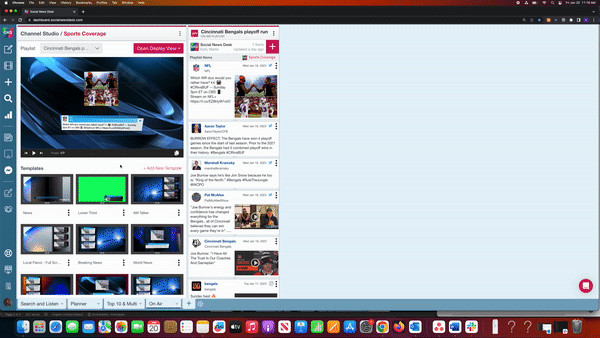 Many newsrooms like to have a channel for each show (like the 6pm newscast), and a playlist for each topic (like a sports team's big game).
Want to learn more and take your newscasts to the next level? Get in touch with us — support@socialnewsdesk.com.