If you already use SND Autopilot to automate posting to Facebook and Twitter, you already know how much time it can save you. We've rolled out some more advanced features under the hood that will make your job even easier (if you can believe it).
Automate your Instagram feed
Did you know that Autopilot can publish to Instagram? Choose an RSS feed that features great photos, and let us take care of the rest. You can even publish story links to your Newsin.bio page without lifting a finger! It's a great way to make sure content keeps flowing, even when you're planning for future content.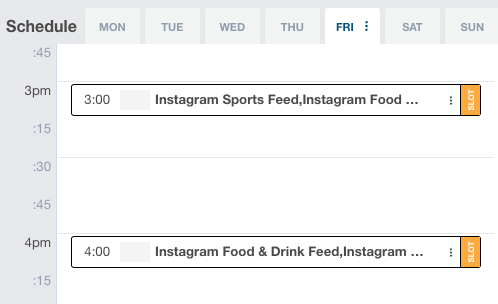 Use Advanced Options to make each feed unique
With tons of advanced options to choose from, you can make sure each feed you use with SND Autopilot has a custom configuration to get the best out of your content. Sharing content with a longer shelf life? Adjust the maximum content age – as far back as five years. Use Google Analytics to prioritize content to make sure you're always sharing the best post for that moment. Add prefixes and suffixes to include hashtags or calls to action (like reminding followers to check out your Newsin.bio link). You can even recirculate content from a feed if it's still performing well!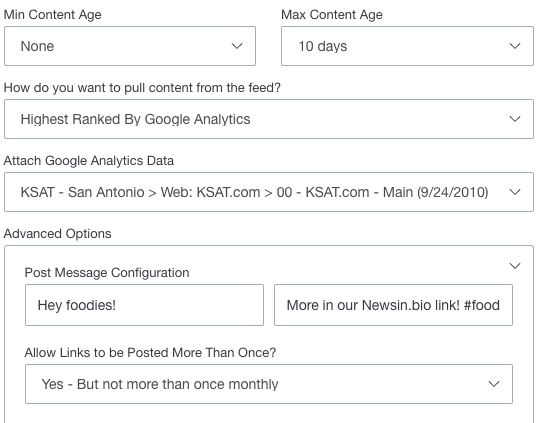 Autopilot for LinkedIn
Keep your LinkedIn audience connected by automating your publishing workflow. Add RSS feeds or manual content and customize your schedule – publish once a day, or post several times throughout the day if you have plenty of content. Remember, LinkedIn isn't just for finding jobs!
If you're not sure how to get started with Autopilot but want to make your content work for you, get in touch with your Client Success Manager for expert, personal help to start streamlining your publishing.