MUNICIPALITIES & GOVERNMENT
Connecting Communities
with Social Media
Trusted by professionals everywhere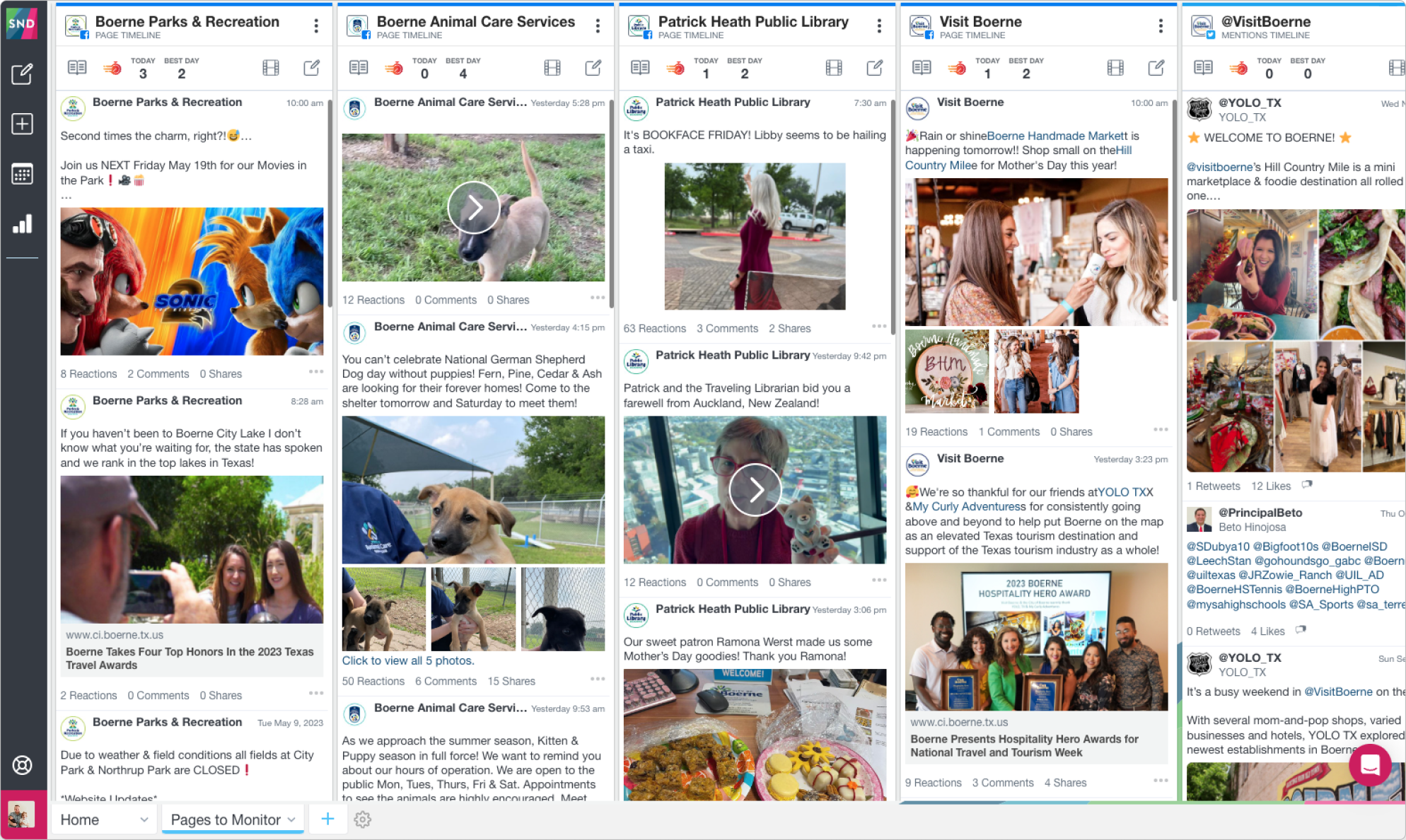 Highly Capable and Friendly Software
Packed with all the features you need in a straightforward interface.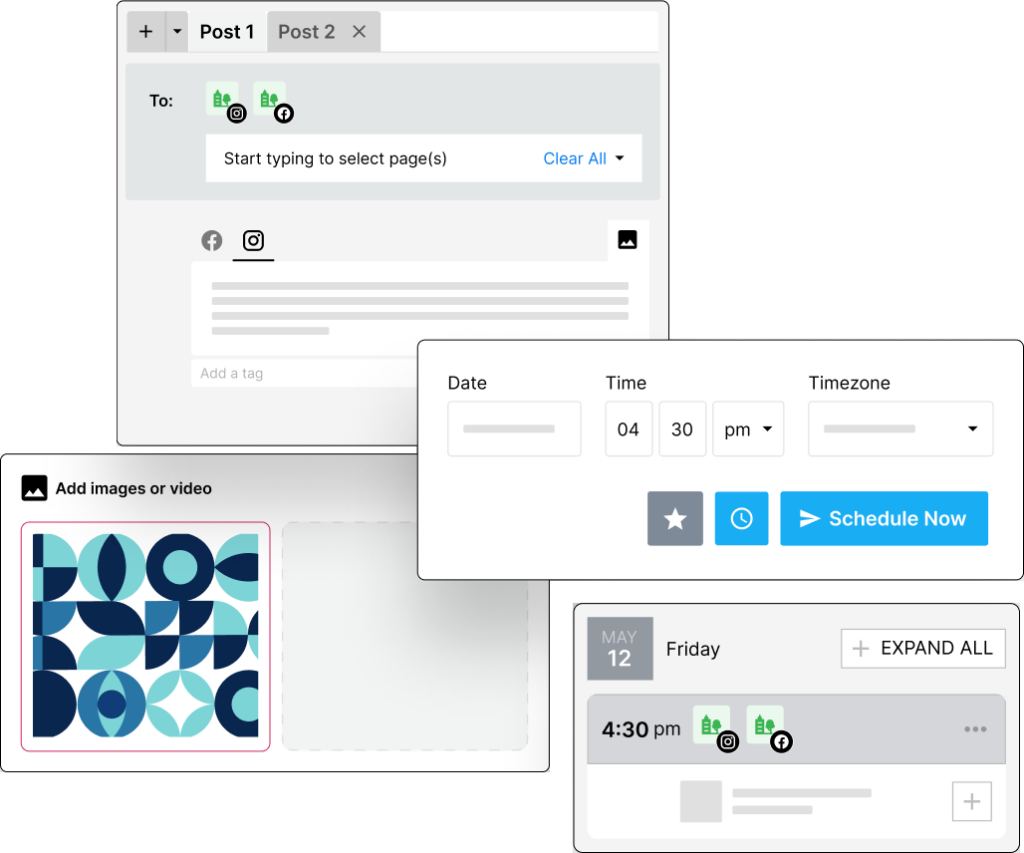 Write once and publish anywhere. Whether you're managing one brand across many networks, or multiple brands at once, our publishing tools save time and effort.
Secure and control your social media accounts from one place. Give specific access without sharing passwords. Single sign-on (SSO), audit tracking and enterprise compliance give you extra peace of mind.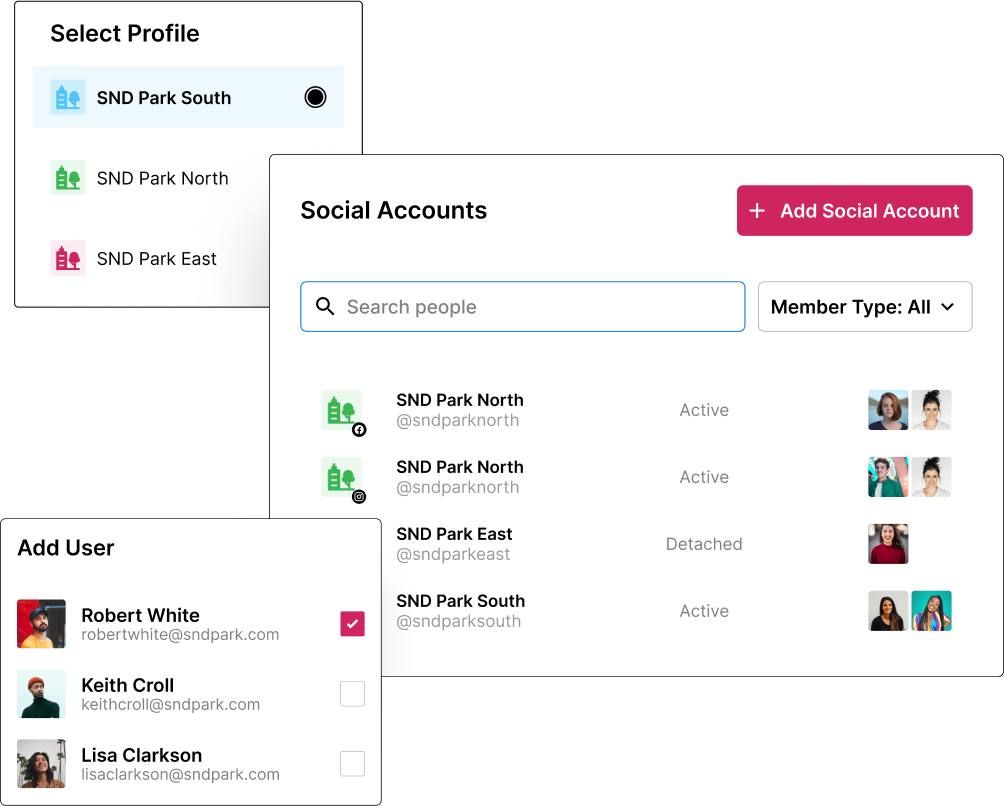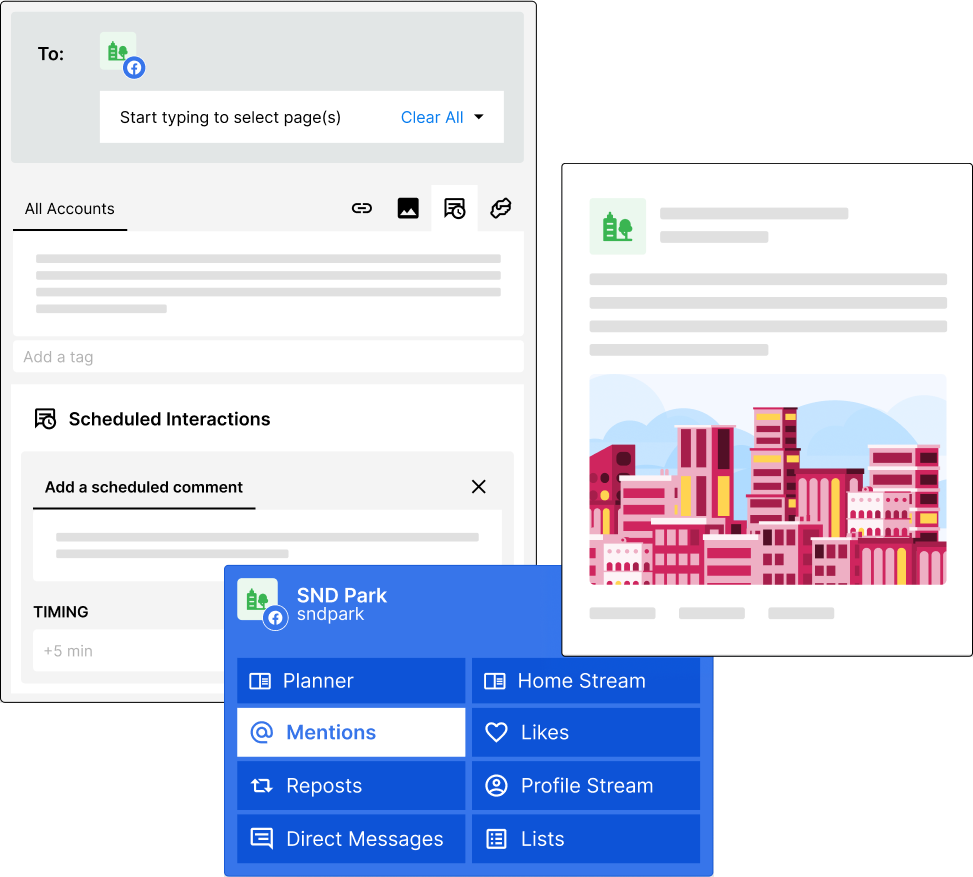 Listen & Engage Your Audience
Connect with your audience wherever they are. Engage with comments, mentions, and messages through a unified inbox. Monitor keywords and trending topics so you're ready to respond instantly.
Measure your social media success with a comprehensive suite of reporting tools that help you understand what's working well – and where your strategy needs tweaking.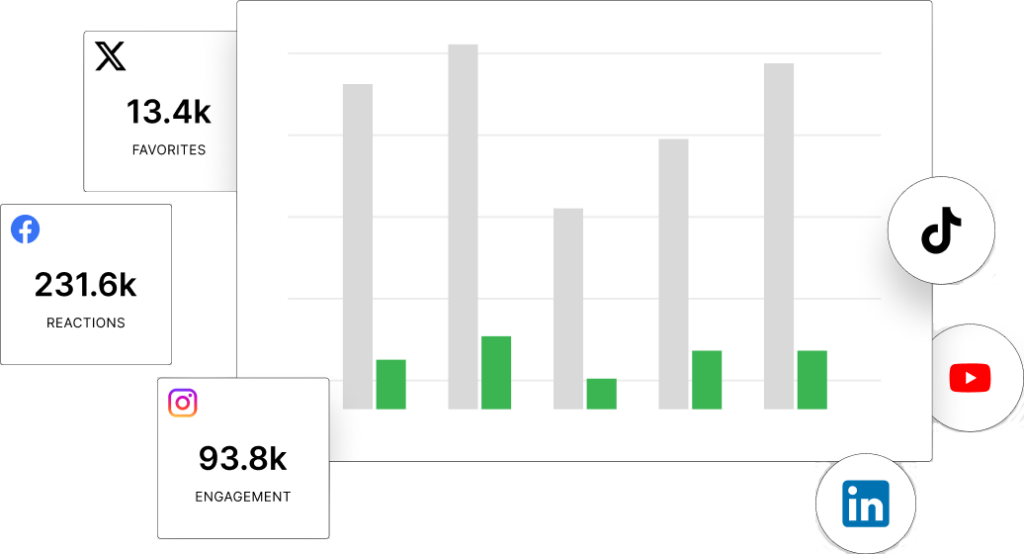 Elevate Your Social Outreach
Let us show you how we can help you accomplish your goals on social media.
Resources for Municipalities
Learn more about how you can use social media to connect your community.
When your area is facing an emergency, every second counts. SND is built for rapidly changing situations, and our tools
Sharing content is quick and easy
The crossposting feature has been incredible. It's made things so easy for us to share content widely with our local teams - it's just worked beautifully.
Lauren Ready
USA Today/Gannett
Helpful during emergencies
Social News Desk was a huge help during our hurricane coverage. It was so easy to share access with our other stations so they could help out.
Brian Doyle
Hearst Television
Secure for cities
By making the switch to SND, each staff person now has their own login and administrators can determine how much access is required based on need. By being able to lock in a multi-year contract, we've been able to shield taxpayers from absorbent inflationary costs.
Chris Shadrock
City of Boerne, Texas
Great for marketers
I enjoy using SND, and if I ever transition from journalism to marketing, I would invest in SND as my scheduling tool.
Lexi Hazlett
TEGNA
Onboarding made easy
Your team is awesome and we are getting rave reviews about the platform and onboarding process. We are excited to be off of our previous tool.
Steven Ibanez
Advance Local
Great customer service
Thanks so much for taking the time to meet with me! You answered all of my questions and we were able to find some solutions that will save us a lot of time.
Shana Gill
Glacier Media Digital
Impressive Ad Tech
We appear to be maintaining acquisition costs which are a significant improvement over other methods on FB. It actually substantially impacts the entire business model.
Jeff Elgie
Village Media
Making Instagram a breeze
I want to thank SND for having Newsin.bio for Instagram - it has just been great! And we love how we can now post multiple photos to multiple platforms.
Nate Brown
University of Missouri/Reynolds Journalism Institute
Elevate Your Social Outreach
Let us show you how we can help you accomplish your goals on social media.