Stay connected to your community
Stay on top of what's most important to your audience with our listening and engagement tools.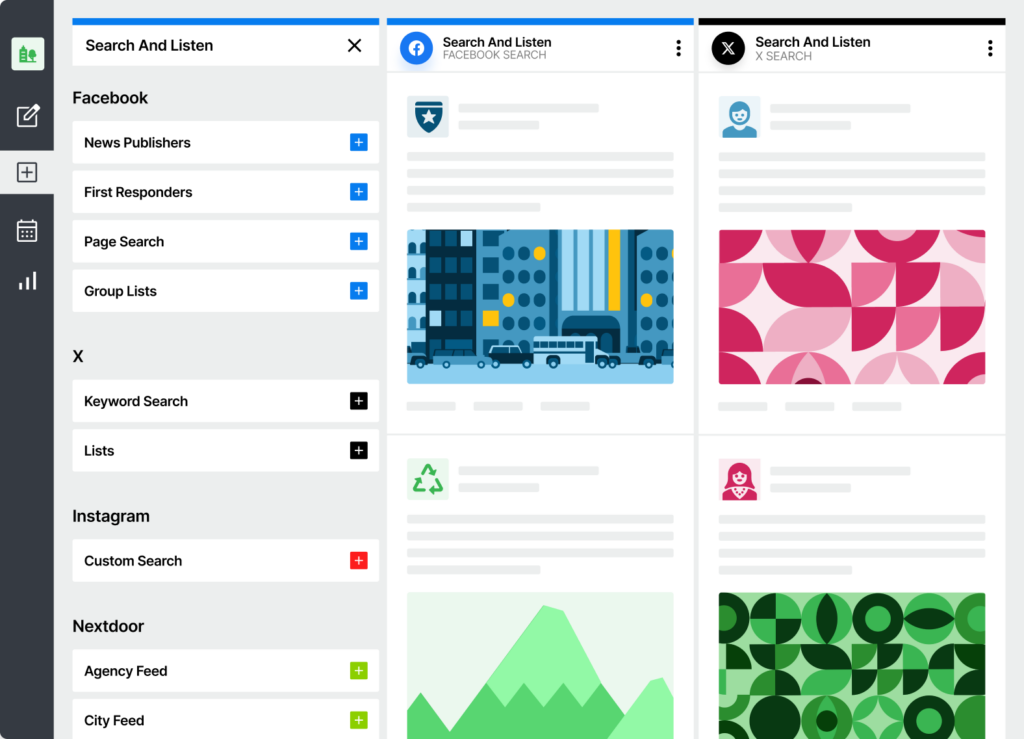 Link sharing trusted by leading publishers Custom searches for what matters to you
Don't miss a single post. Use Search and Listen to build custom lists and track the pages that are most important to you.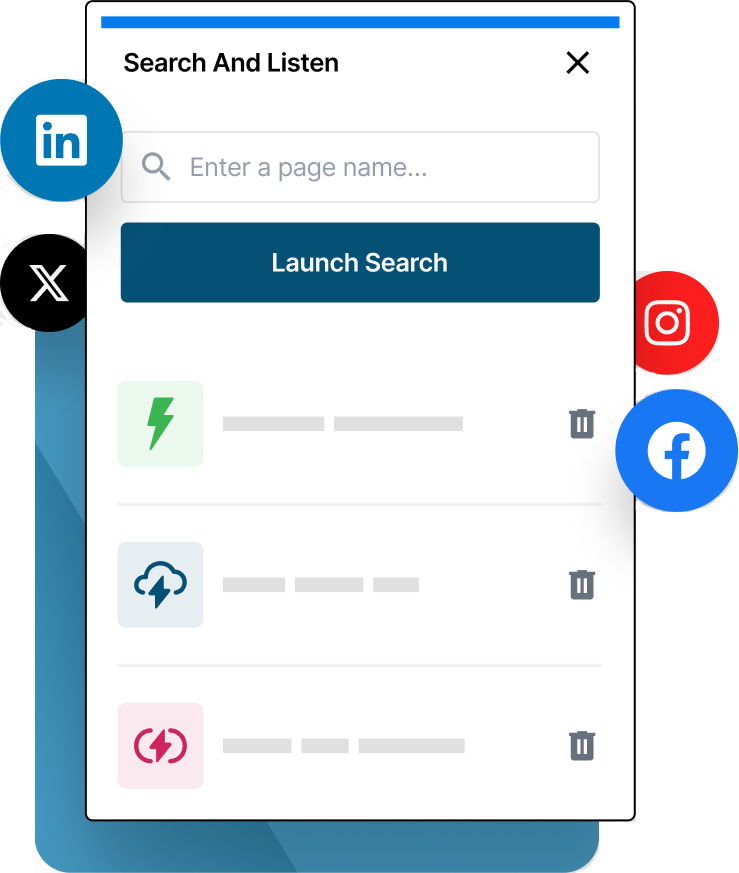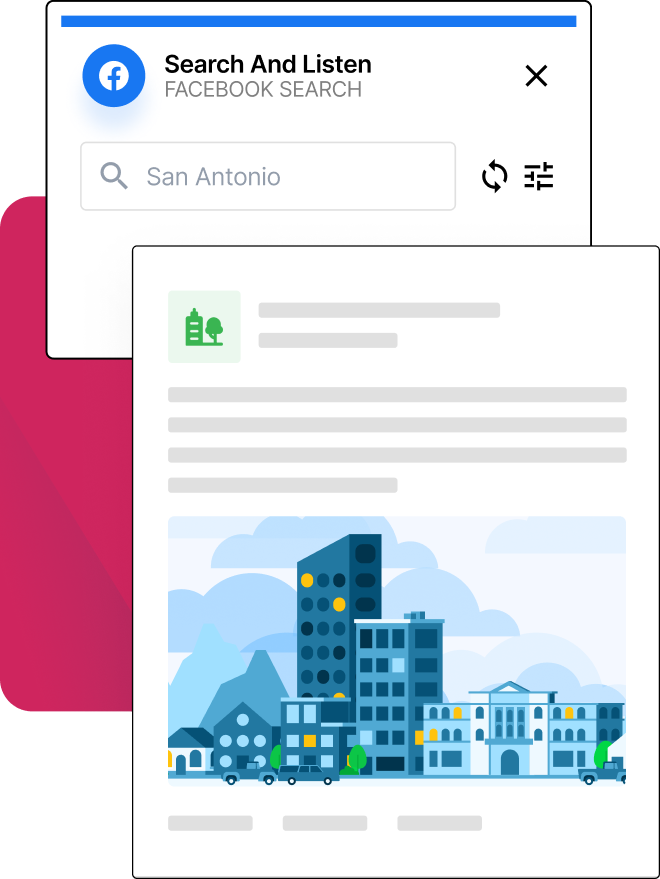 Track media and first responders
We've built in searchable databases of publishers in every media market, plus first responders across the US, to keep you connected to the latest information in your community.
Keep the conversation going
Connect and respond directly to your followers through our Universal Inbox – a unified view of your messages, comments, mentions and more.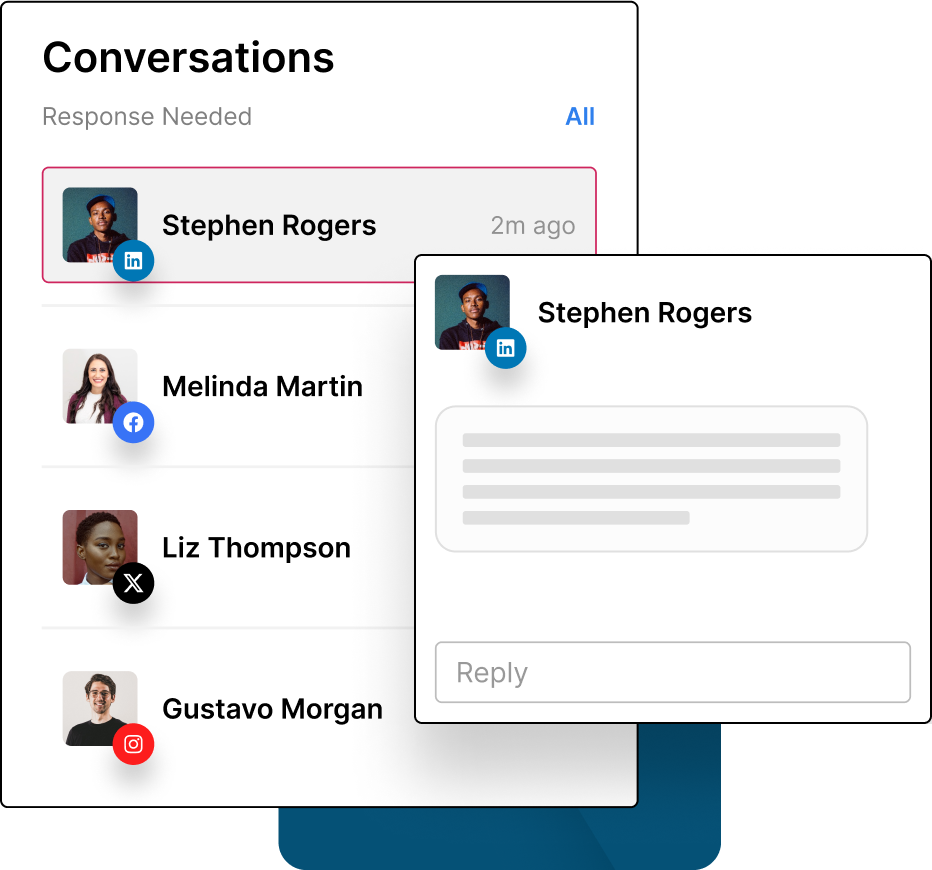 Search, listen – and respond
SND's Search and Listen tools keep you connected to what's happening in your community side-by-side with your content creation tools, so you can respond in real time.
Keep your audiences engaged
Identify the top performing posts that are getting your fans talking, and use Scheduled Interactions to keep the conversation going.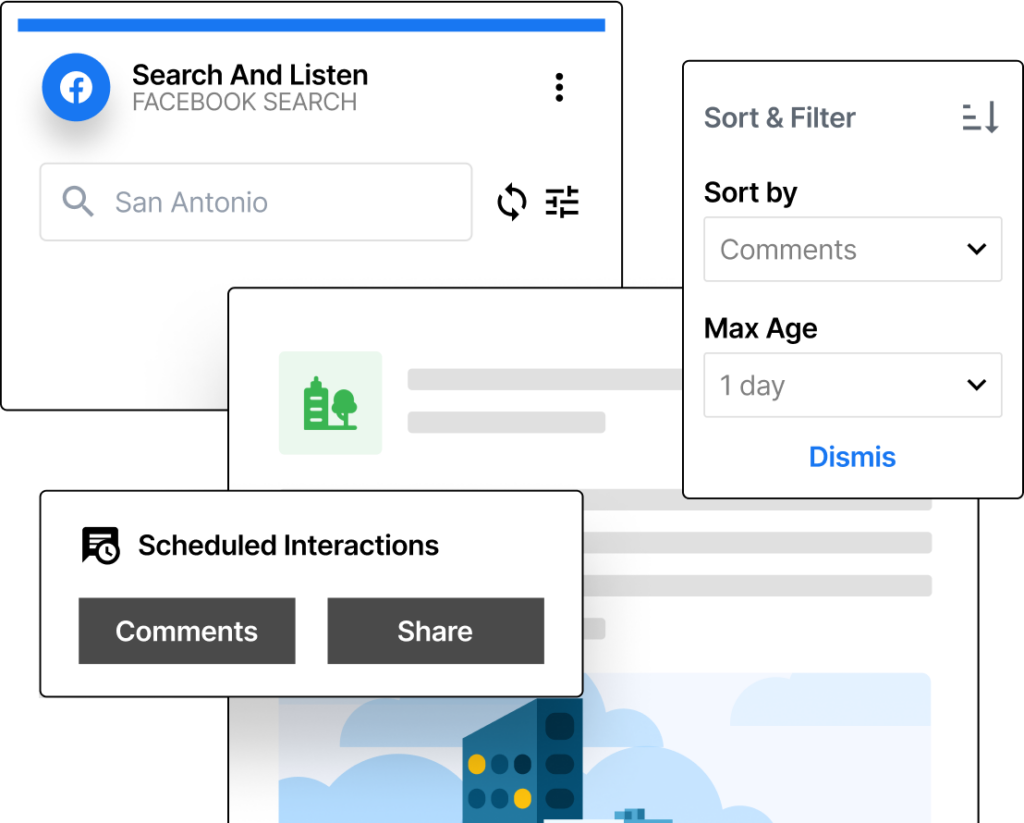 Exclusive Nextdoor integration
We've partnered with Nextdoor to give you access to what's happening in every neighborhood in the US.
Read and publish from RSS feeds
Whether you want to follow industry insiders or share your own content, our built-in RSS integration makes it easy.
Trusted by Leading Publishers
If I don't have SND, I'm flying blind. It helps me track my work, staff work and the competition all in one place. It's my hub.
Digital Content Manager, KAKE-TV
Elevate Your Social Outreach
Let us show you how we can help you accomplish your goals on social media.