All of your social metrics, in one place
Save hours of manual data gathering and use tools that turn data into insights to help you continuously improve!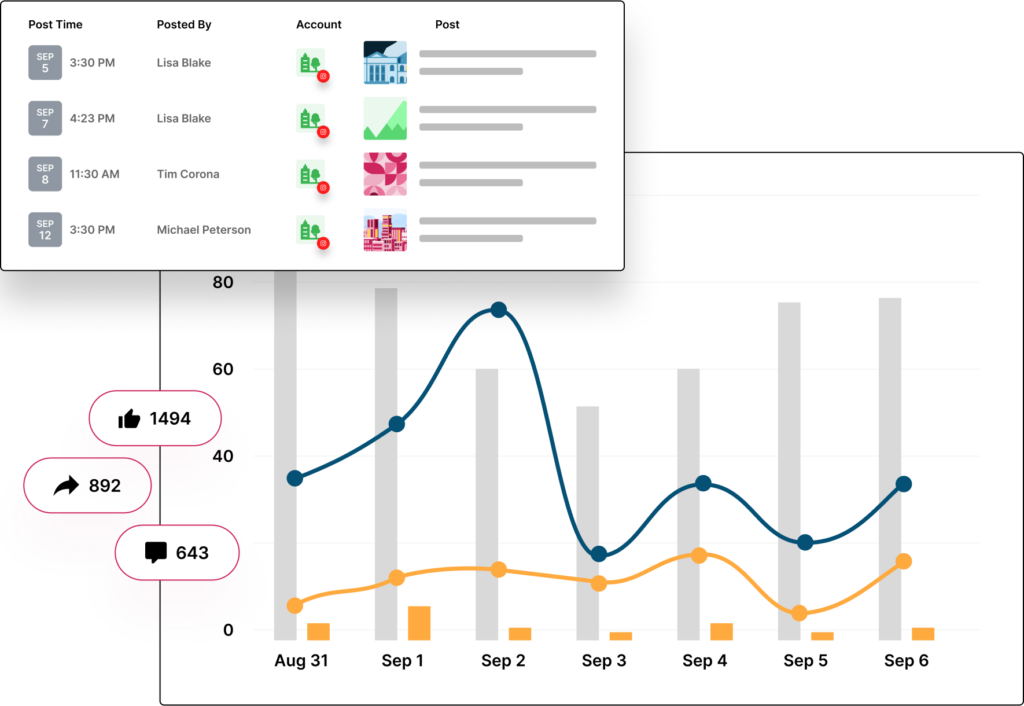 Link sharing trusted by leading publishers One stop for social reporting
Save hours of time by consolidating all of your social accounts across all platforms into a unified dashboard for social metrics.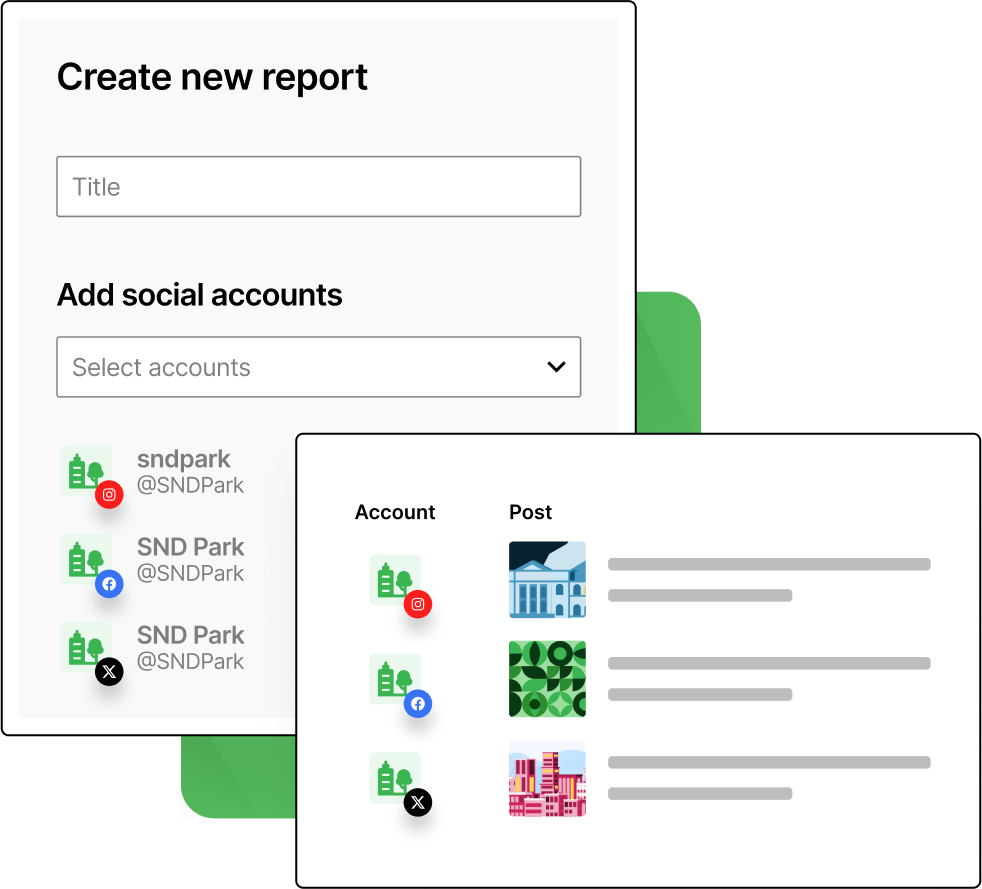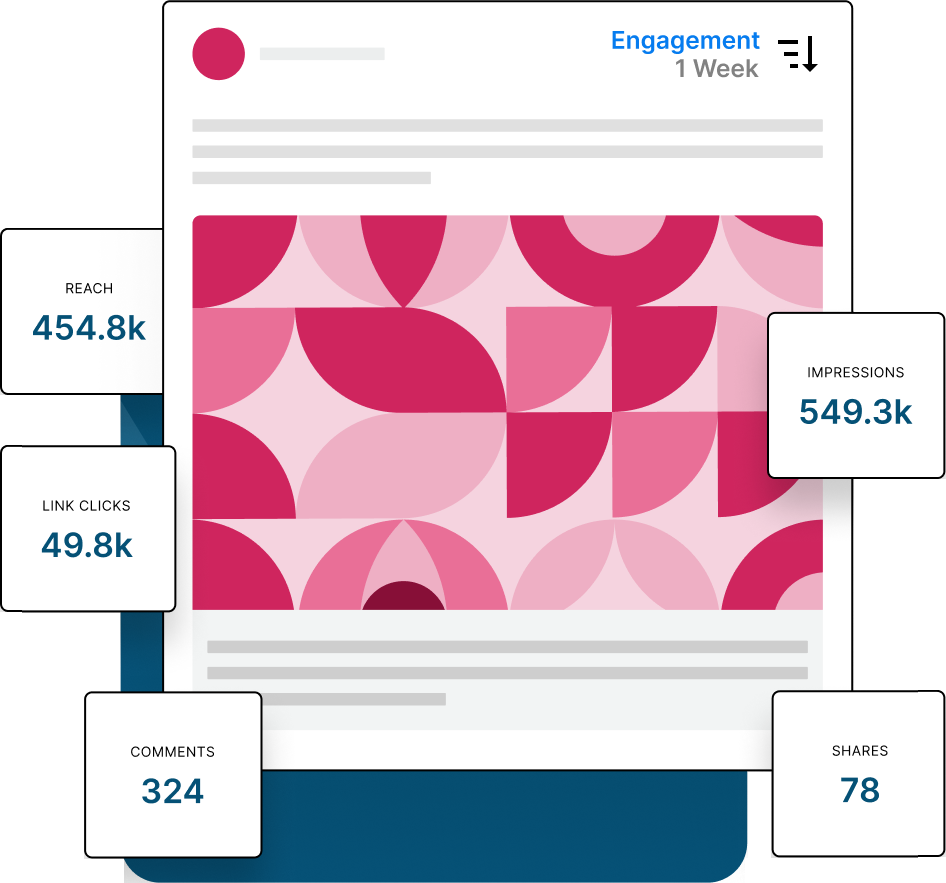 Real-time, actionable insights
Define your measure of success and analyze the content that performs best for your audiences. Re-share your greatest hits to drive more engagement.
Emailed, shareable reports
No more running reports every day, every week, every month. Create your customized report once, and let us keep your teams in the loop on a schedule that you choose.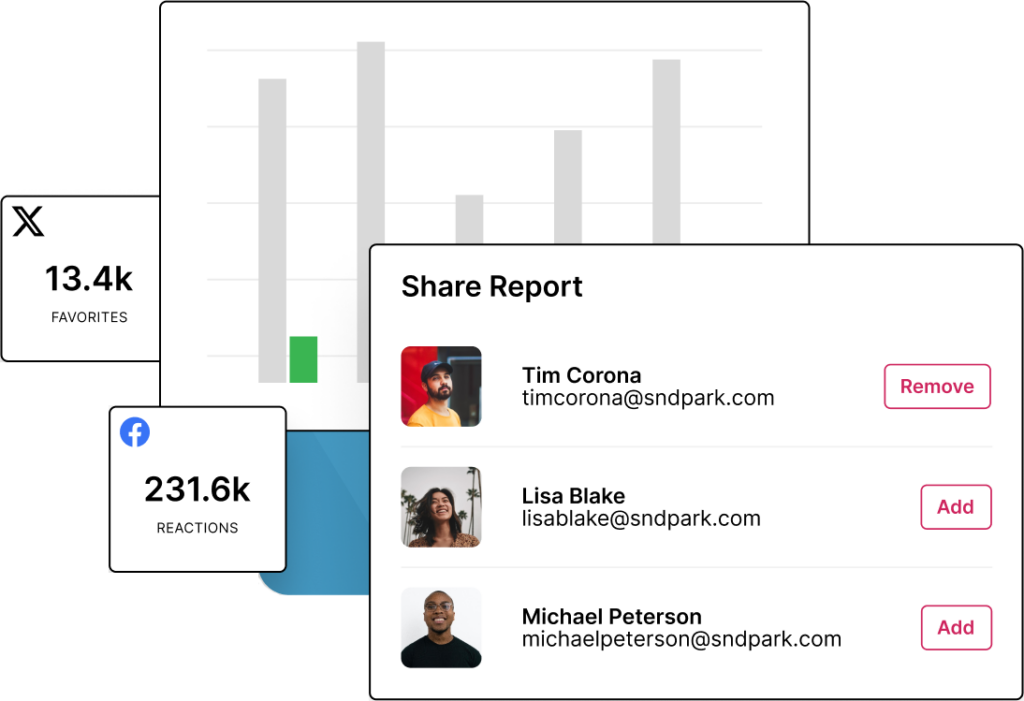 Intelligent audience insights
Make data-driven content decisions based on your audience's habits over time.
Competitive analysis & benchmarking
Keep tabs on your competitors or learn from leaders in your industry with scorecard reports and up-to-the-minute competitive stats.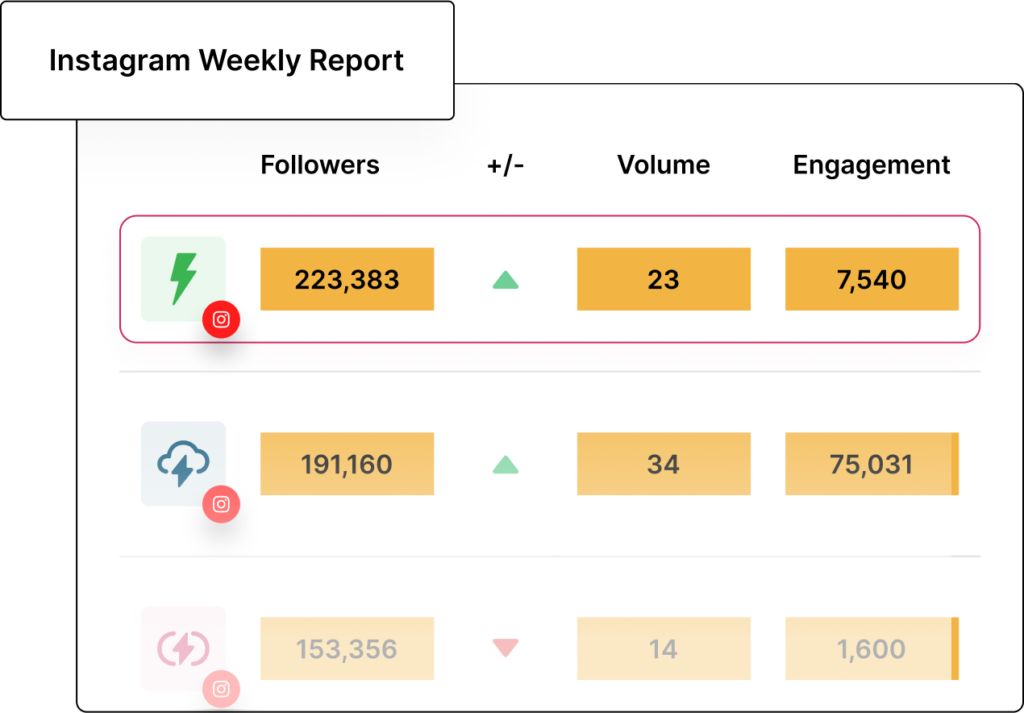 Share data with external tools with our easy-to-use Google Sheets integration.
Whether you're analyzing a single post, keeping tabs on a single social account or understanding your entire social footprint, our powerful reporting suite helps you get the data you need without the complex setup.
Trusted by Leading Publishers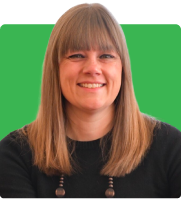 SND's reports are far beyond anything I've
seen elsewhere.
Elevate Your Social Outreach
Let us show you how we can help you accomplish your goals on social media.