Branded content is currently one of the hottest topics since sliced bread. And ironically, branded content was first produced in the same decade as sliced bread. Given that the publisher-led branded content business makes up $7 billion in digital marketing globally according to Polar, it is no wonder its popular. That's a lot of bread!
No matter if you are just getting started with branded content or a veteran in the space it is important to gain competitive insights. One great resource for that is CrowdTangle.
Since more than 2,000 U.S. local news organizations and 13,000 local journalists use CrowdTangle, I probably don't need to tell you what it is, but did you know that it is a great resource to research what is happening in branded content space?
As its many users know, CrowdTangle is a social monitoring tool that Facebook offers free to newsrooms. It pulls public engagement data from social media platforms including Facebook, Twitter, Instagram and Reddit so that local media can use it for discovering stories, benchmarking performance and understanding audience.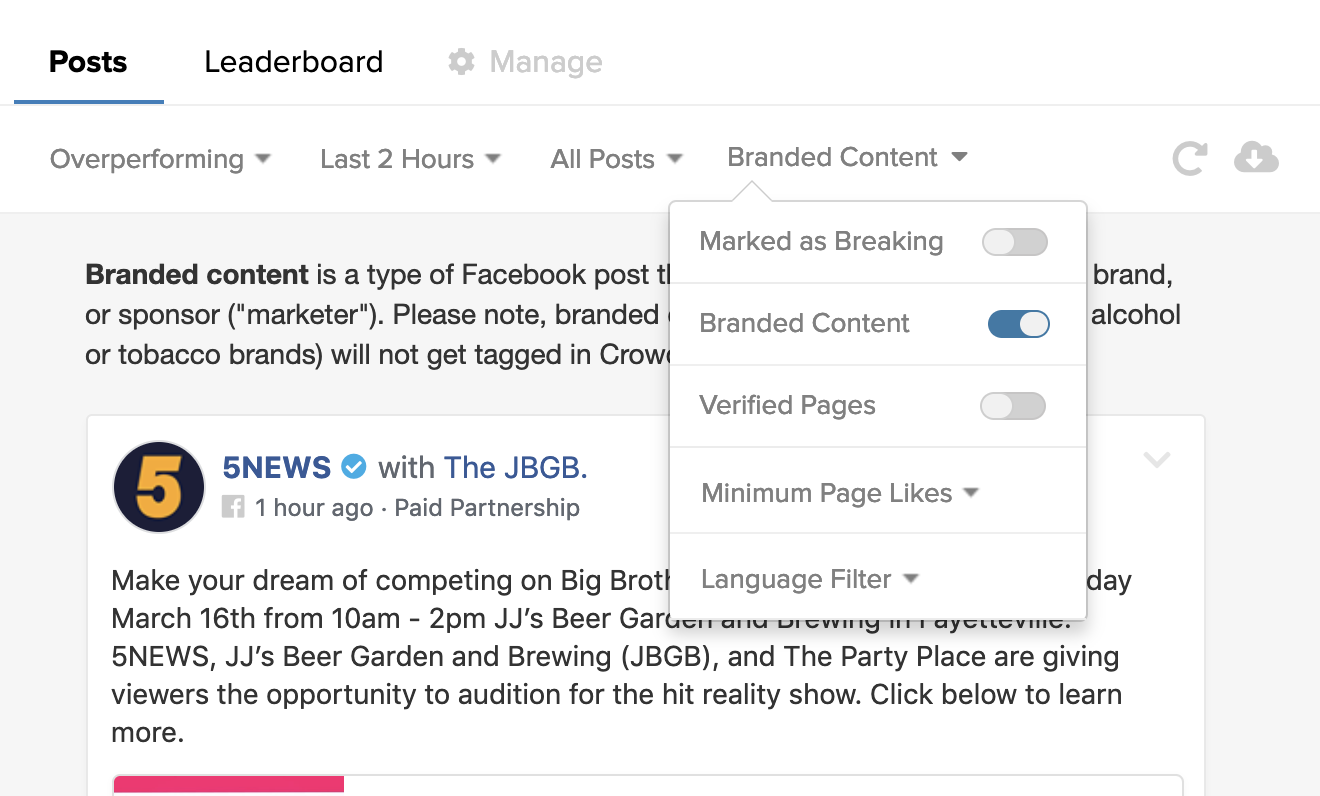 However, a feature that isn't as well known or publicized is its branded content capabilities. You can use the tool to see what types of branded content other news orgs are publishing and see who brands are partnering with. This is incredibility helpful to get ideas and prospect potential clients.
Here are a couple tips to help you leverage this resource:
Just as you would for regular content setup lists and digests to look at and analyze what branded content your page and competitor pages are publishing. This can be a great way to get new ideas or to see what is performing well or not so well.

Set up a branded content leaderboard to get an idea of how your content is performing compared to your competition. Pick some top performing competitors and study their branded content to refine your own strategy.

Search for an advertiser's Facebook page and see if they are already partnering with influencers and publishers and what types of content they are doing.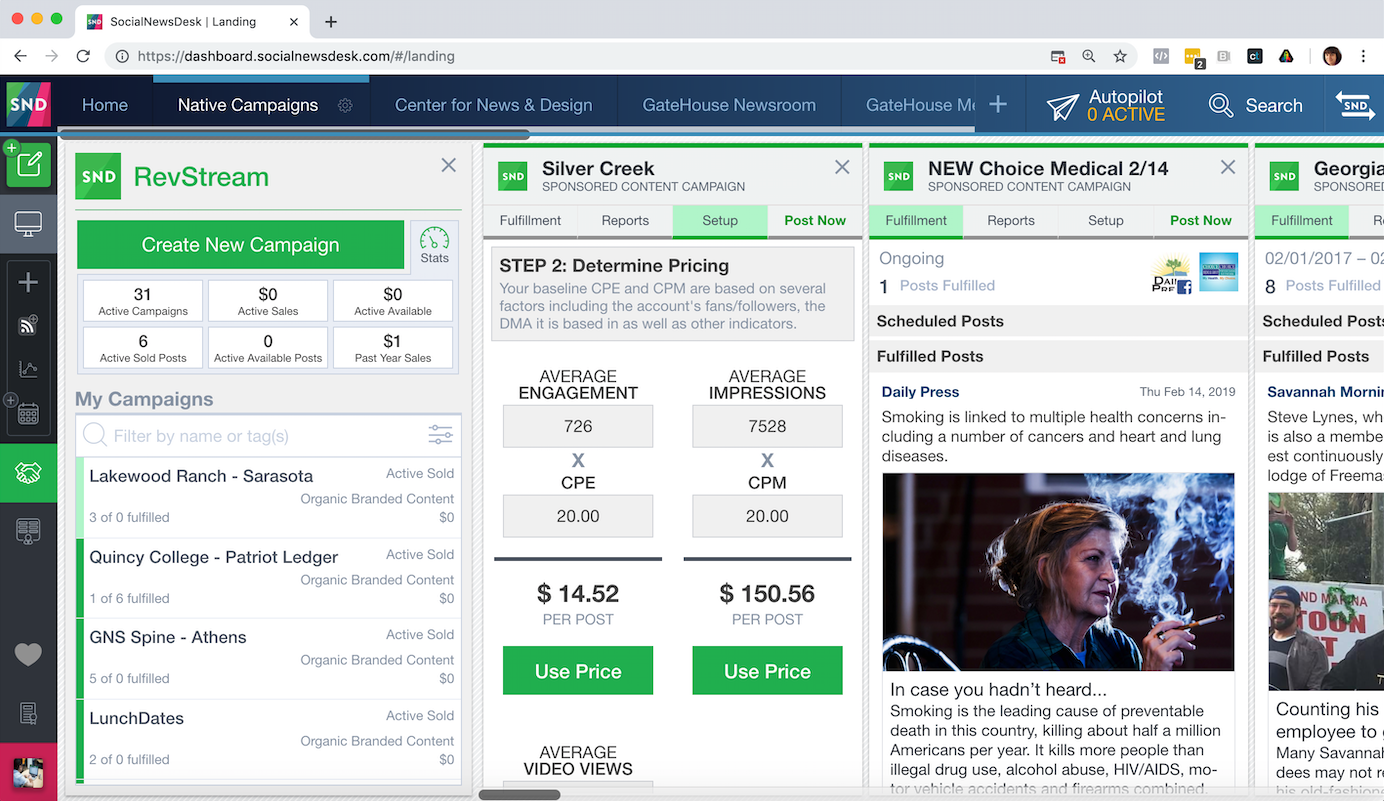 Once you're up to speed with CrowdTangle, use Social News Desk's RevStream to easily execute, manage and report on all your branded content campaigns. Pair these two tools together for the ultimate advantage in managing and monetizing your social inventory.
If you have questions or want to know more about branded content, please get in touch with your SND Client Success Manager or me at apilolli@socialnewsdesk.com.