We know newsrooms have their hands full when it comes to managing social media. Most newsrooms have fully automated Twitter. But, we're here to break some news of our own: now could be the right time to automate even more!
It's all about taking "inventory" of where you are. Consider an audit of your own newsroom:
When do we have staffing gaps?
When do we see the highest traffic?
What content does well?
Once you start asking the right questions, automation can easily fill in those holes– and ultimately, advance your social media strategy.
Fully automate? A hybrid approach? That's all up to you. We walk you through some things to consider as you look to amp up your social automation.
Facebook
As Meta deprioritizes news content in the Feed, publishers have adjusted their social strategy. What was once a reliable platform for news visibility now points to traffic and engagement declines for many.
We get it: having a presence on Facebook is still important. After all, it's the largest social media site with more than 2 billion people using it every month.
Expanding automation to Facebook will give your brand that consistent presence and, at the same time, free up staff to dedicate time to other projects.
Use case: What automation looks like on Facebook depends on situation. For example, let's say you know that evergreen content performs well. Automation offers a great opportunity to repost longer shelf-life content at the right time. Maybe that's on weekends or during a news "anniversary" event.
No matter what you do, automating evergreen content can keep your social publishing rolling — all while diversifying your content.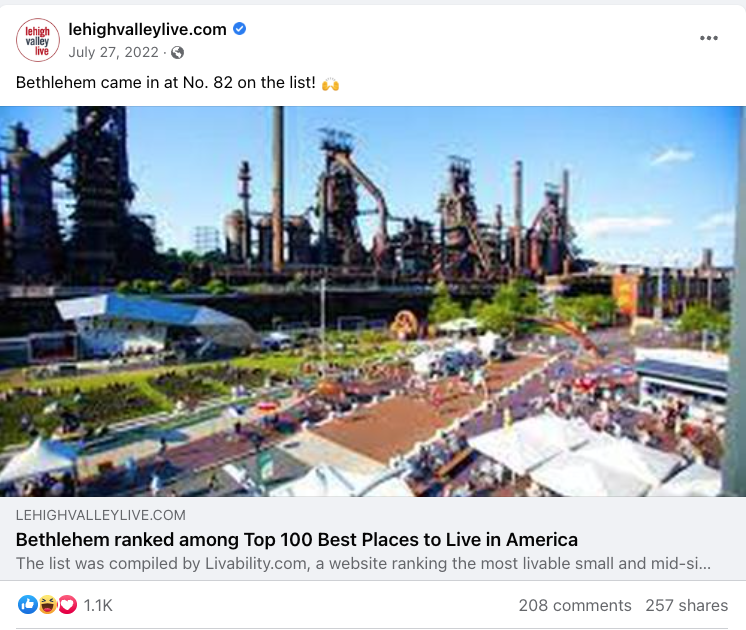 Other posts that happen to do well — food stories, for example — can also easily be re-shared. Don't let a good social post go to waste on Facebook!
Twitter
Many newsrooms know the name of the game with Twitter is immediacy. It's a place where real-time conversations take place. We see a lot of publishers automating their tweets — and why not? It's quick, easy, and keeps your feed fresh. But it doesn't have to always be about surfacing YOUR content.
Use case: Why not automate sharing from other accounts? Maybe you've trained your reporters to post every so often, or cover an event. Or maybe they're all using a newsroom-specific hashtag that you want to be feature on the main account. These are all easy ways to have a constant stream of tweets — all while promoting your reporters' brand and content. Easy!
Twitter can be more than just breaking news. Automation can mix things up!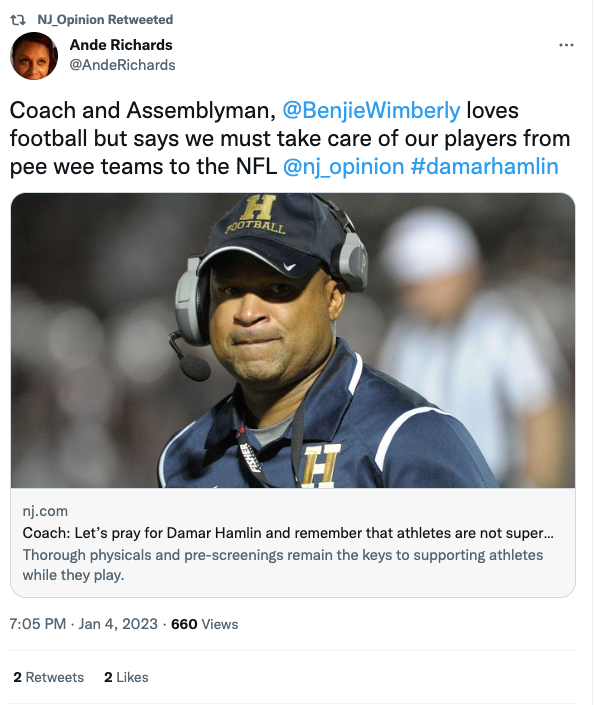 Instagram
PSA announcement: Don't forget about Instagram — you can automate that, too! The key is having an option to drive traffic through links (we know Instagram makes this tricky). Social News Desk's Newsin.bio offers an easy solution — a landing page with ALL your Instagram posts and (clickable!) links.
Did we mention every Instagram account in your SND Dashboard is already set up with a unique Newsin.bio URL? This means it's easy to get started! Just make sure to add your Newsin.bio URL to your Instagram profile's bio section so you can start driving traffic to your website right away.
Add previous AND new posts to your landing page, and you'll have a full page in no time. When you post to your Instagram feed, you can also post to your Newsin.bio page at the same time!
Use case: Automate Instagram posts with links. Also, hashtags matter on Instagram for others to discover your posts. Why worry about adding hashtags to your posts when you can just have it already done for you? Automate your Instagram posts with links AND hashtags. You'll get the most bang for your buck.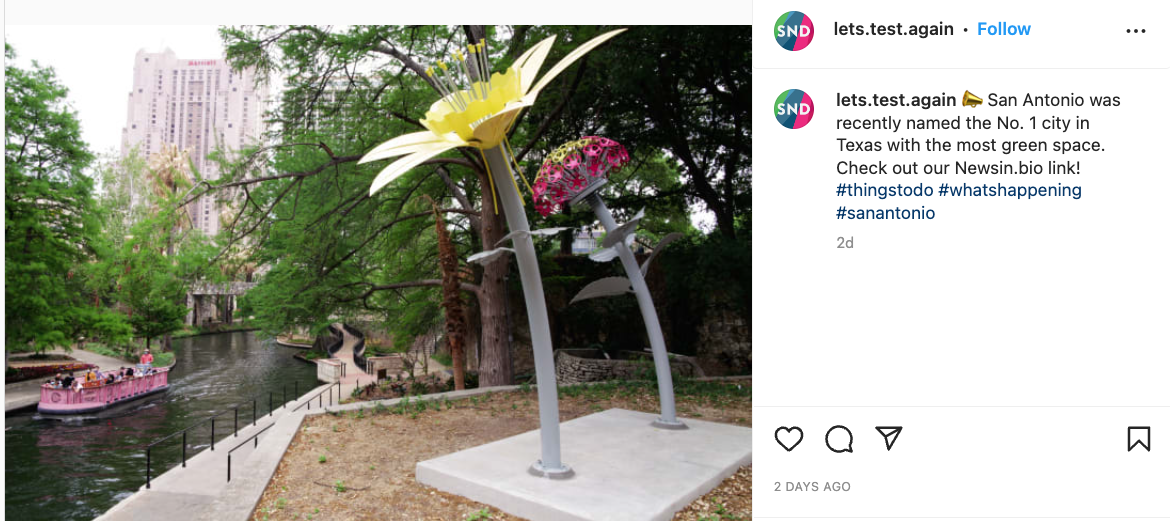 LinkedIn
Gone are the days LinkedIn is only for job postings. It's become more news-friendly (yes, even breaking news tends to perform well!) and is also a great way to source content. But newsrooms have been slow to join the party. Why not start the wave and jump on board?
Having a presence on this platform is a must as a newsroom – so if you're not on there yet, create your Page and and start posting! You don't even need to post a lot — maybe start out with one or a few posts per week — but just keep at it. It's all about consistency.
Use case: And, like Instagram, hashtags matter — a lot. Automating your posts with hashtags means you'll never forget to add them.
Bottom line: LinkedIn is an absolute gold mine for news. Stand out from the crowd, start posting (whether manually or automatically) and reach your audience in a fresh, new way.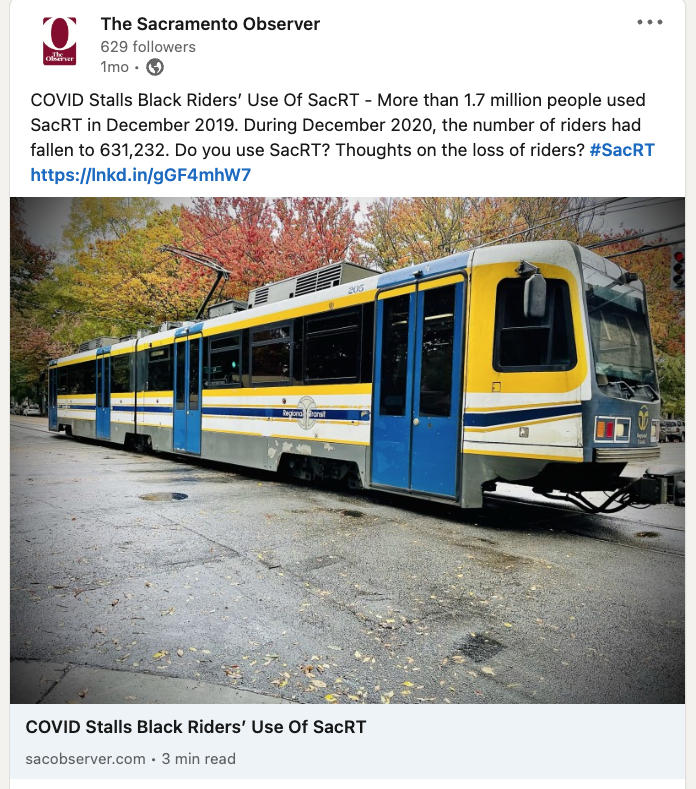 Does automation feel overwhelming? SND has a tool for it that services all the platforms mentioned above with consideration to their nuances. We're happy to help set up your strategy, step-by-step, on a call. Reach out to our dedicated Client Success Team today: support@socialnewsdesk.com.