Facebook has released new data which underscores a pretty old idea … if you want more engagement, be more engaging. The company says it ran a test in August 2020 which showed that when a Page creator makes a meaningful comment on its own Facebook post, that post sees an average of 5% more likes and 20% more impressions.
And if you're thinking that's nice but… you don't have TIME to deal with all the comments, think again. We've created the simplest, easiest way to comment on your own posts – it's called SCHEDULED ACTIONS. Here's how it works:
Step 1: Write and Schedule your post using SND Dashboard
Step 2: Click the Scheduled Actions tab and pre-write your Comment.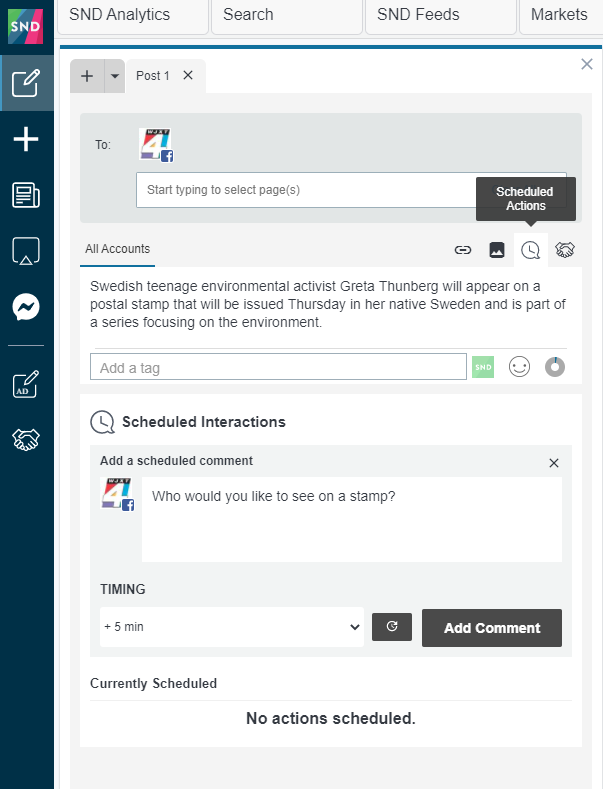 Step 3: Indicate the TIMING of the Comment… that is, how long after the scheduled post goes live do you want the Comment to appear?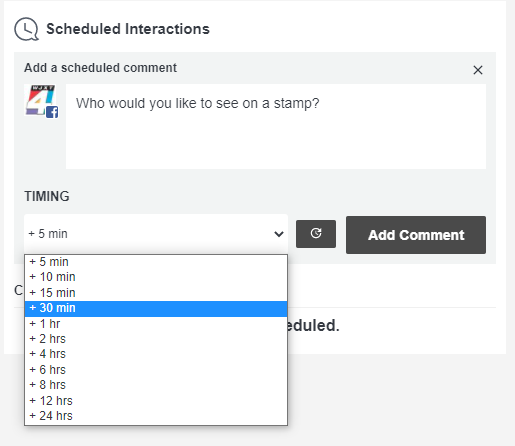 And that's it. At most, it will take you a few extra seconds to prepare a Comment for your post. And SND Dashboard will publish it for you automatically. It will appear to end users that the Page commented on the post.
Here are a few more tips from Facebook on how to make the most impact with your comments:
Longer comments, like sharing your own perspective on the discussion or answering questions, can spark even more engagement with your content.
When you engage in the comments section on your own posts, the posts may be shown again in your followers' Feeds, which can further increase reach and engagement.
Focus on "meaningful" comments, not just emojis and filler.
Facebook is so serious about encouraging Page Owners/Creators to comment more often that it is releasing a new Comment insight to provide a look at the change in reactions and impressions for your posts you've commented on compared to those posts you haven't commented on: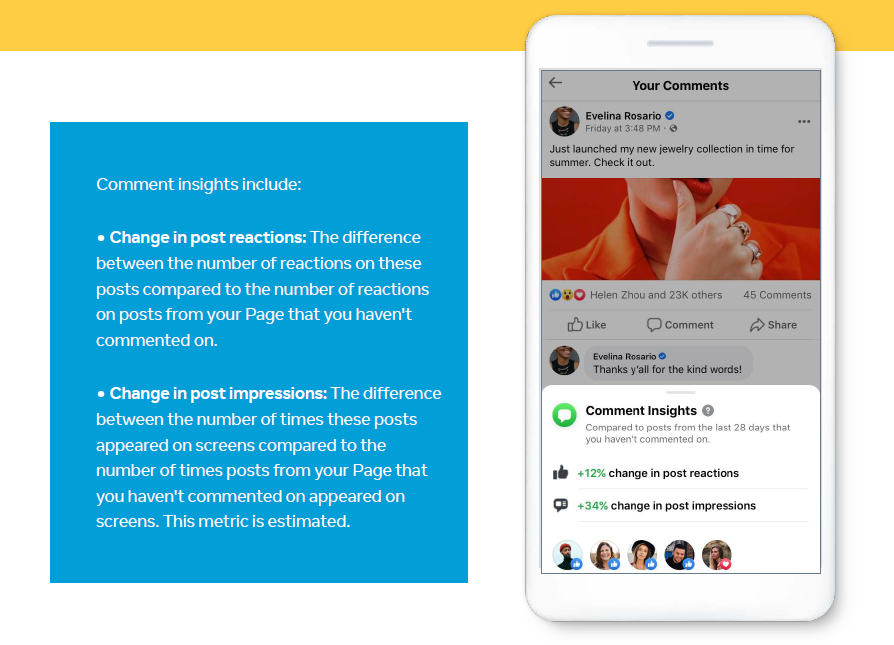 Questions about how to schedule comments using Social News Desk's SCHEDULED ACTIONS feature? Ask us!