Your newsroom can do something using Facebook that no other type of company can do. With the click of a button, you can send important information straight to your audience – no filters, no algorithms. Maybe it could even save someone's life. Here's how …
Facebook Messenger has set aside a very powerful feature called "Subscription Messaging" for use ONLY by news pages. To gain access, your page must be listed in the News Page Index. Once your page is whitelisted for this capability in Messenger, its possible for you to allow your audience to subscribe to receive updates from you via Messenger automatically. Social News Desk's new Messenger Experience feature in SND Dashboard provides the technology to make it happen.
Using SND's Messenger Experience, your newsroom can send a daily news digest each morning to anyone who subscribes AND you can also send "push alerts" anytime your editorial team thinks it's warranted. Imagine the opportunities this presents for breaking news, weather, sports, traffic and other topics. A few clicks inside the SND Messenger Experience and you can send important info straight to the audience, it's really that simple:
1. Choose 'Send Push Alert' from the Content tab to get started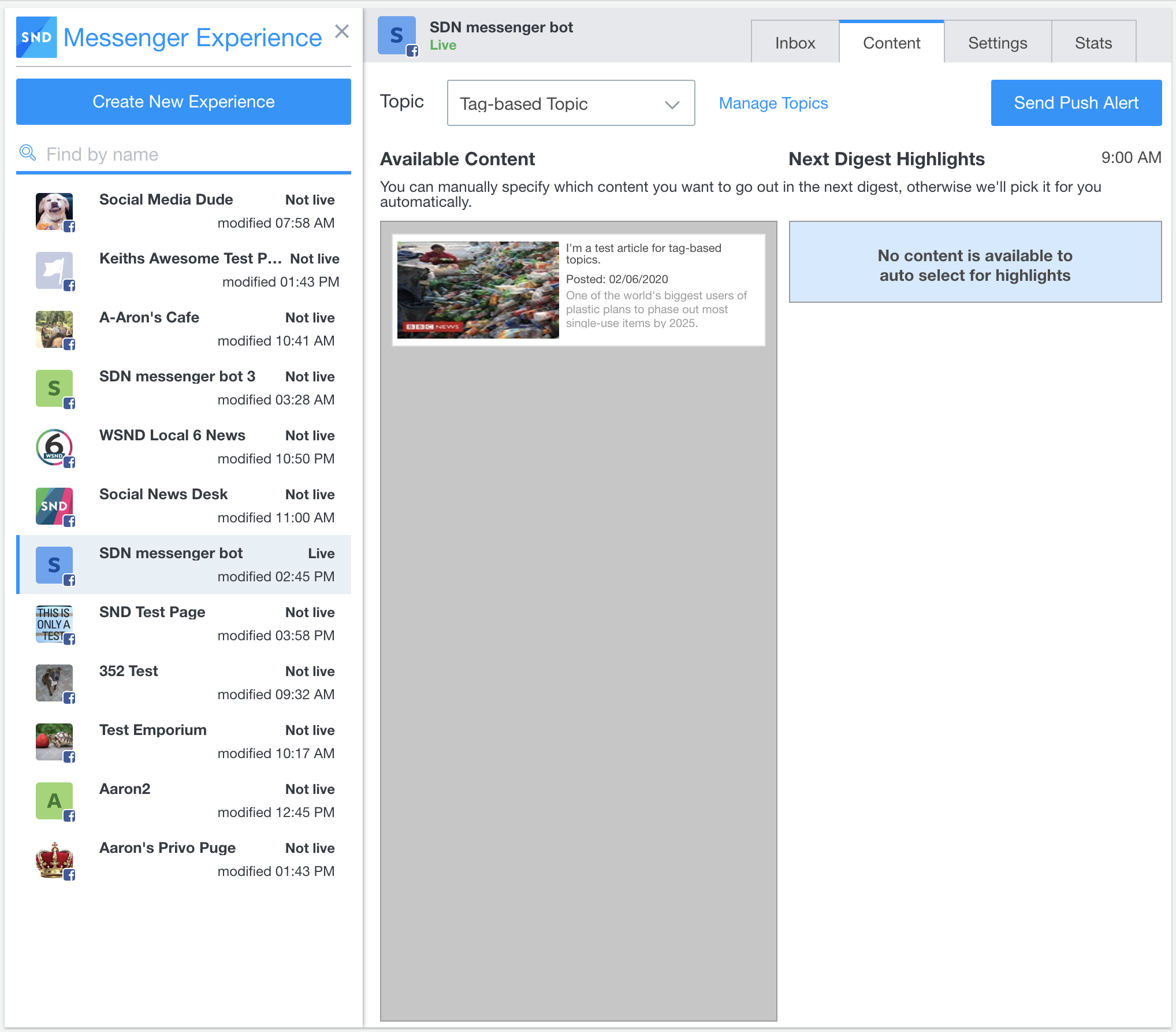 2. Select your audience and push alert type
Audience: You can send to all subscribers, or subscribers of certain topics like "Sports."
Push Alert types: You can send a link (to your website), text only, or get creative and do a combination.
Reminder: Facebook does have rules for sending these alerts. Messages should be non-promotional, relevant news.
3. Customize your push alert
The title and description for links can be edited, and you can upload a different thumbnail. If you opt for text only, just type your message and a link if you'd like. We recommend creating a style guide so that your push alerts are consistent and effective.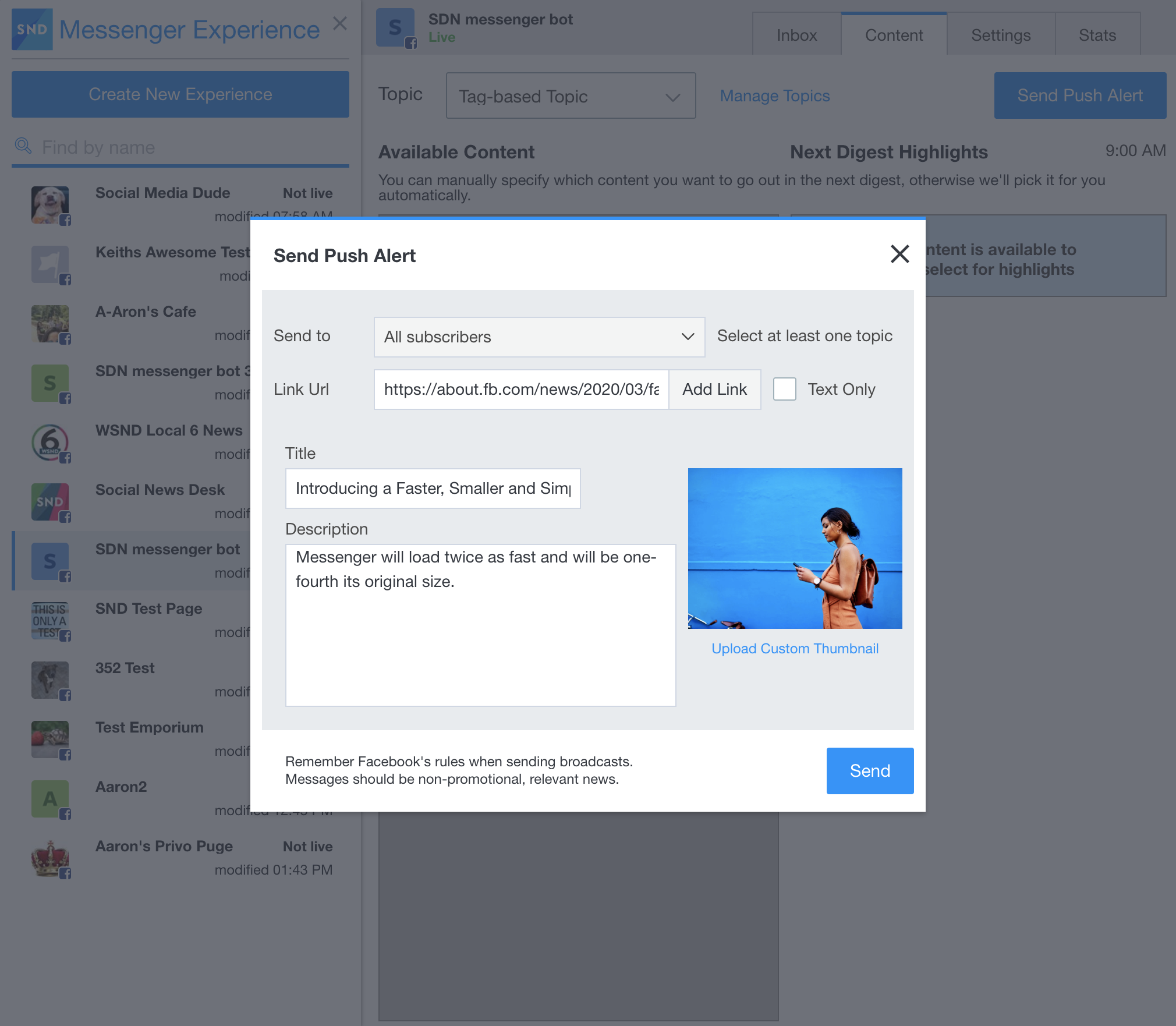 4. Send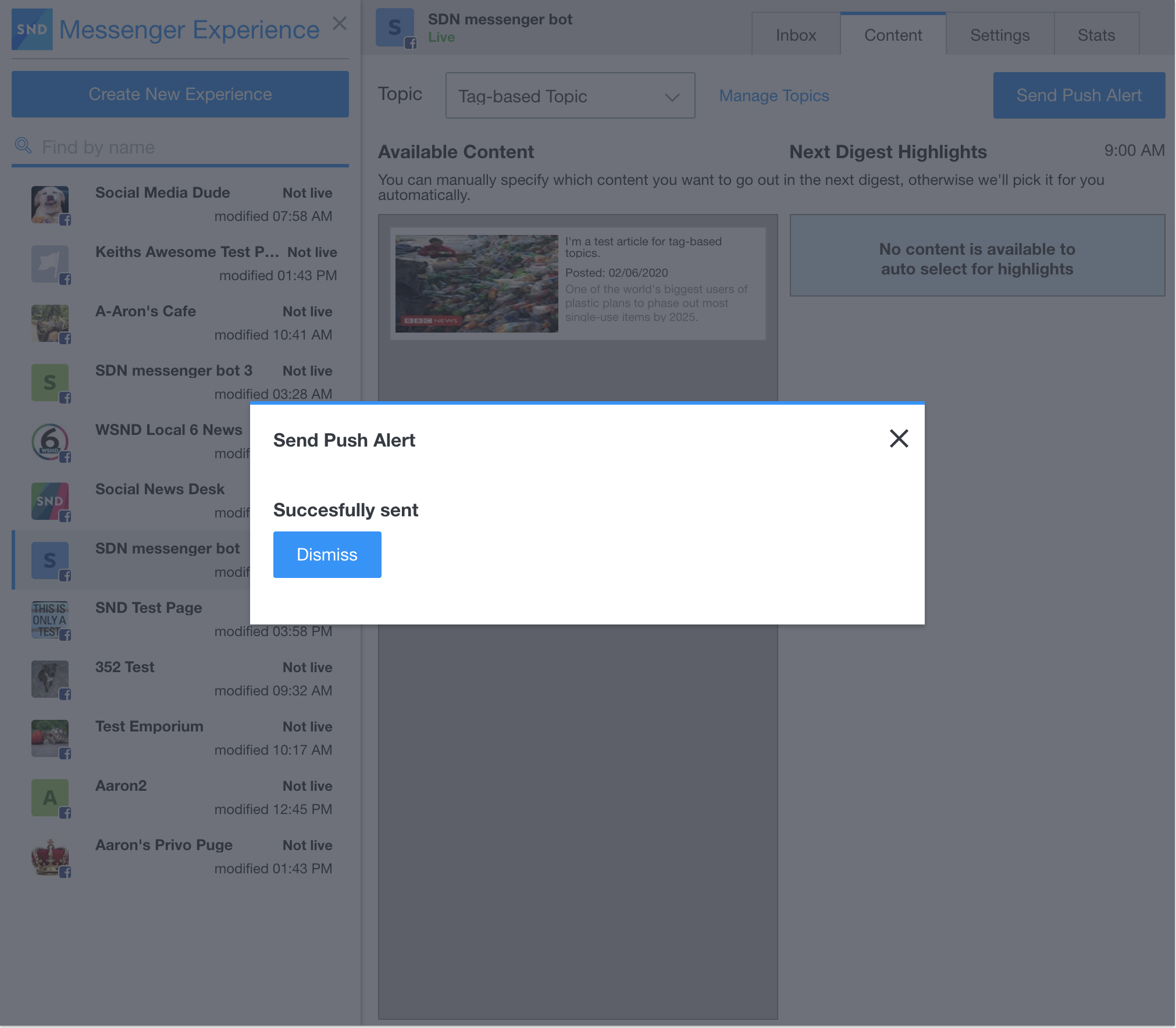 These alerts will show up right in the user's Messenger inbox. And will look like a continuation of the communication between your newsroom page and them. What's even more powerful is that new Messages generally appear on the lock screen of most mobile devices. So you'll really get the user's attention: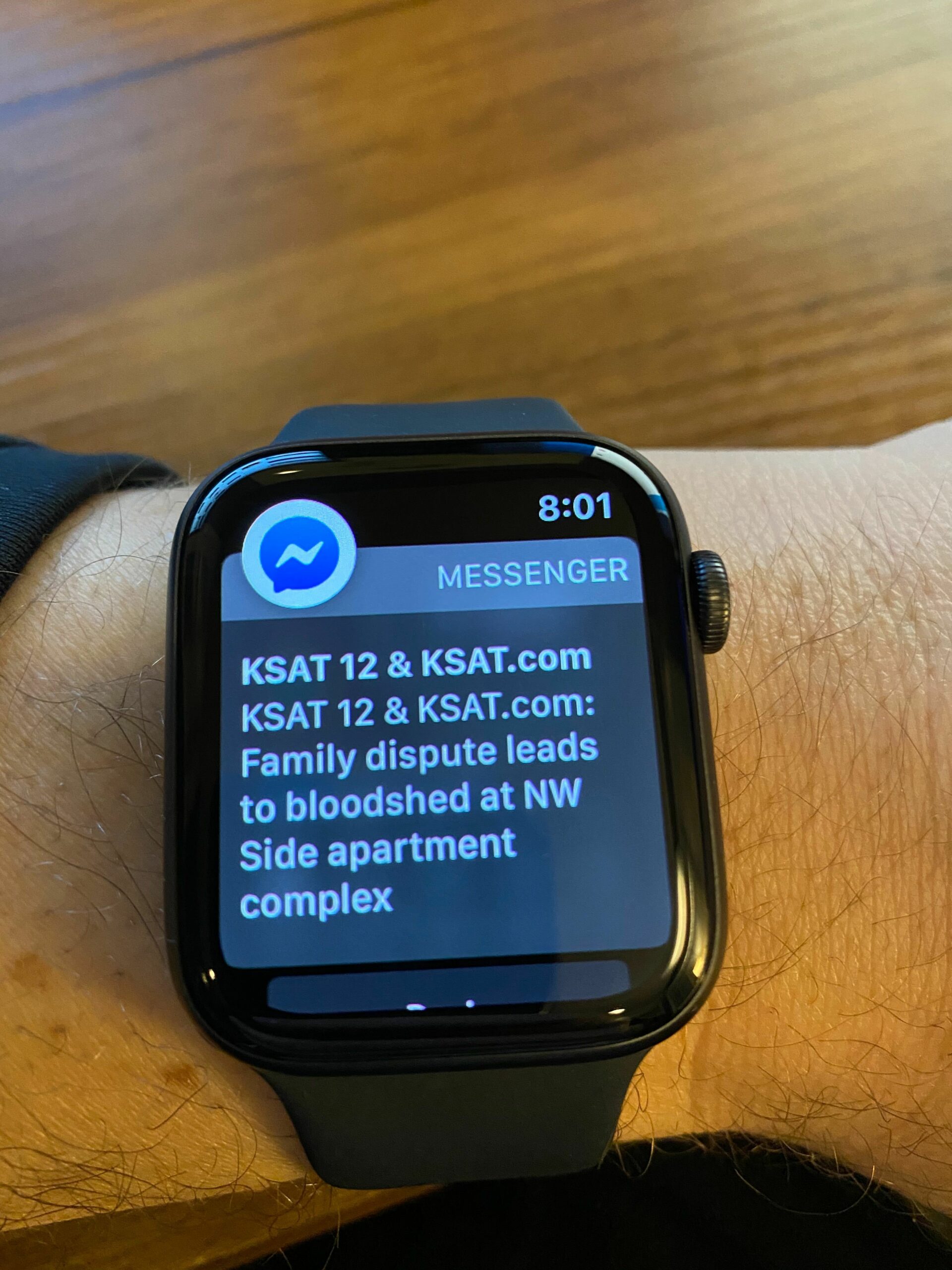 What makes a good push alert? What makes a story worthy of a push alert? It is important to review both your strategic and tactical approach to Messenger push alerts. Is there compelling content associated with the story? Is there a new or urgent update? Is the story exclusive? Should the title or description have keywords in all-caps such as 'BREAKING' or 'TRAFFIC ALERT'? Has the story been sent as a push alert recently? As always, consider the value of the push alert to your subscribers and spell-check before sending!!!
Push alerts can be beneficial for your subscribers, when timely and done right. You should review your push alert strategy and best practices for your mobile app, and consider applying it to Messenger push alerts.
To learn more, reach out to us at support@socialnewsdesk.com.