Facebook has told us we should all be focused on getting more Meaningful Social Interactions on Pages. You want more Reach, you need more "MSIs." And Commenting "as the Page" is one of the key MSIs Facebook says the News Feed algorithm is looking for. But how will you find the time to engage in the Comments each time you post to Facebook?
Introducing: Social News Desk's Scheduled Interactions!
This brand new feature for SND Dashboard helps newsrooms get conversations started and keep the comments moving on Facebook. Social media managers can schedule a Facebook comment to post automatically after a certain period of time. It's a great way to ask a follow-up question or add additional information to a story, such as a supplementary link. You can also now schedule a share from one page to another using the SND Dashboard's Scheduled Interactions feature. This is a great way to use your newsroom's scale to self-promote and build up Reach.
How Does It Work?
It's simple! SND Dashboard users will now see an option to "Add a Scheduled Share or Comment" underneath the Post Text section of the post composer: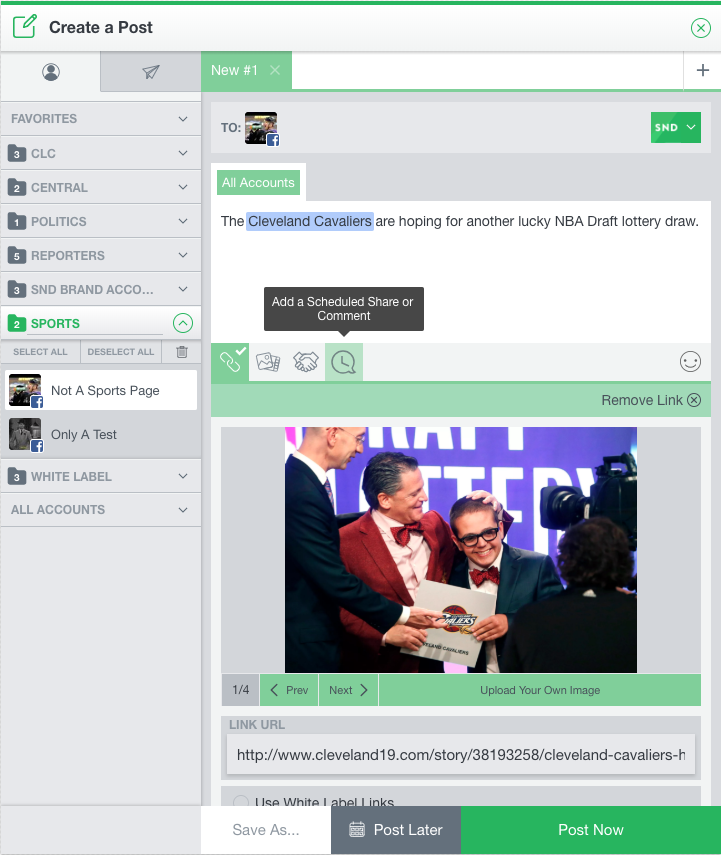 This is where you add your comments and/or shares – you can even add multiple comments over time to keep the conversation going!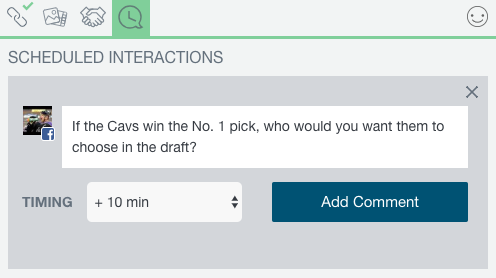 You'll see the interactions listed as they will unfold over time.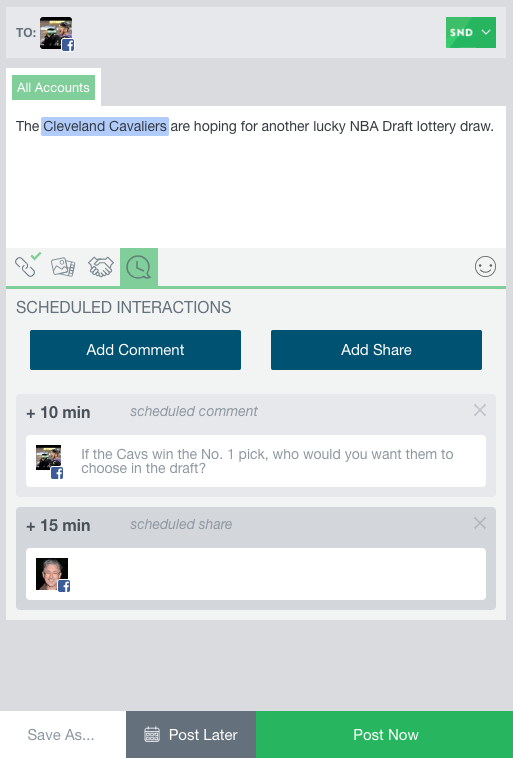 Once the post goes out, the timer starts ticking for the delay on any comments and shares you've scheduled. You'll see the interactions happen without lifting a finger!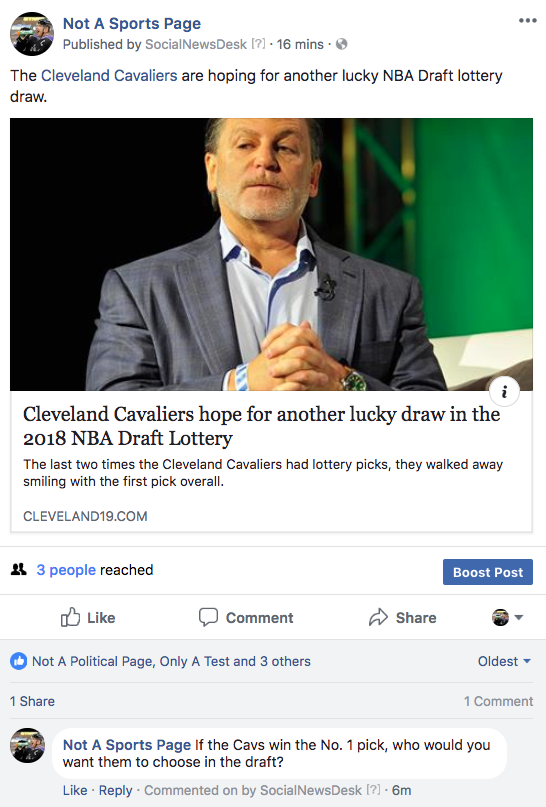 This simple and powerful feature will help you streamline your interactions with your Facebook audience and continue to keep meaningful conversations going. Keep in mind that open-ended questions tend to promote more meaningful conversation. Use "should/would" in your questions or ask fans if they agree or disagree to spark discussion – but avoid basic "yes or no" questions.
Your social strategy should include interacting with fans of your page, and Scheduled Interactions will help you save time while still getting your fans talking! Need help using the tool? Drop us a line – we love to hear from you.