Twitter's Elon Musk has now announced the date for removal of all legacy blue checkmarks will be April 20. He announced the target date on his official Twitter account:

Previously, Twitter said it would begin removing the blue checkmark badges from legacy verified accounts on April 1.
Bottom line: This all still means that if you want to keep your blue checkmark, Twitter says you must pay for a Twitter Blue subscription.
When Twitter announced its new verification process, those who already had the checkmark were allowed to keep it — for the time being. They said it would be taken away at some point, and they first announced the process on April 1: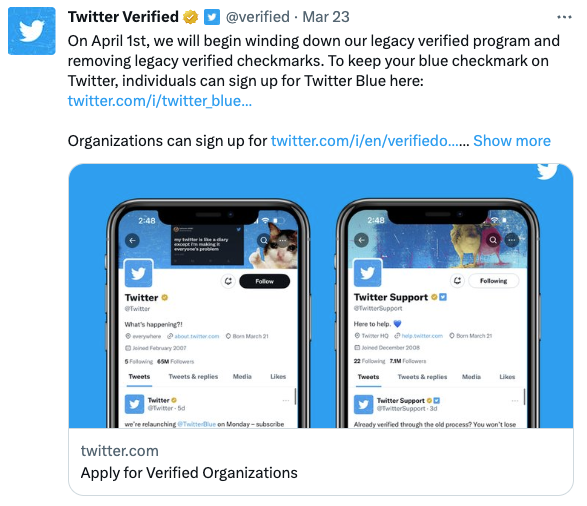 However, there are exceptions. For example, Elon Musk says that any individual person's account that's affiliated with a verified organization will automatically be verified.
Speaking of organizations – Twitter is touting sign ups for 'Verified Organizations.' Any organization that purchases this subscription will receive a gold checkmark and square avatar if they are a business or non-profit, or a grey checkmark and circle avatar if they are a governmental or multilateral organization. Here's more on profile labels on Twitter and what they mean.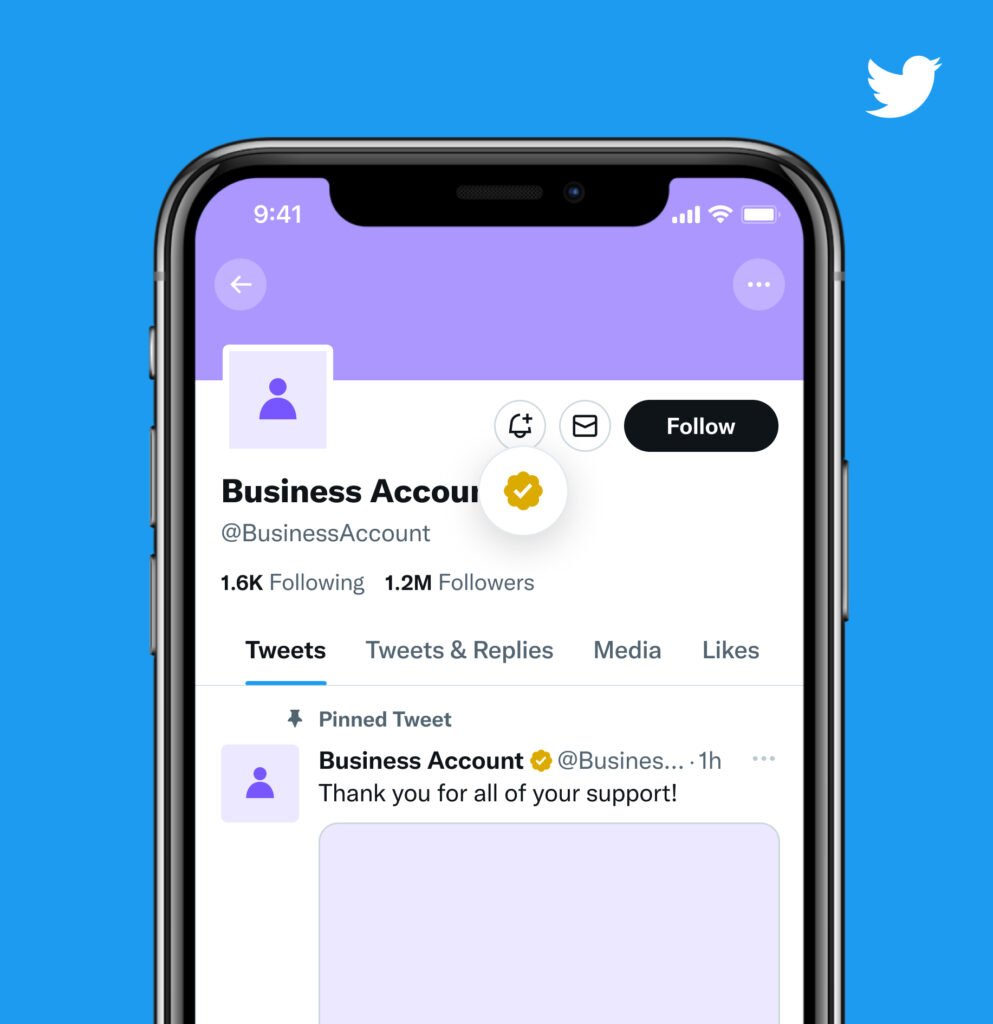 The new timeline for ending legacy checkmarks comes as Twitter says it has now rolled out Twitter Blue subscriptions globally.
Have questions, or want to talk through Twitter strategy and how SND can help? Get in touch: support@socialnewsdesk.com.