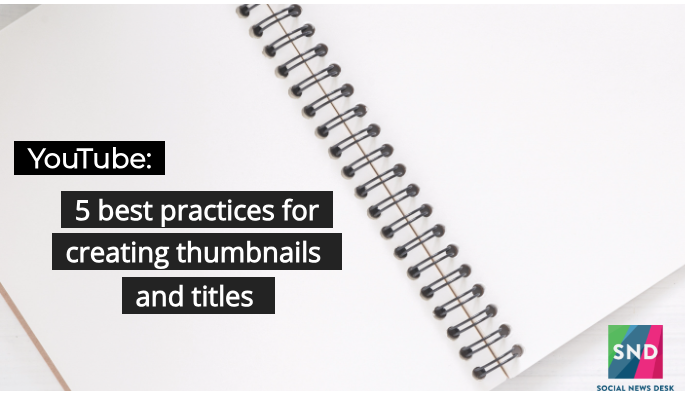 Publishing to YouTube is a lot more than having great video content (but that's important, too!). It's also about having an engaging thumbnail –it's the best way to entice people to watch!
Don't forget about the title, too. It may seem like a small thing, but an effective one can go a long way.
We give you 5 best practices to keep in mind as you optimize your videos (which, by the way: you can do right inside SND!)
#1: Create eye-catching visuals
YouTube is a visual search engine. As people scroll through what they want to watch, the thumbnail is usually the very first thing they see. So, where do you start? It's recommended to apply the "rule of thirds" to create interesting images. From there, overlay your images with your branding and descriptive text (more on that below).
#2: Add text and branding to thumbnails
It's important to let viewers know exactly what they'll be seeing. Make sure to use a font that's easy to read, and be sure to include your branding and logo. SND makes it easy to do all of this in a pinch!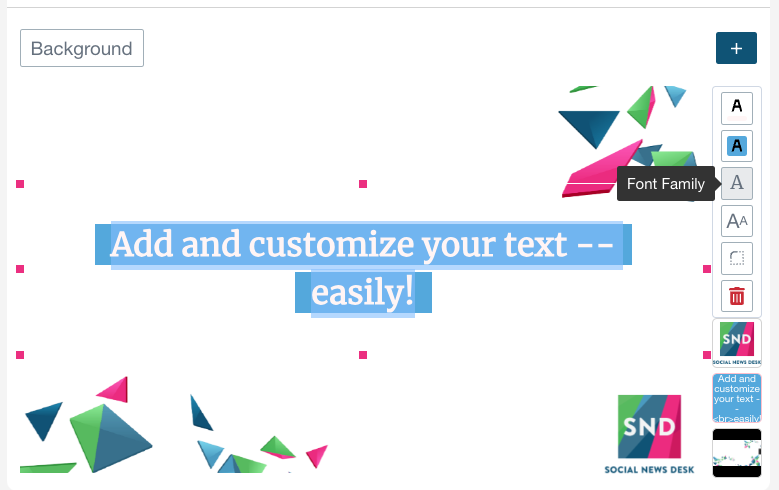 #3: Keep it simple — and relevant
Try to keep the thumbnail design simple and "just enough" instead of overwhelming. You can still get your point across without it being cluttered. You also want to appeal to your audience. So, ask yourself: Who is your video targeting? Consider what they might be interested in, whether that's your subscribers or casual viewers — and create away!
#4: Be concise and accurate
The shorter the title, the better! Since viewers may only see part of your title, keep it short and put the most important words near the beginning (save branding for the end). Also, make sure your title accurately represents the video — if not, viewers may stop watching, which can impact discoverability.
#5: Bring it all together!
Be sure your thumbnail and titles complement each other. This way, you tell a cohesive story. Over time, viewers will recognize this pattern you've created — eye-catching, relevant, and engaging videos — and you can start expanding your audience!
Have questions? Want to talk strategy? Drop us a line: support@socialnewsdesk.com.