If you haven't added Instagram Stories to your social strategy, now is a great time. Publishing and scheduling Instagram Stories is now LIVE in SND! As you get started, check out these five ways to maximize the impact of your Stories.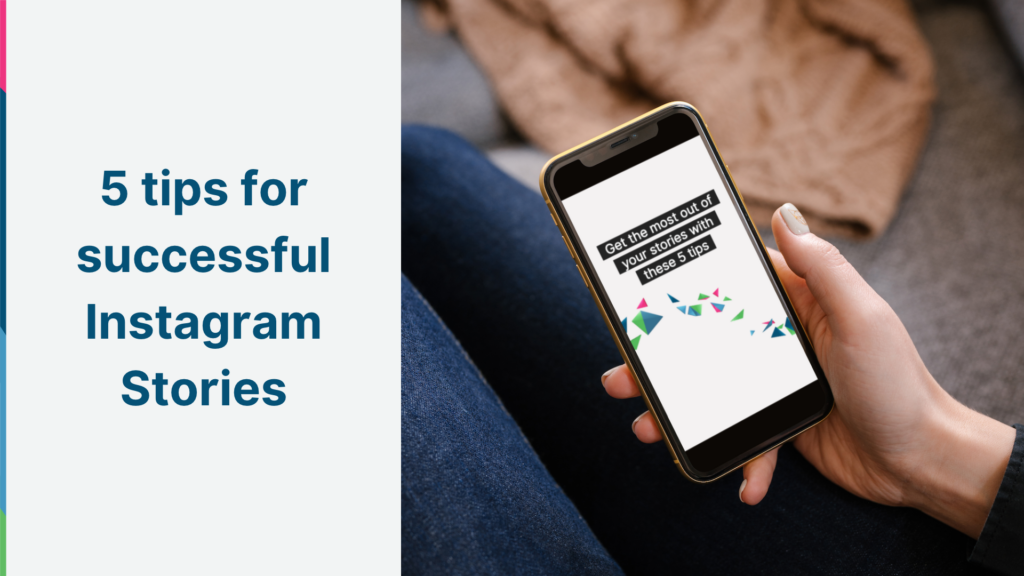 Think Fast
Instagram Stories are less than 60 seconds, and are even more effective when they're shorter. Aiming for less than 30 seconds can make it more likely that someone will complete the Story, meaning they'll be more likely to see your Stories in the future.
As your audience scrolls through Stories, you have one chance to get their attention – and after 24 hours, it's gone! Make sure that your Story is designed to stop the scroll, right from the beginning.
The Eyes Have It
Stories are a visual medium. While you can (and should!) take advantage of the audio capability, keep in mind that many users scroll with their sound off. Be sure to make your Story eye-catching, and use text captions to pull your audience in whether they're using sound or not.
Take Action
Encourage viewers to do something once they view your Story – whether it's to head to your Newsin.bio page to get more information about what they're watching or to engage with your brand offline. Include your call to action visually with text overlays as well as in the spoken narration.
Design With the End in Mind
According to Instagram, the best performing Stories are built for the Stories format. That means using the entire 9×16 vertical video space, keeping the most important details in the center of the Story, and keeping your content short (it's that important!). Repurposing video from other sources can be okay, but your Stories have more impact if they're customized just for that placement.
Keep it Simple, Sweetheart
The KISS principle is a good one to keep in mind – with so little time to engage your viewers via Stories, it's important to keep the content simple and straightforward. Limit each Story to a single message or topic, so it's short and shareable. You can create multiple Stories if you have a lot to say!
Have more questions about Instagram Stories? Chat with our Client Success Team at support@socialnewsdesk.com.