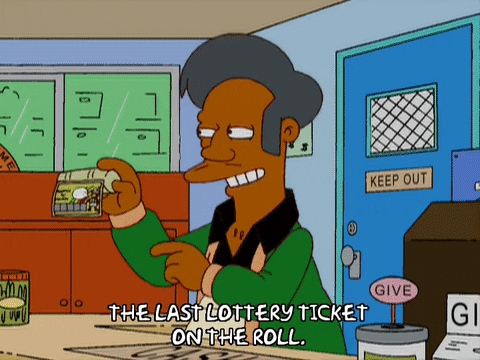 Trying to find a great return on investment (ROI) for your social advertising can often feel like trying to win the lottery. There are hundreds of options to choose from, numerous promises and guarantees for results, but in the end, you feel like you've gambled away your money.
Buying social advertising isn't easy – especially because it changes every other day. However, choosing the right ad type to match your business goal will dramatically improve your results. Here are the most common business goals for news outlets and the Facebook and Instagram ad objectives that will help you feel like you have hit the advertising jackpot.
Drive Tune-in
When driving offline actions like tune-in, the best Facebook ad platform objective to use is either Reach or Video Views. Both of these are great for driving awareness of topicals, programing, and promotions.
Reach: This is perfect when you have a short, easy to understand message and want to reach as many unique people as possible with your ad budget. For example, promoting when to watch specific programs and topicals.
Video Views: This is effective when you have a longer, more complex messages and need people to watch a video to better understand. For example, promoting proof of performance videos that showcase coverage of major events and issues.
Pro tip: Make sure to use good targeting details to ensure you reach people who most need to see the message. For example, using the zip codes of the main meters/viewers in your market or targeting only people that live in your designated market area.
Increase Website Traffic
This one is pretty obvious, but if your goal is to increase traffic to your website or encourage more people to watch videos or read stories, the Traffic objective is your best option. This ad type optimizes delivery to people that are most likely to click or view content off of Facebook's platforms instead of people that will just engage with it on Facebook or Instagram. Facebook Likes won't pay the bills, but page views and video views will.
Pro tip: Place the Facebook pixel on your website to make sure you are tracking landing page views. This way you can not only see if someone clicked on the link, but also make sure they waited for the website to fully load.
Drive App Installs
If your goal is to increase downloads for your news apps, App Installs are your best option. According to AppsFlyer, Facebook's platforms remain the No. 1 network for driving mobile app installs. The reason these ads work so well is that they are optimized to deliver to people that are most likely to download apps like yours.
Pro tip: Work with your technology team or app vendor to make sure the Facebook Software Development Kit (SDK) is installed in your app. This is similar to the Facebook pixel, but for apps and allows you to measure if your app is actually downloaded.
Increase Newsletter Signups
When you really need to increase your newsletter audience, Lead Generation ads are the perfect fit. This ad allows people to sign up without ever leaving the Facebook or Instagram platform and auto imports the person's name and email address to reduce the friction of mobile signups. Aka, you have fat fingers and a hard to spell last name like me!
Pro tip: Be sure to clearly state and show in the ad what the user is signing up for. For example, let people know how often they will get emailed and what type of content it will contain. Additionally, make sure the image you use conveys this also. Don't show an image of cops if you rarely have police and crime news in your emails.
Drive Subscription or Membership Purchases
Lastly, if you need to use social to drive more subscriptions or memberships, you should use the Conversion objective. This requires you have the Facebook pixel installed and allows the ad delivery to optimize to people who are likely to convert.
Pro tip: If you have less than 500 purchases a month on your website, you should use the conversion object, but optimize to get as many landing page views as possible. If you have more than 500, however, you should optimize to purchases.
Final Thoughts
While buying social media ads can be extremely difficult, they produce powerful results for the media and publishing industry. Because of that, SND will soon be releasing new tools in our dashboard that allow you to unite your paid and organic social strategy in one place. It will provide a simple, yet powerful solution to allow you to execute paid social promotions in minutes. Plus you will gain insights and analytics for all your paid social campaigns.
Don't hesitate to reach out if you have questions, need help setting up your paid social campaigns or just want to geek out about paid social. Send an email anytime to apilolli@socialnewsdesk.com.