Meta announced recently that as of June 20th, the Breaking News Indicator on Facebook will no longer be supported. Necessarily, Social News Desk will also sunset the feature as part of this change.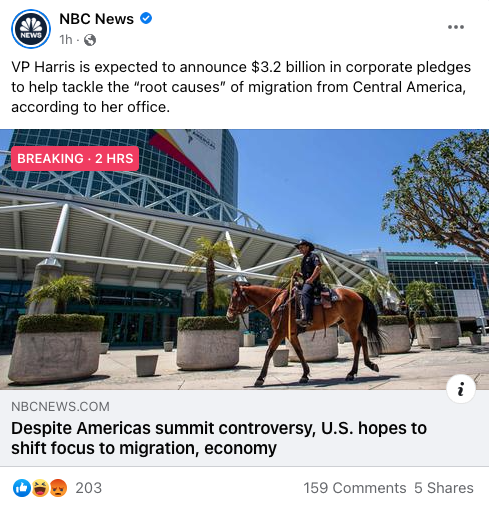 Facebook sent the update to participating newsrooms this week, letting them know that its testing over the past few years showed that tagging posts as 'breaking news' using the indicator didn't increase distribution in a meaningful way. According to their announcement, "We do not expect this to impact your performance on Facebook."
Breaking News Indicator was not ever widely available in the United States, with the "test" limited only to news organizations operating in certain markets.

The change may point to the increased importance of Facebook's News Tab. Campbell Brown, Meta VP of global news partnerships, told Axios last fall that news publishers get about 1.8 times more distribution in the Facebook News Tab than in the News Feed, and 30% of referral traffic from Facebook is coming from the News Tab.
Meta's recent announcement also says that their news curation team will continue to surface breaking news to promote top stories and original reporting. News organizations should also be sure they are registered in Facebook's News Page Index to be eligible for inclusion in the Facebook News Tab.
Keep in mind that original content also tends to perform better in Facebook News Feed. The guidelines for news on Facebook remain the same, and this change means it's a good time to review Facebook's Content Distribution Guidelines.
If you have more questions about this change, get in touch with our Client Success Team at support@socialnewsdesk.com.