With ever-changing algorithms to contend with, publishers around the globe are getting creative about how to get as many clicks from social as possible. And that includes finding ways to maximize your very best content.
Syndicate with Group Lists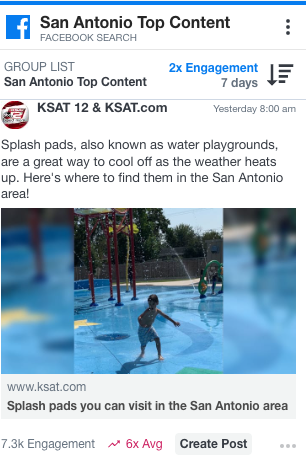 If you're looking for a quick (and easy!) way to find out what content within your organization is doing really well – and then kick it back out to your audience for, ahem, more traffic – then add a Group List stream to your Dashboard!
At a glance, Group Lists will show which posts are picking up traction on a social account and might be a good candidate to share more widely, or even recirculate to that same account for the purpose of… you guessed it, driving more traffic back your way.
Available for connected Facebook and Twitter accounts, the number of Group Lists you add to your SND Dashboard is up to you! There's no limit. If you're part of a large organization, you might consider setting up a regional feed. Or you can create a laser focused local feed and hone in on content from just one (or two) social accounts.
Create Your Feed
Speaking of creation, Group Admins and users with Manager-level permission can build, edit or delete Group Lists in SND Dashboard. Once created, the list is available for all other users on the team, so that anyone can keep an eye on what's gaining traction.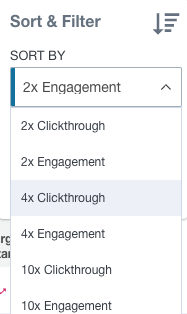 Choose Your Thresholds
When you load Group Lists, you'll notice thresholds on each Facebook post. Make adjustments to show posts either getting a certain average number of clicks on your content, or a specific engagement average. With Twitter posts, you're able to adjust the average amount of engagement. Lastly, set your post timeframe. You can go back as far as a year.
Share More Content
When you find a post in your Group List that you want to share to other social media accounts, you can create a post in just one click! Content from the original item will open in the new post and you can make changes to the post text to de-localize the content, if necessary. Schedule or post your content as usual.
Pro-tip: Progress Check
Consider using a metatag specifically for posts you publish from Group Lists. Then you can use Post Manager to identify those tagged posts and check out what content people are clicking on and how much additional traffic and engagement you're getting.