As long as your Facebook page is listed as a news page and has been whitelisted, you should have access to the news feed poll feature. The option will look something like this (last thumbnail below):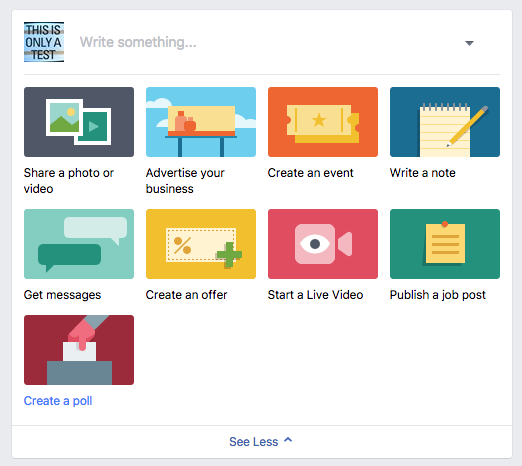 To start your poll – you guessed it – click on that there thumbnail. Then just follow the on-screen prompts to upload a poll photo and set your questions and responses.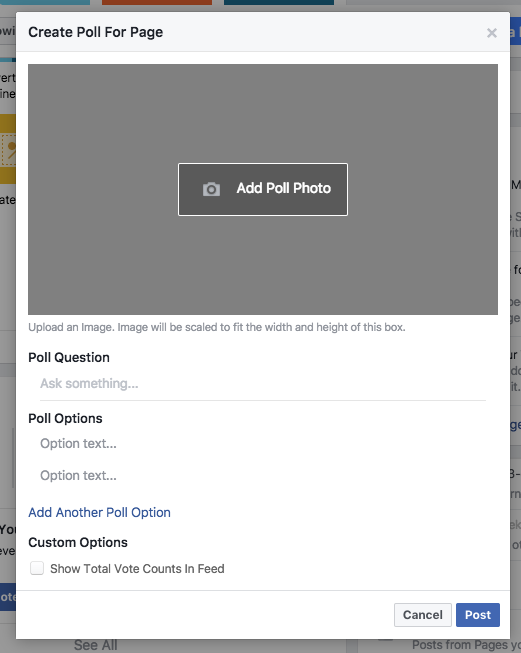 When the poll is live, you can find it on your timeline inside your feed column in the SND Dashboard. Click on the ellipsis (…) and you can "Add to On Air" just like any other item.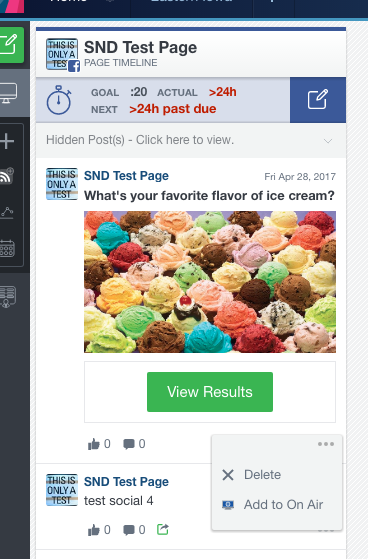 The SND On Air interface has a special display for poll items. You can see inside SND On Air that an item has been identified as a poll because we add a very helpful little poll badge to the playlist name on the left rail.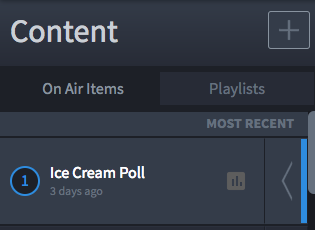 From here, just set up your display options like you would any other SND On Air playlist. Then you're all set! Because Polls have different rules than other kinds of displays on Facebook, they exist in their own kind of playlist. If you're running a poll back-to-back with another kind of SND On Air playlist, just have it staged and ready to go. Flipping to the new source is simple.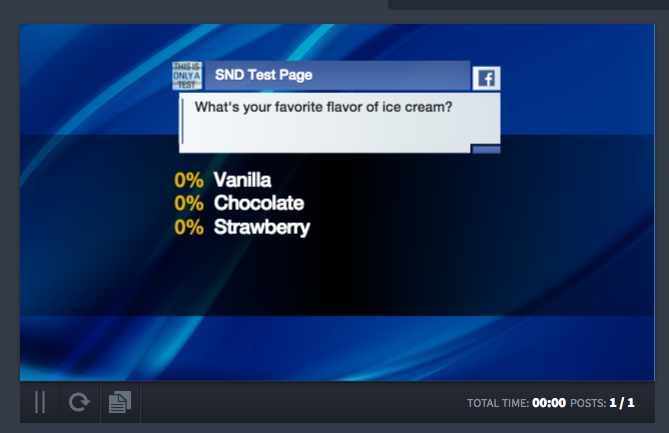 With SND On Air, you can solicit viewer participation in your newscast and easily turn it into an on air display WITHOUT needing to build any graphics or macro any commands into your ENPS or AVID playlists. You're in complete control. It works so well and so fast, you can use it for planned broadcasts or breaking news and weather events.
Want to see how to set this up in real time? We have a video right here.
To learn more about SND On Air, drop us a line at support@socialnewsdesk.com. We're happy to show you how awesome you can be.