If you're like most newsies in small markets, you're juggling a dozen jobs at once. But don't let that dissuade you, Social News Desk has tools that take the edge off of at least one of your many "duties as assigned." And it only takes thirty minutes to learn how to use it! So no matter what the day demands of you, you can afford to spend half an hour with #teamSND to make the rest of your job that much more convenient.
Quick Posts
Have a standard format for breaking news posts? What about that link that goes to your live stream page during weather events? Prepping for election results? Use Quick Posts! Since it's just you running all the things, prepare some templates to save time and rescue your brain from constantly remembering which hashtags are which, what link to use, and how to spell that one guy's name.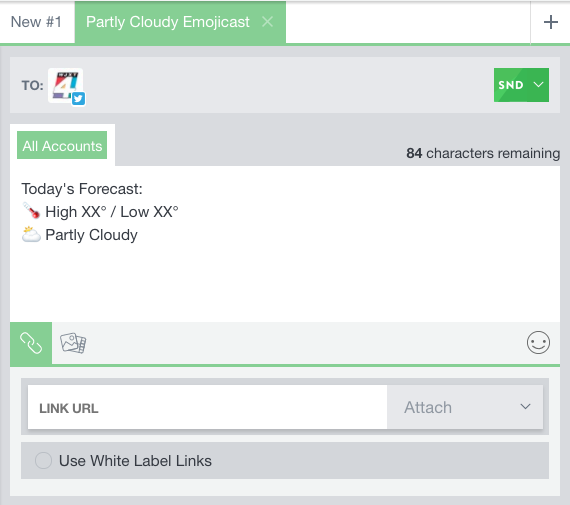 Metrics
One thing's for sure, you don't have a whole lot of time to burn compiling reports and analyzing metrics. But these are things you need to know (and things your higher-uppers want you to know too). Luckily, we do a lot of that heavy lifting for you.
SND Reports allows you to send competitive market data to anyone via email. That includes people who do not have SND Dashboard logins!

SND Post Manager makes it easy to search past story data without having to download and navigate clumsy spreadsheets. Need quick data on a set of posts you made for your sales manager? Need to gauge interest in a story topic before building tomorrow's daybook? The Post Manager makes it easy and, again, saves precious time. (Now with Link Click metrics!)
Scanner Tab
Are you an assignment editor/web producer? Here's where you can kill two birds with one stone. Create a tab in your SND Dashboard to monitor Twitter feeds from your local public authority feeds and your neighborhood scanner bugs. Now more than ever PIOs are depending on Twitter and Facebook to send press releases, especially in small markets or in small towns and rural areas in the remotest parts of your DMA. Keep an eye on this "scanner tab" and don't miss a beat.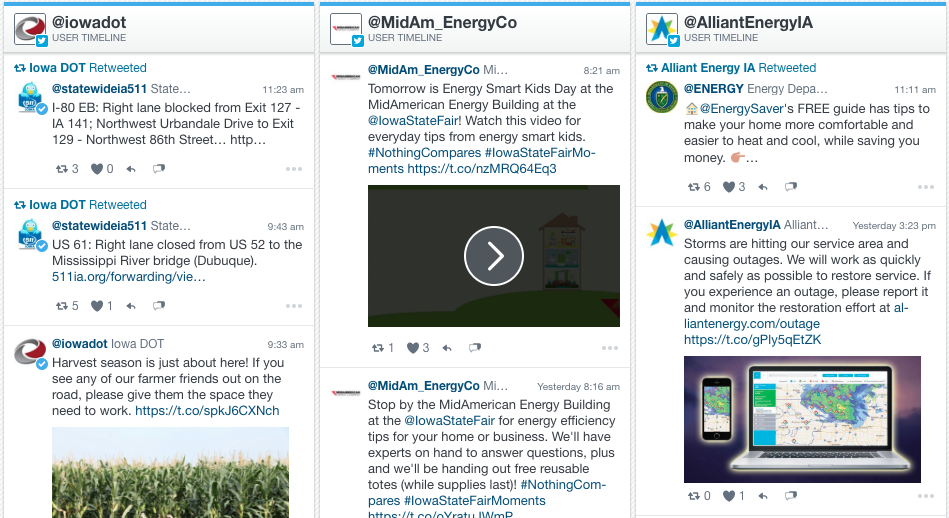 Questions? Is it time to get serious about using your SND Dashboard? Drop us a line at support@socialnewsdesk.com and we'll get you going. Remember: a thirty minute screen-share can change everything. Keep those plates spinning!