One of many steps Facebook has taken to combat the spread of "fake news" on its platform is to require Domain Verification for access to a subset of publisher-friendly capabilities. Going through the process essentially proves to Facebook that you're a legitimate publisher. And although this has been in the works since the summer of 2017, we still get questions from publishers on what this is and why it's important. So here we go: in a nutshell, Domain Verification is a way that publishers can connect their website with their Facebook page to let Facebook know you are who you claim to be, and the content you're sharing is owned by you. It's something that everyday users will never see, because it's connected to the source code of your website. And… it's really, really important if you want to keep showing up in News Feed.
Why do I need to do this?
Distancing your content from "fake news" is critically important. But there are other reasons to complete Domain Verification too. For one, it gives you more control over the links you post. When you verify your domain to your page, you now have the ability to manually adjust the metadata that's being populated into your link post. Before Domain Verification, anyone could change the metadata on their link posts. Meaning malicious actors could put up a link and change the image, headline and link description to look like one thing, but when users click on it, they find something completely different. Facebook has taken away that capability for everyone EXCEPT those publishers who've completed Domain Verification.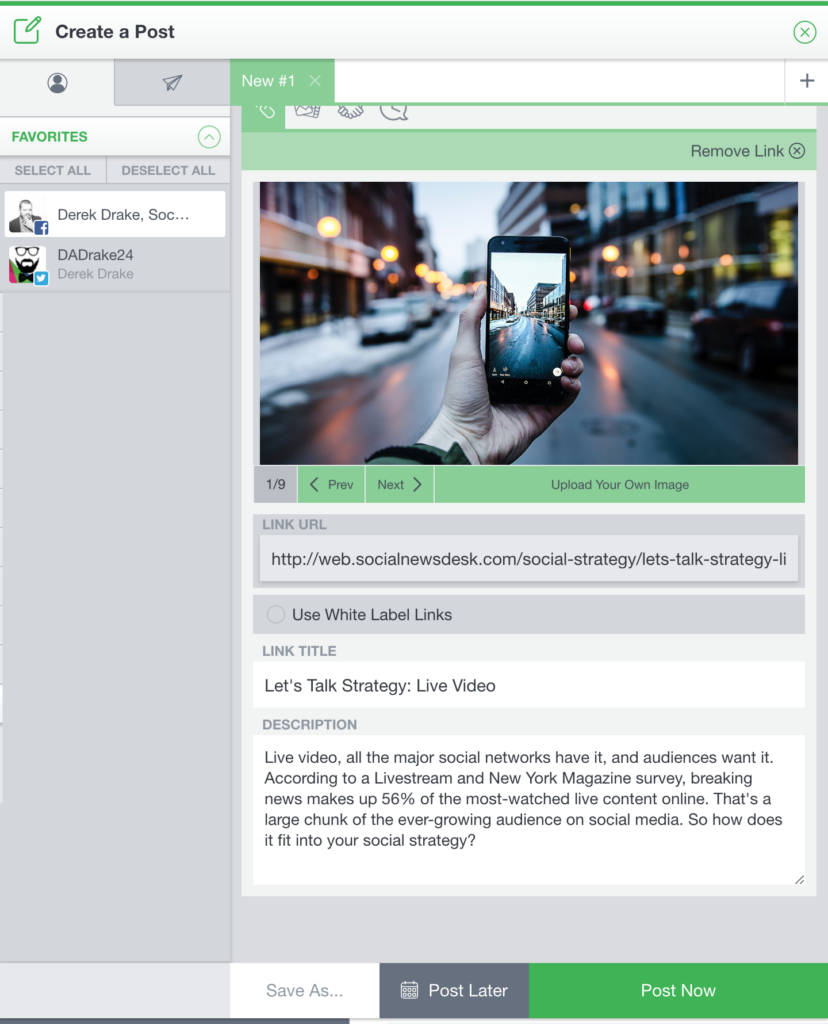 This is a major reason Facebook put domain verification in place. To thwart this kind of activity. So, if you want to change the photo from the generic photo your CMS put in, to a more eye-catching photo, then you'll need to verify your domain to your page. Facebook is constantly iterating their code and API. How they scrape websites seems to be changing as well by putting more emphasis on proper "open graph (og)" tagging in the metadata. If your CMS isn't keeping up with that, then you'll need a way to make changes when you post. Your only other option is to go through multiple, time-consuming steps to update the share attachment on your posts.
How to implement it
This is something you may need a few people to get done. Facebook has provided thorough instructions on their development site on how you can put the necessary things in place to verify your domain. You can view those instructions here.
Once you have the proper pieces in place within your source code on the website, you'll need to assign the domain to your Facebook pages. This is one of the most overlooked steps to the process. Here's Facebook's step-by-step instructions to complete the final step. (NOTE: If you scroll all the way to the bottom of the aforementioned links there's a how-to video produced by Facebook that's also a big help.)

Need help? Don't hesitate to reach out to your Client Success Manager or support@socialnewsdesk.com. We can try to help you through these very important steps to keep your viewers informed, and your content looking great!