Happy Thanksgiving Eve! We're seeing some hilarious and engaging social posts making the rounds today from our friends in the news business.
WCMH in Columbus has everyone pranking their mom today: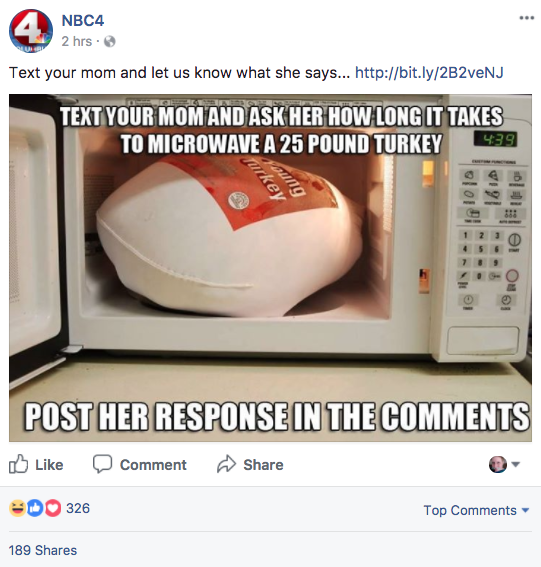 Meanwhile in Seattle, KING is having a side-dish deathmatch: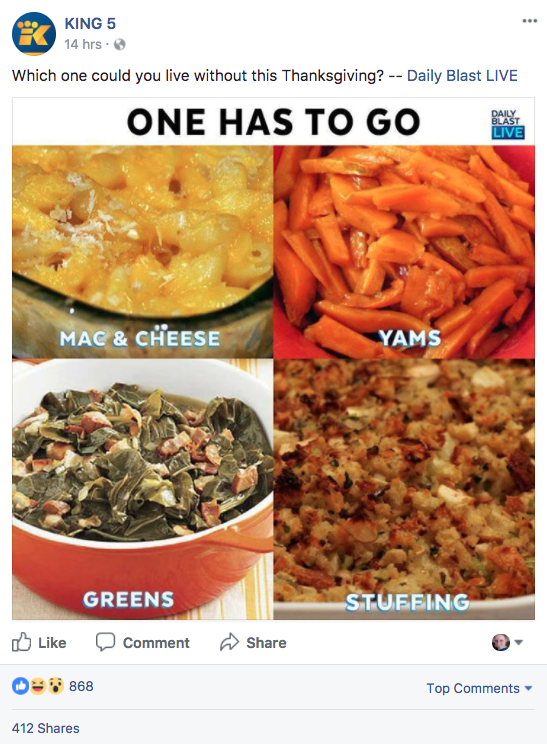 FOX 4 Dallas is celebrating the sights of the season: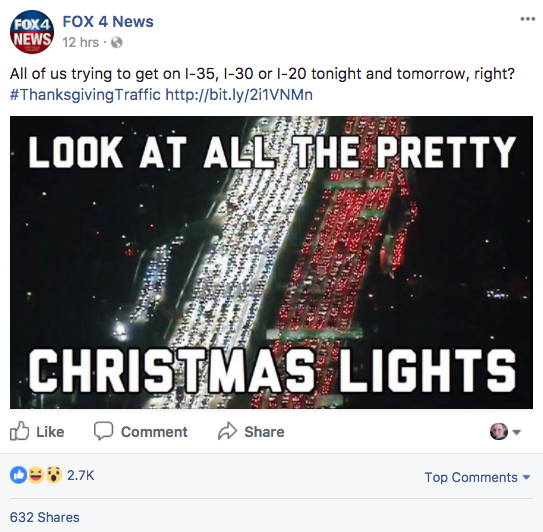 A little more practical, but WKYC is sharing a helpful list of stores that are closed for Thanksgiving – which usually gets the conversation started around shopping on the big day: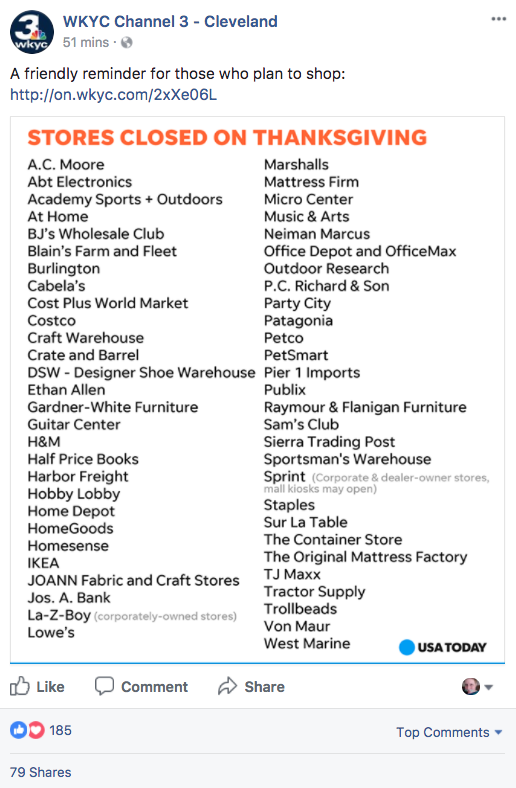 On the flip side, WPSD in Paducah, KY has a list of Black Friday hours and hot deals: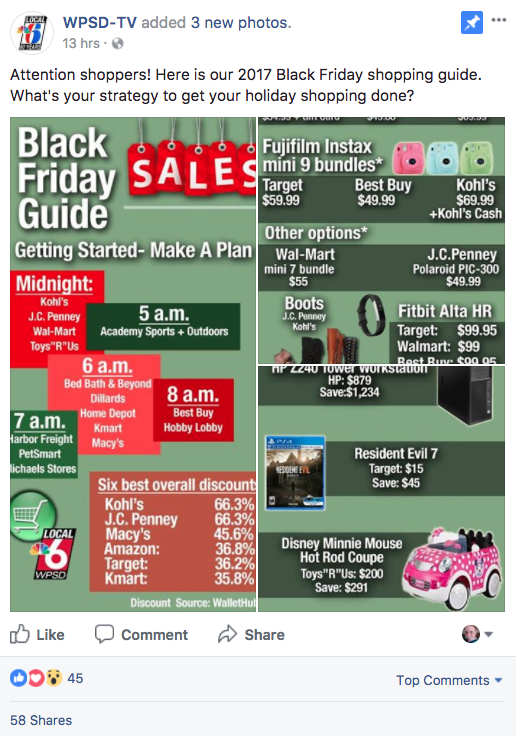 KREM in Spokane invites fans to GIF their Thanksgiving mood: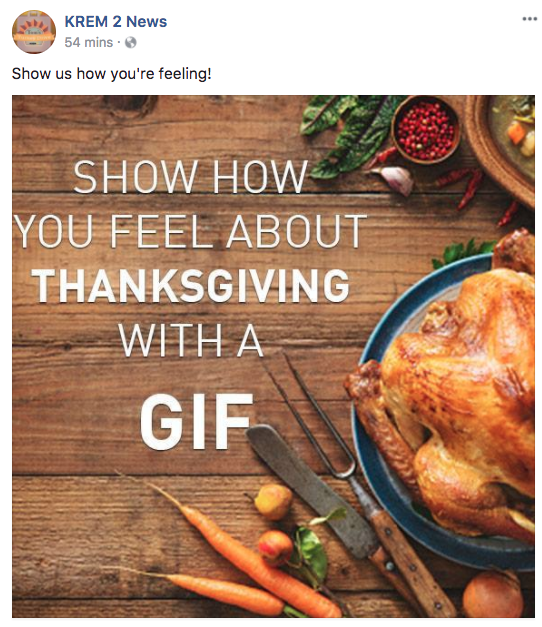 …while CW33 in Dallas is asking for Thanksgiving plans via emoji: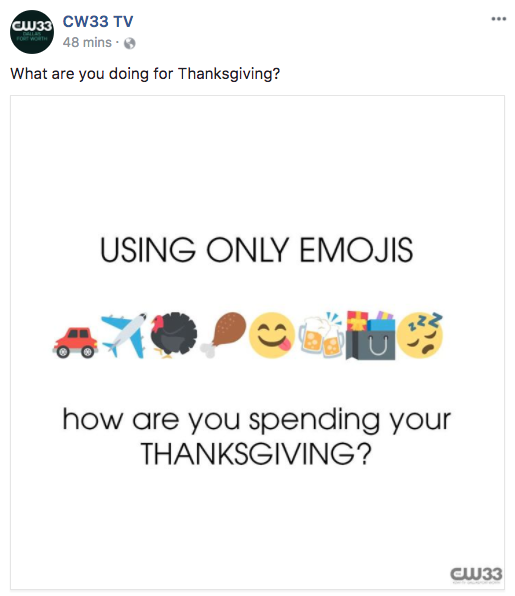 Got a great holiday post to share? Let us know below!