The Online News Association's annual conference just wrapped up in Philadelphia, with hundreds of journalists in attendance from all over the world. A few themes stood out this year, both in the conference schedule and in conversations among attendees.
How AI will impact journalism – and journalists
AI was center stage at this year's conference – it was the topic of the opening keynote, and there were several sessions focusing on how journalism will change because of it. There seems to be some trepidation around the ethics of employing AI for news content for a few reasons – biases creeping into content from sampling large language models (LLMs), misinformation where AI tools try to fill in knowledge gaps by making assumptions, and fully-automated AI tools replacing the important work that journalists are doing.
However, most of the journalists I spoke to at the conference think that AI is a useful tool for busting writer's block, optimizing already-created content for various platforms, and ensuring that content is in line with standards like the AP Stylebook or local style guidelines. New jobs for journalists may emerge to partner with AI platforms, leading some journalists to new paths as AI prompt writers, editors and fact-checkers.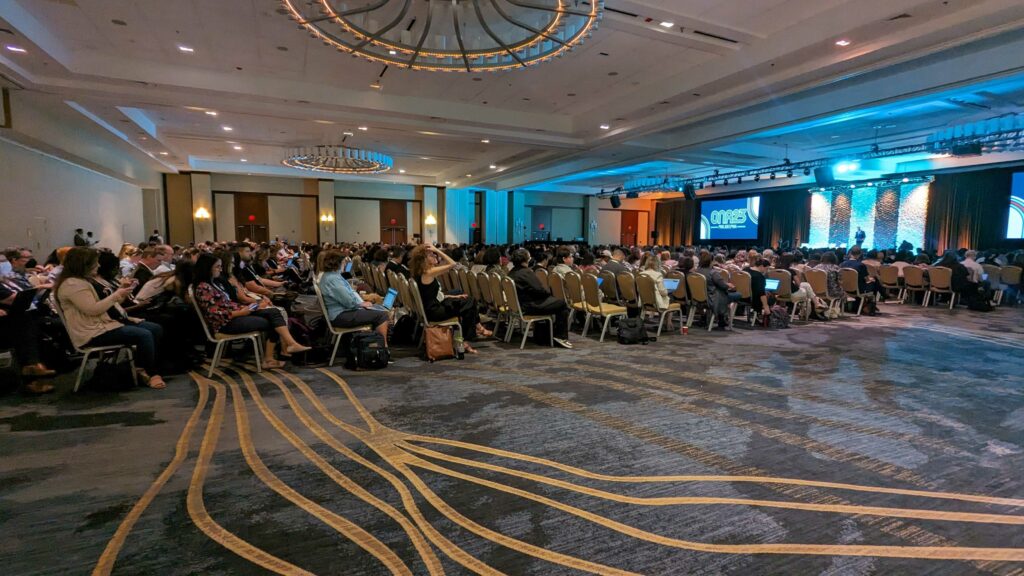 Vertical video is reaping big rewards for newsrooms
Thursday afternoon featured an outstanding panel of journalists from TEGNA and Hearst Television, who shared some insights around how they've seen success with vertical video. Videos that perform well as traditional horizontal videos on YouTube see a huge multiplier in views when converted to the Shorts vertical format. Combine that with TikTok as an emerging place for news to be seen, plus Meta's emphasis on Reels both on Facebook and Instagram, and it's clear that vertical video is having a moment.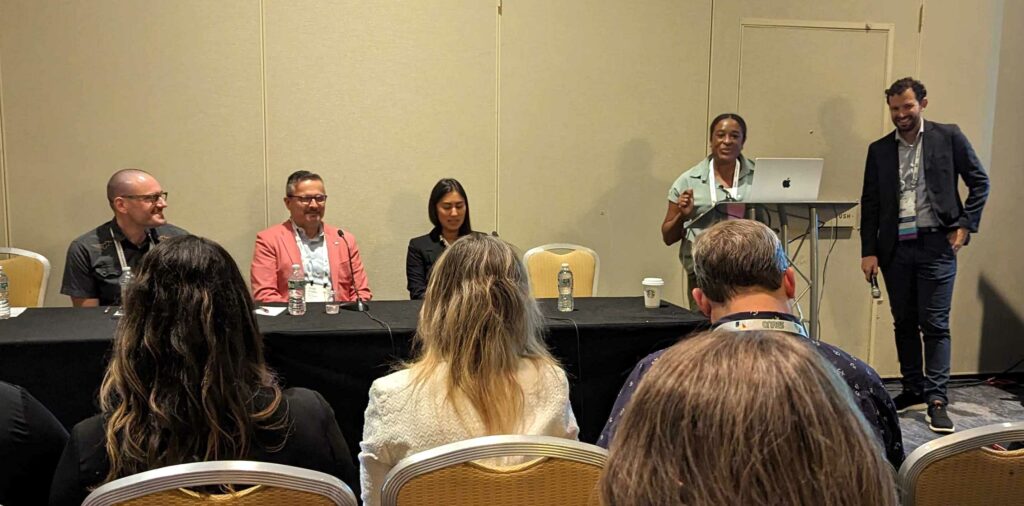 One emphasis that most of the panelists shared – driving traffic isn't the focus for vertical video platforms. Instead, they see it as an opportunity for strengthening brand affinity so that when a big breaking news or weather event happens, they're top of mind for viewers or readers who might not be regulars. It's also a great way for talent to build their personal brand.
Diversifying platforms is crucial
With the major changes happening at X/Twitter, many news brands are looking to other platforms to share content and connect with readers. Threads was a popular topic of conversation – especially since the web version released during the conference – and the publishers I spoke to are hopeful that an API will be released soon to continue streamlining their workflows. Reddit and LinkedIn also popped up as additional platforms of interest. The main takeaway – putting all of your social eggs in one basket isn't a best practice.
Want to learn more about how SND can support your newsroom's emerging workflows for the future? Get in touch with us at info@socialnewsdesk.com.