Leveling up your vertical video strategy just got simpler – you can now publish to TikTok right inside the SND Dashboard!
And that's not all: track performance, view content, and manage your account right alongside all your other social platforms.
Speaking of…what if you need that TikTok video to also go out to Instagram and YouTube? With just a few clicks, you can also have an Instagram Reel and a YouTube Short. Pro tip: to save time publishing to multiple social networks, create a folder for your vertical video destination accounts! Build your post first by uploading the video and adding post text, then click the checkbox next to your folder to seamlessly copy the content to all social networks at once.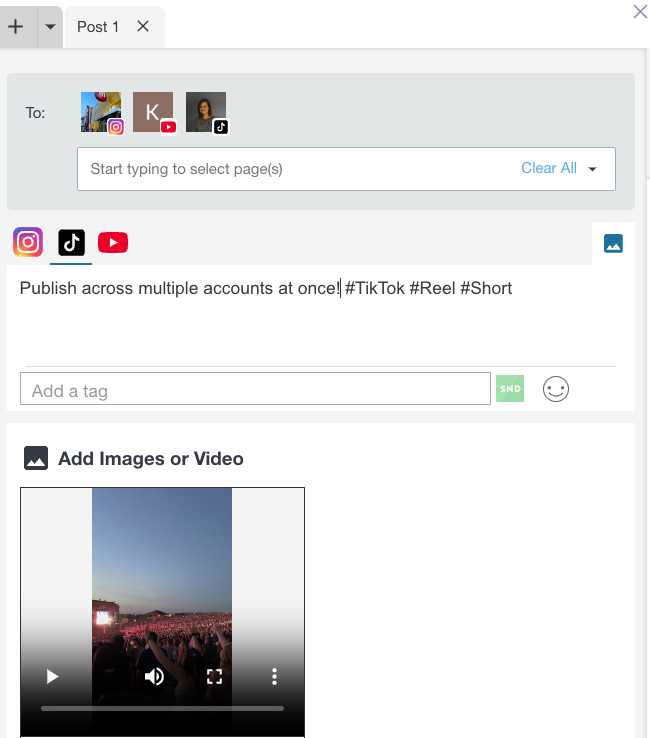 The best part is that we make it easy. Create a post and select your TikTok account (and YouTube, Instagram, Twitter…you get the idea). Then, upload your video and a few details. You also can select a Privacy Level. Schedule for later or publish immediately.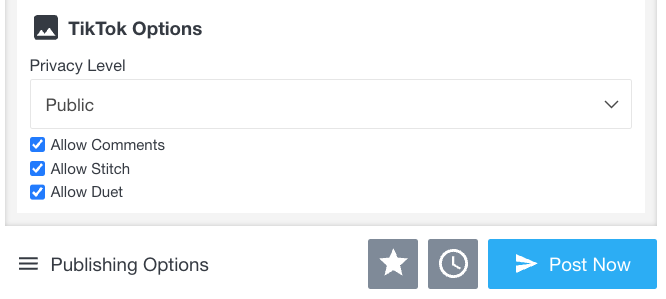 It doesn't end there! If you're in a pinch and need a quick social-friendly video, head on over to Video Studio. You can build — and optimize — a vertical video in minutes.
We make it easy — and fun — to take advantage of one of the fastest growing social media platforms (1 billion users and counting!). Why not get started today? Reach out to us for any questions: support@socialnewsdesk.com.