Journalists are a competitive bunch. We like to be #1, first, the best – always. So what better way to motivate a newsroom staff than with some healthy competition? Since its debut last month, the SND Leaderboard has been helping newsrooms advance the social media conversation, create more content and up their game in some big ways…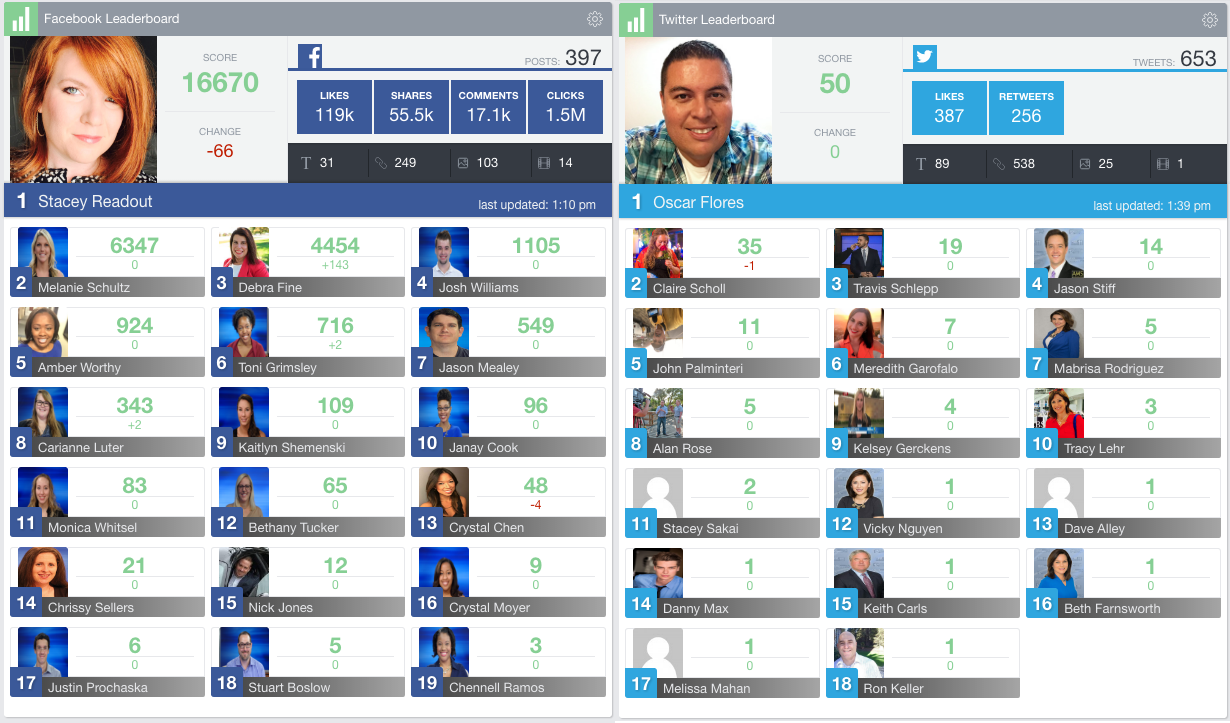 If you haven't read our blog post about it, here's the TL;DR: the SND Leaderboard display shows everyone who is posting the most content in your newsroom and how much engagement those posts have earned.
The best way to make sure everyone sees this data is to, well, show it to everyone! Jeremy Pate, Assistant News Director at WJHG/WECP in Panama City, Florida, tells us his newsroom recently installed a 65″ monitor that replaces their ancient dry erase story assignment board. During editorial meetings they can call up the daybook in iNews, then switch sources over to their SND Dashboard.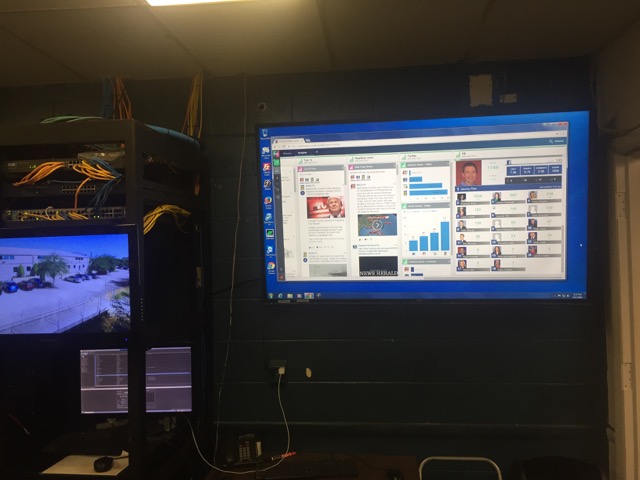 Writes Jeremy, "What we've started doing now that the monitor has been installed is talking about what works well on social media every day. I just pull up my SND account and put it up in all of its HD glory. I review the top 10 posts from the market (us and our competition on-air and in print) from the previous 24 hours during our AM and PM news staff meetings. I also talk about better headline writing and best practices for posting."
"We also talk about the leaderboard," Jeremy tells us. "I've been warning people about it since the transition and now it's official. We talk about it every day and praise the people who are aiming to raise their scores. Yes, I'm atop the leaderboard, but I don't want to be. I want someone to dethrone me. If someone can, I'll know our social media presence is where it should be."
Jeremy tells us the response to the SND Leaderboard has been pleasantly surprising. Reporters are taking each other on in the spirit of friendly competition.
Oscar Flores is seeing the same results. Oscar is the Digital Content Director for Central Coast affiliates KEYT/KCOY/KKFX. He tells us, "Everyone sees it as friendly competition so there's that encouragement to use SND. We even had our Executive Producer, who was a little standoffish on using SND, start using it just to dethrone Claire."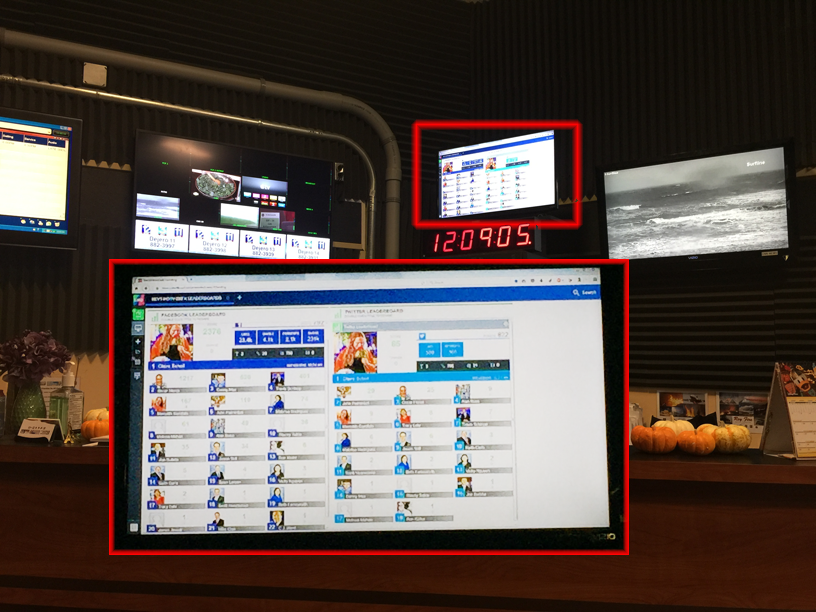 Oscar says he has given it a place of prominence in the newsroom to make sure everyone sees, "This is such a great visual display of your team social media performance. And it's fun looking at everyone's profile picture on the display. Our display is actually hanging above our Assignment desk, and since there's constant traffic through that area, we get the bulk of our staff to pay attention." Oscar says that, for some, just getting to that coveted #1 spot on the SND Leaderboard is enough. But now, "we are working with upper management on adding other incentives such as holding a company BBQ if all staff meets a certain goal derived from leaderboard data."
Do you have Social News Desk on display in your newsroom? We want to see it! Tweet a picture to @socialnewsdesk and @rmorrisSND. And be sure to tell us about the incentives your newsroom has in place to encourage people to contribute quality content.