When your area is facing an emergency, every second counts. SND is built for rapidly changing situations, and our tools can help save critical time, monitor ongoing developments, and keep your social resources secure.
Designate a point person
In first aid classes, we're taught to point to someone and instruct them to call 9-1-1 to avoid the bystander effect. Make sure you designate a specific person to cover social media, even if it's only part of their job at the time, to ensure that citizens are able to access information wherever they are.
Pause or reschedule regular content
Ensure your message stays focused during the entire emergency situation. Take a moment to look at your upcoming scheduled posts and either reschedule, send back to draft mode to revisit later, or delete the post entirely from the schedule. If you're using Autopilot to automate some of your content, set it to "Paused" until the situation has passed.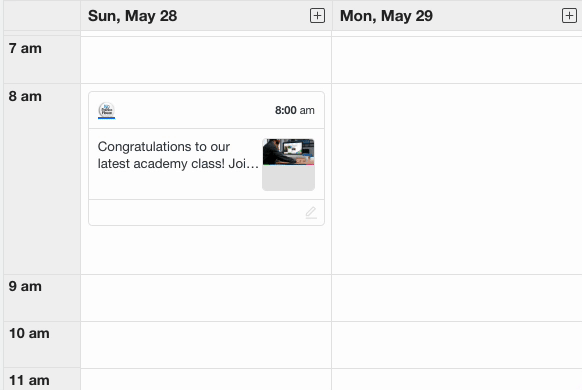 Keep accounts secure
It's critical that people can trust that the information they're receiving from government and public safety agencies is accurate and timely. As part of your overall social media strategy, change your passwords regularly, keep them in a secure place (like a password keeper app), and do not share them. Assign access to official accounts through a tool like Social News Desk to ensure that only authorized personnel are publishing to your accounts.
Publish everywhere at once
Social media has fragmented audiences, but also given citizens direct access to hear from your agency. Whether your constituents are on Facebook, Twitter, or Instagram, you can publish simultaneously to each account through SND without adding extra steps or juggling multiple apps.
Pay attention to the conversation
Misinformation can spread fast – sometimes faster than the truth. When it's appropriate, address rumors and questions from official accounts in order to reassure the public and ensure that correct information is being released to the public. Our Universal Inbox makes it easy to consolidate all of your social conversations, mentions and comments in one place, side-by-side with your publishing workflow.
You can also set up Search and Listen streams for certain keywords, so even if your agency is not mentioned or contacted directly, you're still able to tap into the wider conversation. Our Publishers by DMA feature allows you to quickly find and follow local media to monitor during an emergency event.