We're on a roll with SND Early Adopter training and the team at WKOW in Madison, WI is giving the new platform high marks. One of the biggest changes with the new SND Dashboard is the integration of SND Analytics right on the dashboard itself. Internet Director, Jacki Witkowski says, "Analytics in my dashboard?! It makes my job so much easier! I can watch my Twitter feed and Facebook feed while keeping track of engagement. It saves me time to not have to go to multiple sources to get all the info."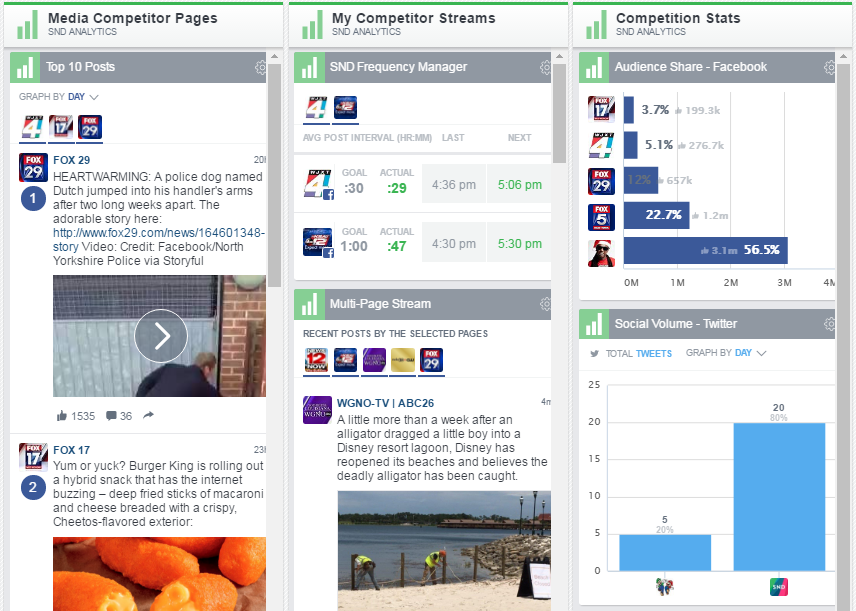 The new SND Dashboard has a full suite of interactive SND Analytics widgets which you can drag and drop into a column alongside your feeds. These range from helping you track internal best practices like post frequency, to keeping an eye on competitors by looking at the top performing posts in your market at any given time.
Jacki also appreciates how easy it is to customize the new SND Dashboard by just dragging and dropping columns and tabs. Editing and arranging existing tabs is a busy social media manager's dream.
Did Someone Say Mobile?
Of course, with the new SND Dashboard comes the new SND Mobile App for iOS and Android. Jacki tells us, "I love the new app! We can swipe and use social media easier than the native apps themselves."
Of course we didn't produce this new app in a vacuum. Our clients, like WKOW, have been partners the whole way. "I am thankful that SND took our feedback and gave us more than what we hoped for. I am really excited to share this with the entire newsroom!" says Jacki.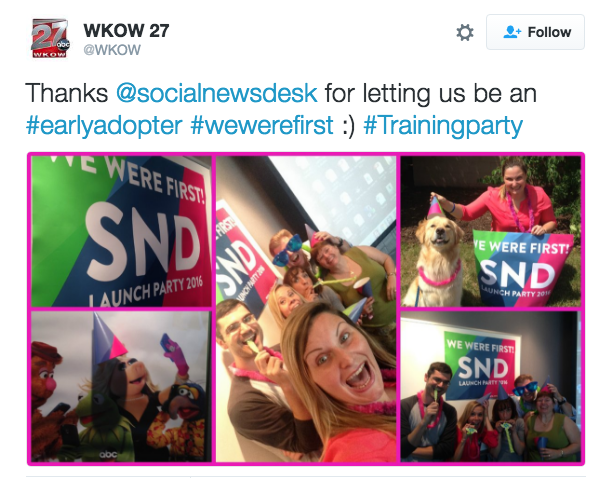 Questions? Comments? Hit us up @socialnewsdesk or at support@socialnewsdesk.com.