You can now build custom, Instagram-metrics reports inside your SND Dashboard. This brand-new SND Reports capability allows you to view your Instagram accounts, benchmark their growth and track performance over time. You can even compare a group of accounts to one another for added context.
Stats Roll-Up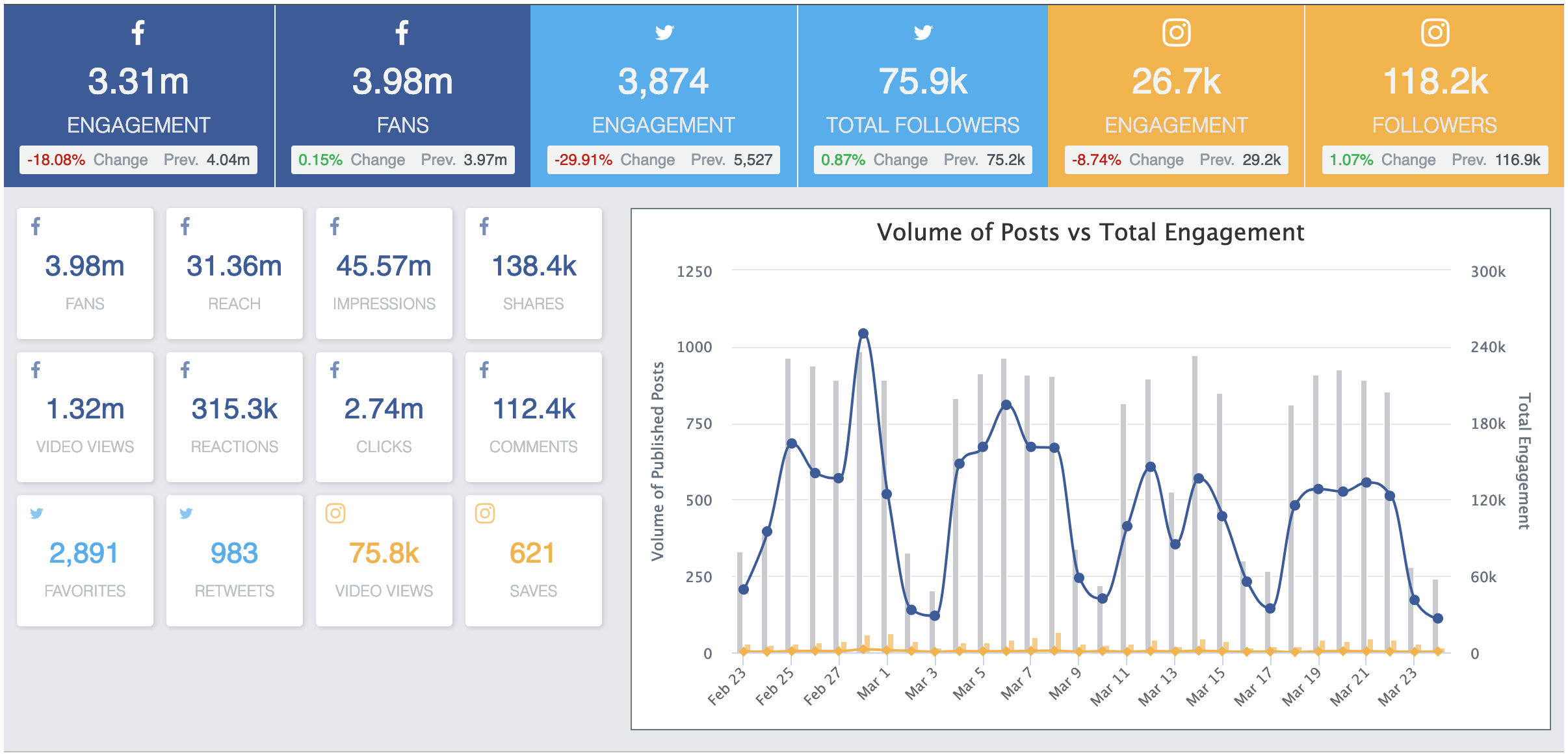 In addition to Facebook and Twitter metrics already available inside the SND Stats Roll-up Report, you can now add in your owned Instagram accounts (meaning they're attached to your dashboard). To add your Instagram accounts to existing reports, simply click the + symbol to the left of your "Social Accounts" section.
Once added to the report, you can view total combined engagement, followers, video views and saves for all added Instagram accounts in the report.
Instagram Scorecard

If you want to see more in-depth stats for your individual Instagram accounts, set up an Instagram Scorecard Report. In this view, not only can you see how your accounts are performing, but you can also add public accounts to compare yourself with. It's important to note the metrics for reach, impressions, saves and video views are not available publicly. Therefore you may only view those particular stats for accounts you own and have authenticated into Social News Desk.
If you're new to the world of Instagram metrics, check out our blog post on Instagram Analytics for the full rundown.
And don't hesitate to reach out if you have questions or need help setting up your SND Reports. Send an email anytime to your #TeamSND Client Success Manager or email us at support@socialnewsdesk.com.