Our new Publishing Calendar makes scheduling social media fast and easy. Whether you're planning by day, week, or month, our calendar has a view that puts all the information you need in one place.
We also make it easy to track your schedule by campaign or tag if you manage just a few accounts or several dozen. It's never been faster to plan, preview and crush your social schedule!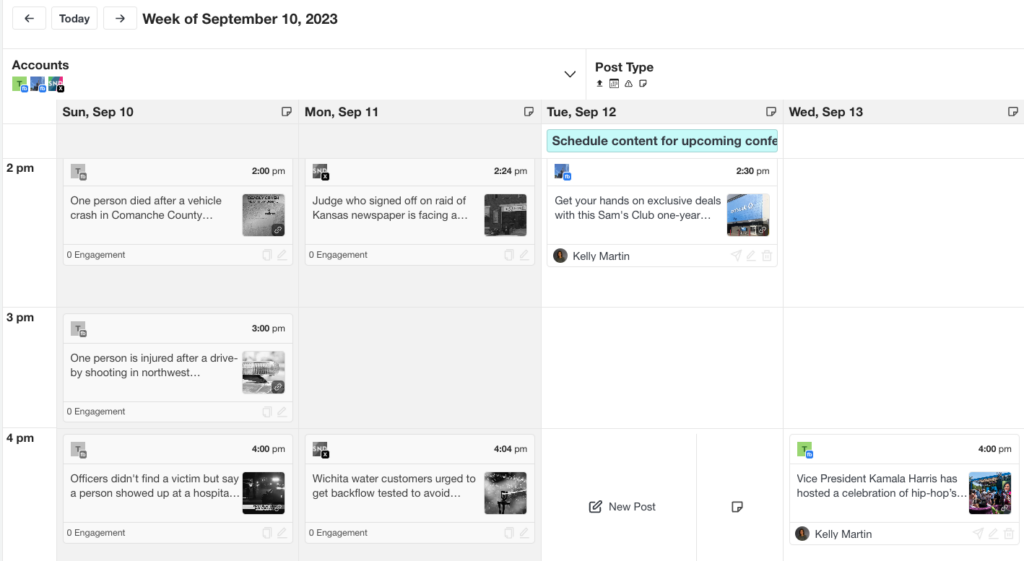 A Deeper Look
We know you're busy, so let Publishing Calendar do the hard work for you! We break down all of our handy features and shortcuts:
One view: See all your posts in one spot
Find exactly what you're looking for with just a few clicks. Filter by social platform, post type, and tags. You not only can see your scheduled posts, but also any that failed to post (always good to check!). And if you want to see published posts, you can see those, too.
And if you want a different view, easily toggle between list, week, or month: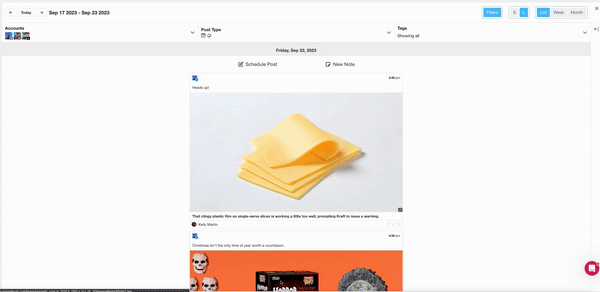 Easy rescheduling: Quickly drag and drop
Need to move a post to another time or day? No need to go back into the post and edit. Just drag your post to the new time slot, and you're good to go!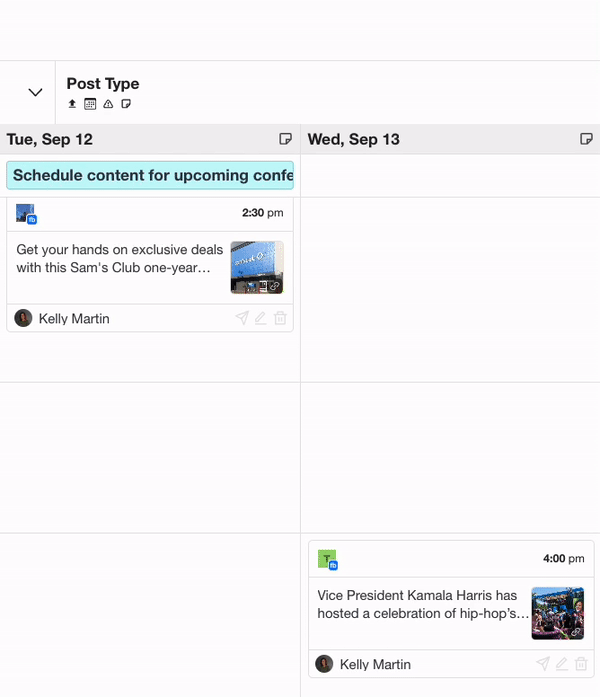 Need a reminder? View and create notes
You can also view and create notes – a brand new feature! Create a note when you want to save an idea for later, remind yourself about a holiday or special event, or just pass on info for one of your teammates. Adding notes alongside your content means you'll never lose a reminder in your email.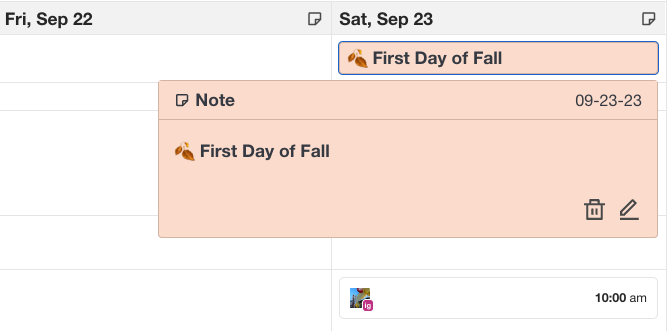 Other ways to level up your scheduling
If you prefer to use our Scheduled Posts stream to manage your day-to-day social content, we've added some upgrades that take the best new features of Publishing Calendar and put them right on your Dashboard (including filtering by post type and by tag). It's now easier than ever to find exactly what you're looking for!
And if you love scheduling content precisely during the day with Planner, great news – you'll still have a detailed view to manage your upcoming scheduled and automated content, down to the minute.
What are you waiting for? Try it out yourself and let us know what you think! E-mail support@socialnewsdesk.com with any questions and feedback.