Weekend feed, Evergreen feed, Health feed…you name it. Literally.
One of the most noteworthy features of the new SND Planner is the ability to set up a "Custom Feed" which can be used to collect content for future publishing. You choose the content it contains and the name.
It's similar to how you use an RSS feed to pull in content. But is far more customizable. Instead of containing "everything" in the RSS, your "Custom Feed" will contain only those stories that meet the criteria of that feed – things like keywords, age and more advanced data points like Google Analytics.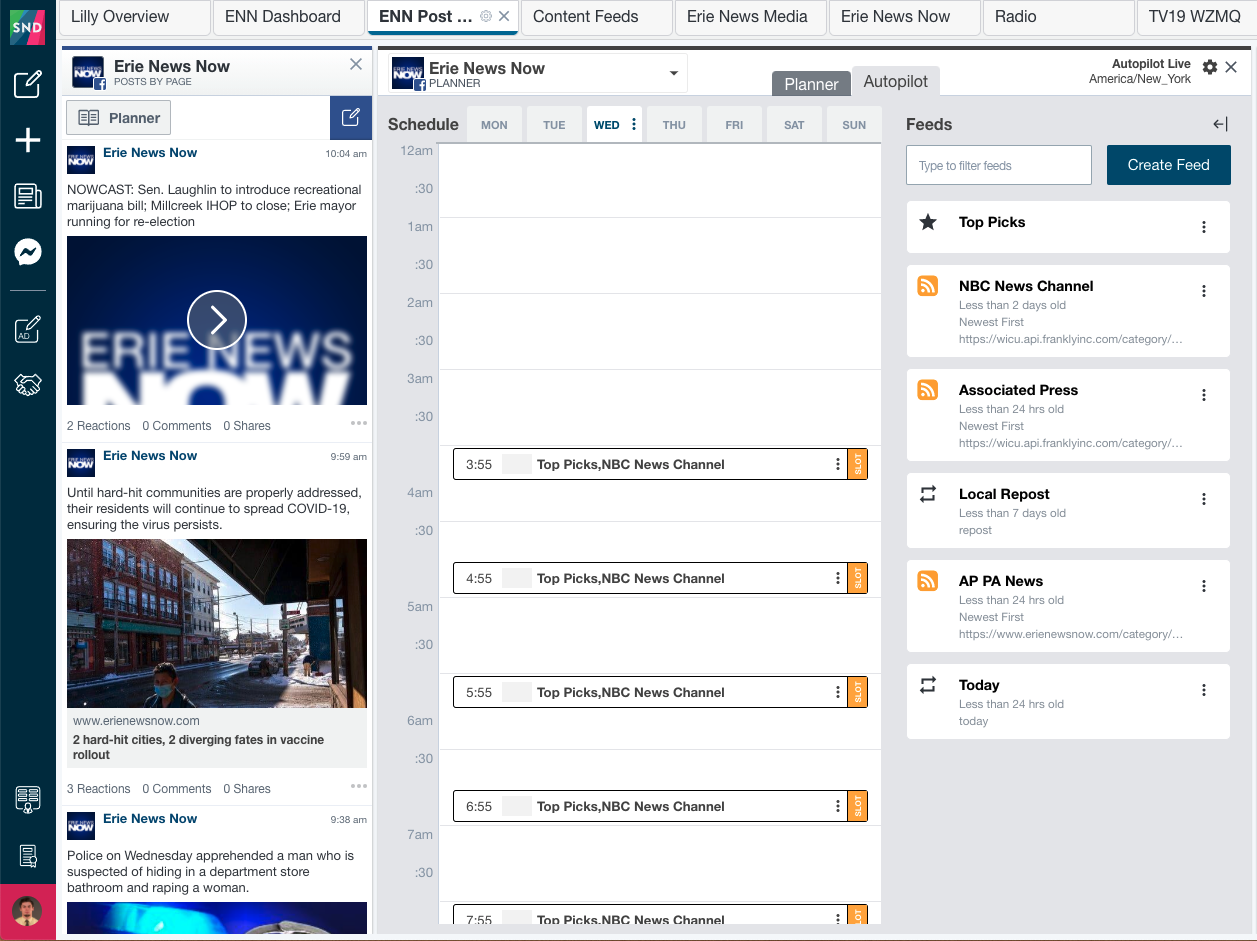 Some of the most common "Custom Feed" topics we're seeing right now:
Top Picks
Weekend Picks
Evergreen
Local Repost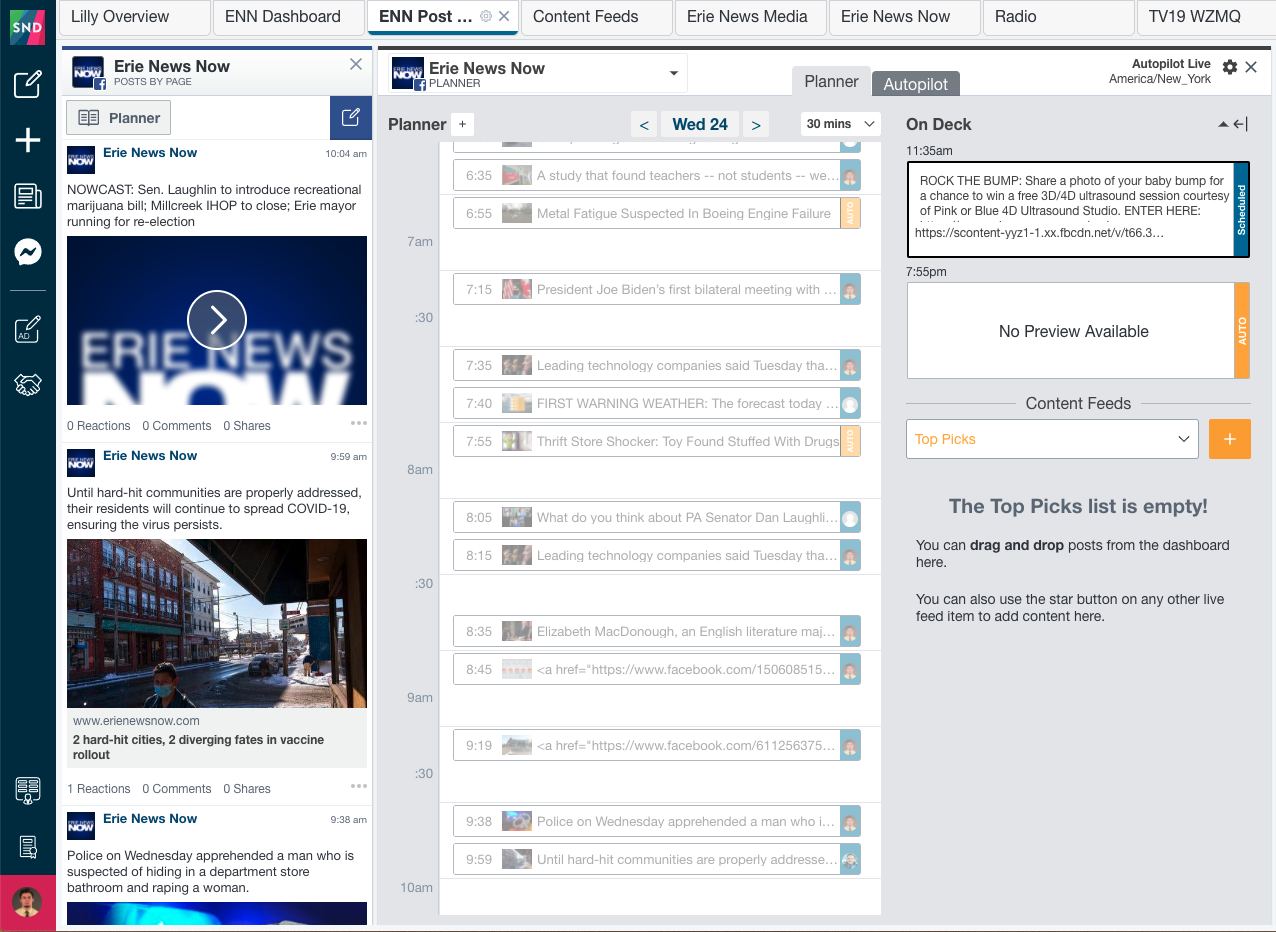 And they're super easy to set up! Just fill out the pop-up form inside SND Planner to create a new Keyword or Custom Feed.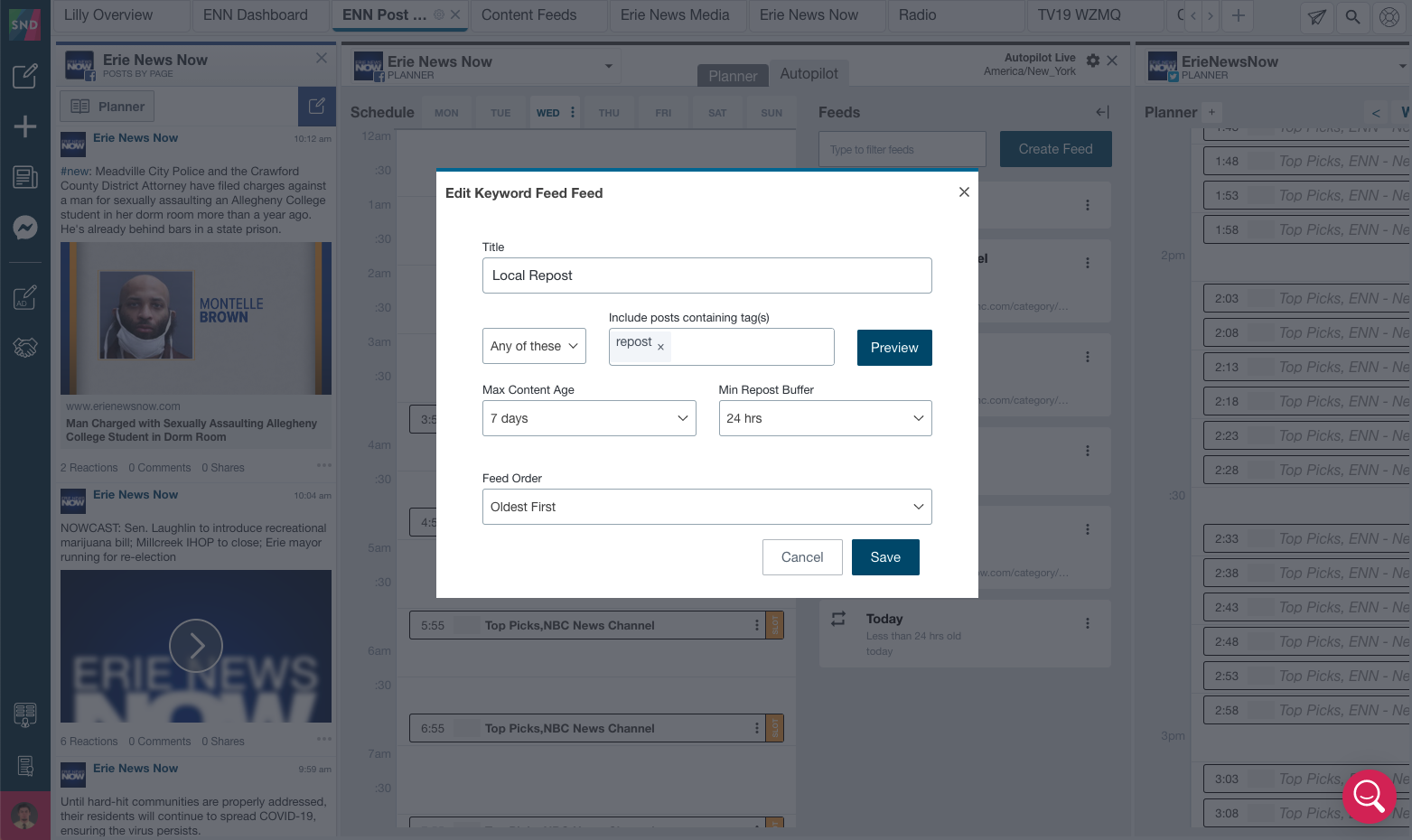 SND Planner is our breakthrough hybrid automation approach that gives you an easy way to plan the day with RSS feeds, custom feeds, drag and drop abilities to adjust to news on the fly – all while maintaining control over manual posts. We always want you to be able to add your special touch.
Can't wait to see what "Custom Feeds" you create when we put this in your hands! Release date is Wednesday, March 10th! Sign up here to be part of our Launch Party (prizes included).