Notice your traffic from Facebook is in steep decline? It's by design. News has been de-prioritized in the Feed (notice, it's not called News Feed anymore). But, you're the master of your own domain and there are other ways to get clicks.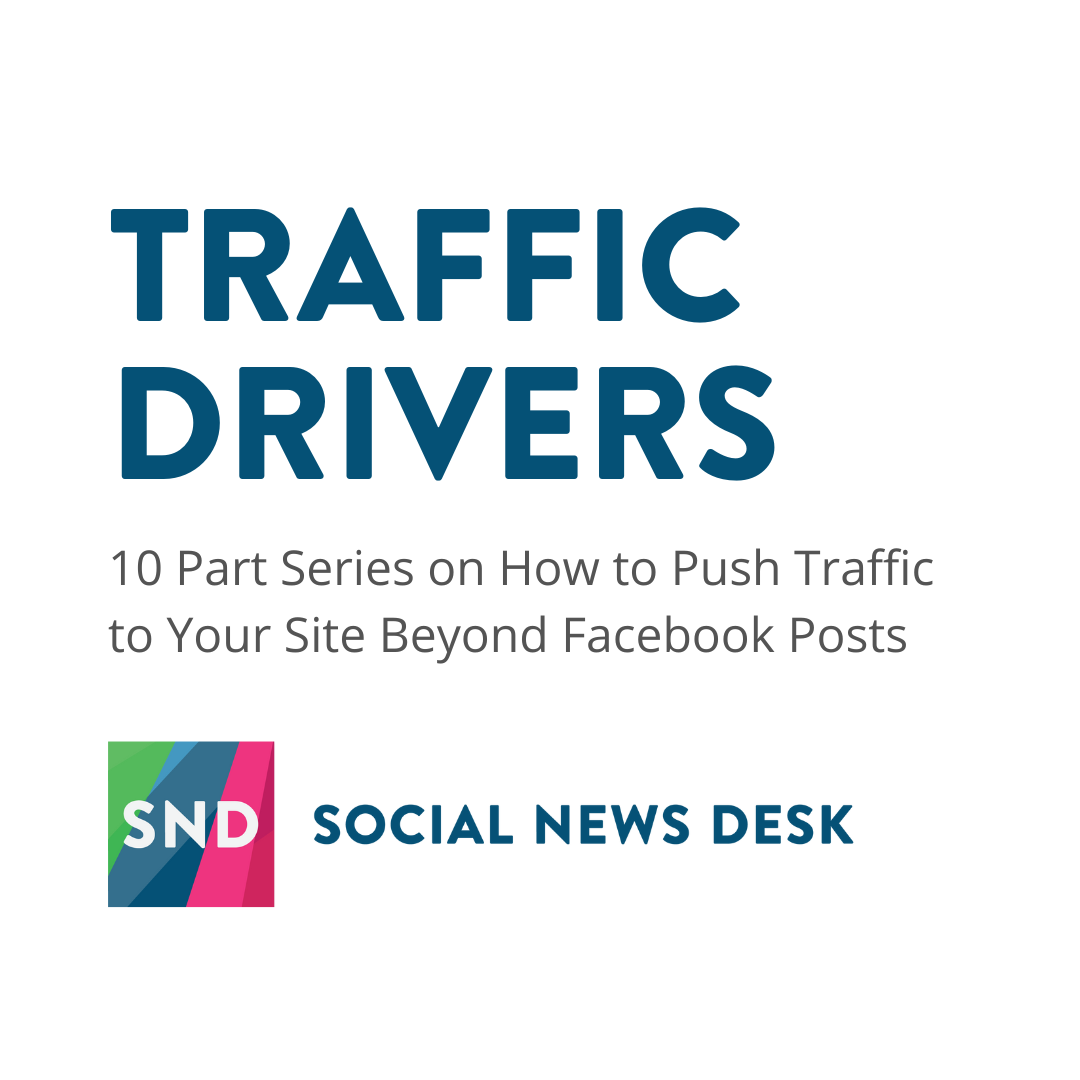 SND is bolstering you with 10 ways to drive traffic without being at Meta's mercy for organic Facebook link post traffic.
Basically, alternate routes to get the same job done. Below is the Cliffs notes, but click for a full blog on each strategic idea.
SND Facebook Messenger to provide daily digests for local news, weather, other verticals to an audience that's already engaged.
Twitter is still here for you and you can use Autopilot to take the work off of your plate – like republishing your best content and re-sharing across multiple accounts.
Newsletter Strategy to own your audience, control your links, and measure results.
Top Content Feed Syndication can now be set up by managers inside SND. Users love it. Read why.
LinkedIn isn't just for hiring new employees anymore – learn how to be strategic, the platform's best practices, and the topics that perform well.
Newsin.bio is a simple way to drive traffic and it's intrinsic inside SND.
Autopilot Strategy to enhance your automation strategy across all platforms (don't add work, just add traffic).
Dynamic News Ads if you want to ensure traffic and you're willing to put some money behind it, this is guaranteed traffic to your site.
Reels Are Priority and since Meta is saying it, we're making it easier for newsrooms to post Reels (and get paid for it if you're really into it).
YouTube & TikTok while they're both coming soon to SND, we recommend you use both platforms now and aggressively build up your audiences there.