If you've noticed something different with your posts' Facebook comments, you aren't alone. In fact, many publishers have noticed that comments aren't appearing on posts — or at least, not in the same spot.
Enter Facebook's comment ranking setting. It's Facebook's way of prioritizing comments that it thinks are most relevant to you. What's important to know is that the setting is automatically turned on for all Pages. This means that the most relevant comments will appear first below your posts. You'll see the "Most relevant" setting and toggle on the bottom right of your posts, right above the comments.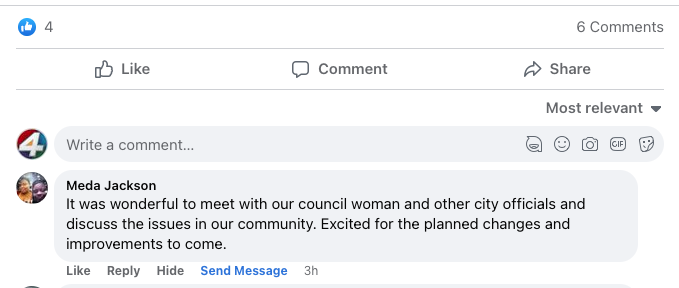 What does Facebook deem 'relevant?' Comments from friends, verified profiles and Pages. It will also bump up comments with the most likes or replies.
Don't care to see most relevant? Or maybe you just want to see all of your posts' comments. The good news is that you can turn off this setting. The steps are different for Classic Pages and those on New Pages Experience. You can follow the steps for both here.
If you've turned off comment ranking, your Page will display comments in most recent order by default.
You can also use the toggle on the bottom right of your posts to view comments by "Newest" or "All Comments." When comment ranking is turned on, you can sort hidden comments on your Page.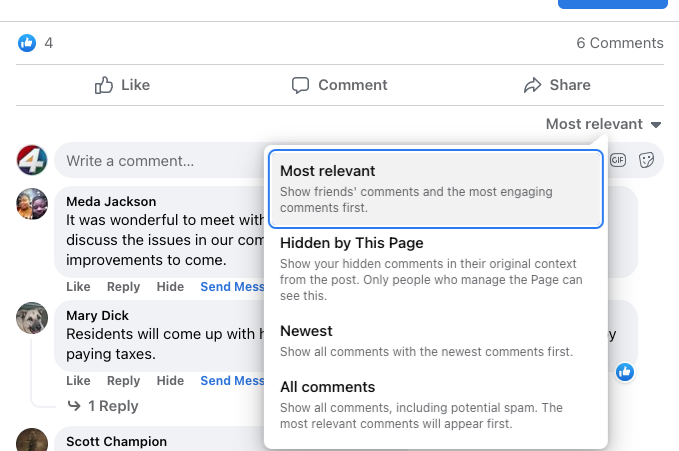 That all said: If you notice Facebook comments not lining up with what you're seeing in Social News Desk, check your settings on Facebook's side. With Facebook's ever-evolving features, it's always a good thing to check where those stand!
Need help or have questions? If you need guidance or have any issues, reach out – support@socialnewsdesk.com.