We know publishers are always concerned with how their content is performing. SND Reports keep you up to date on performance every day – or every minute.
SND Roll-Up Report
We take all the metrics we can get and distill it into the most important, actionable analytics so you can quickly see what audiences are responding to. The Roll-Up Report covers all of your social media platforms and is customizable so you can take stock of one brand – or all of them at once. See the entire footprint of your social presence all in one place, plus your best-performing content so you can learn what your audience is responding to.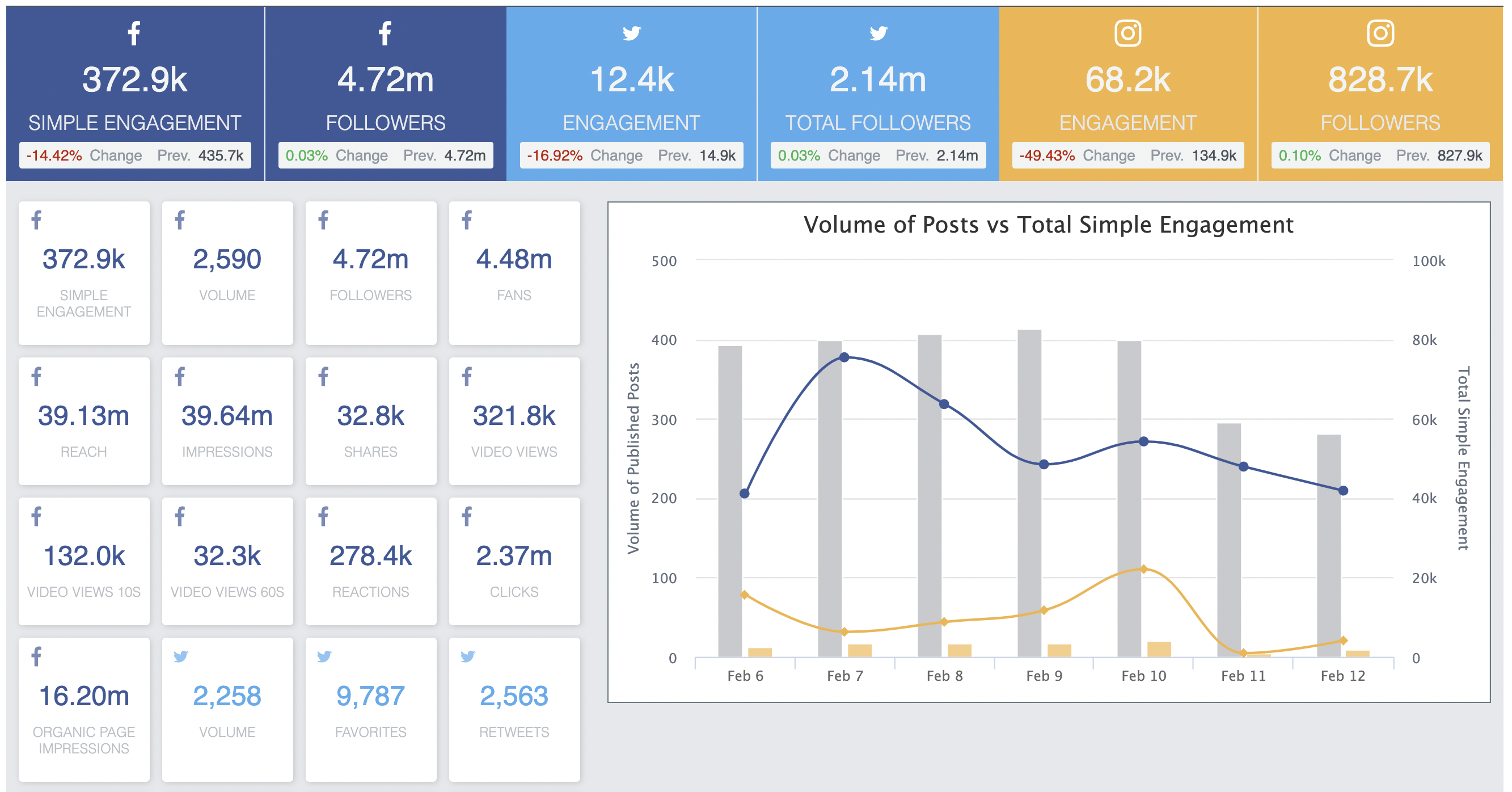 Enterprise Growth Report
If this report was a movie, it would be "Everything Everywhere All At Once." This is a group manager's best friend, with breakdowns by brand and by individual social account, and every metric we can get our hands on. Not only that, but you can compare your metrics over time to track growth and see how your social strategy is impacting your bottom line.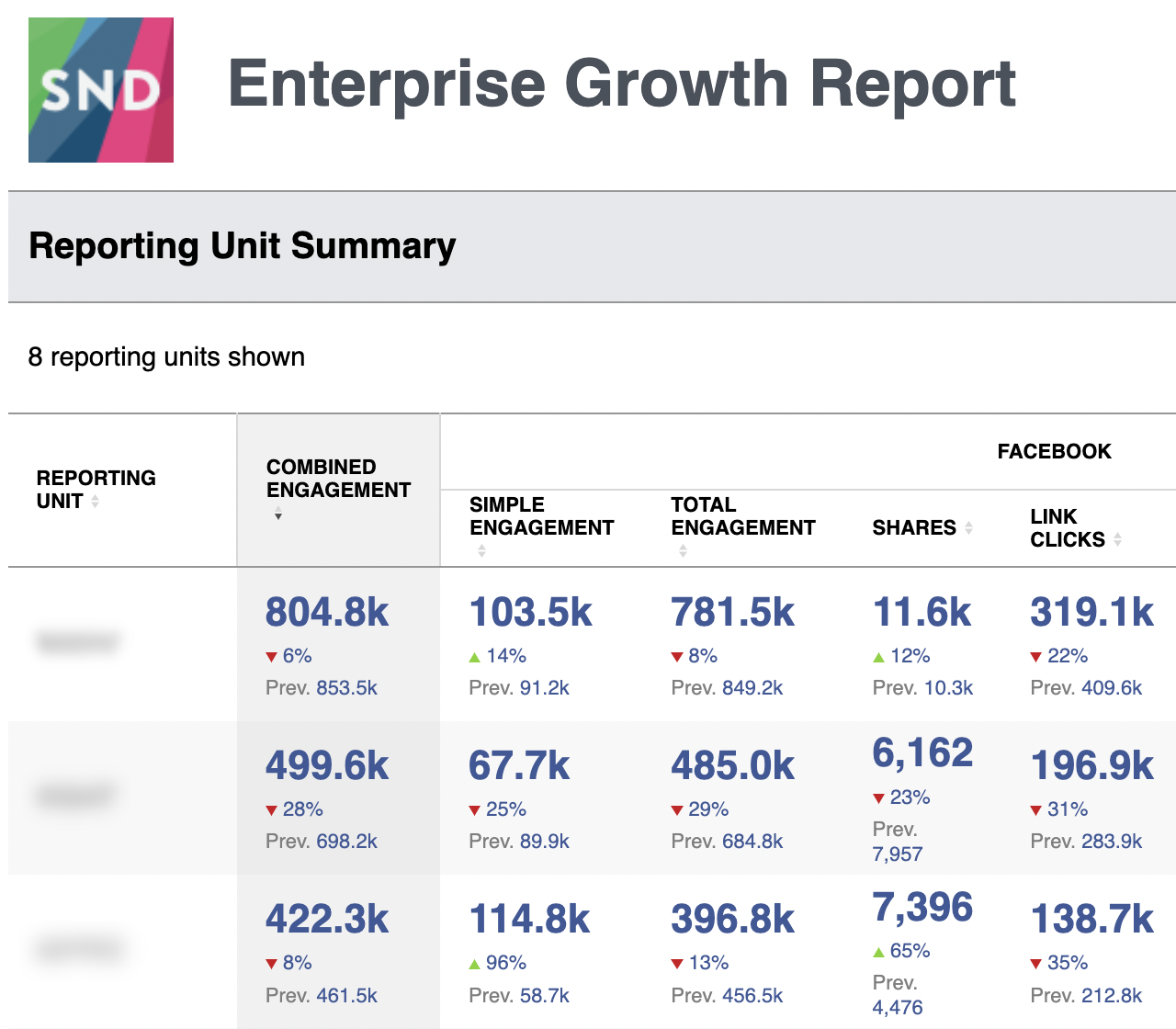 Scorecard Reports
Create custom scorecards for Facebook, Twitter and Instagram to identify accounts on the rise. You're not limited to just your own accounts; keep tabs on your competition, benchmark against high-performers in your field, or see which journalists in your market are making moves on social media.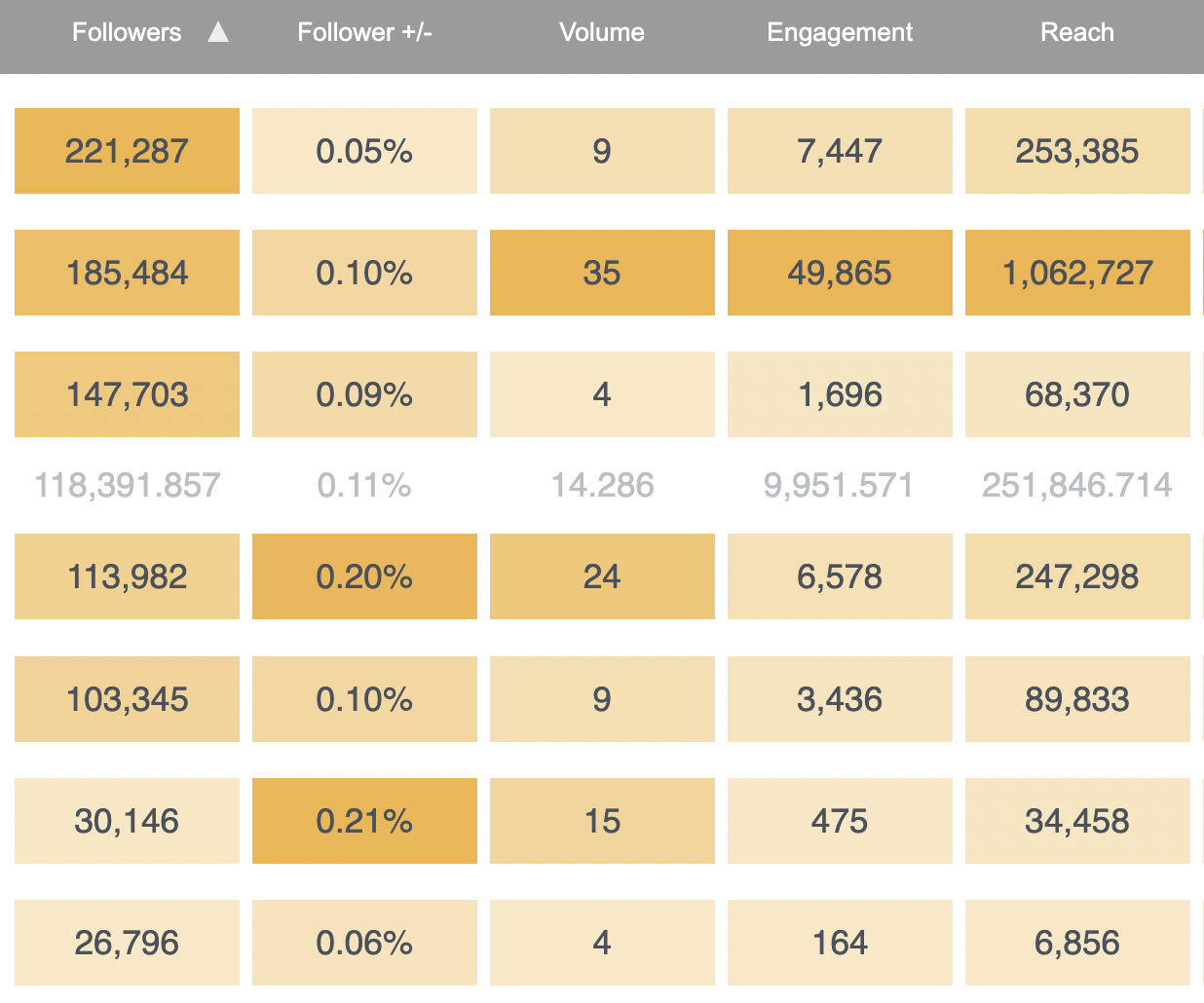 …And much more
Take stock of how content is performing throughout the day across your entire area with our Search and Listen tools. Use Post Manager to take a deep dive into individual post metrics to learn more about the content your audience is responding to. Plus, charts give you an at-a-glance look at which pages are driving the most results, right on your Dashboard.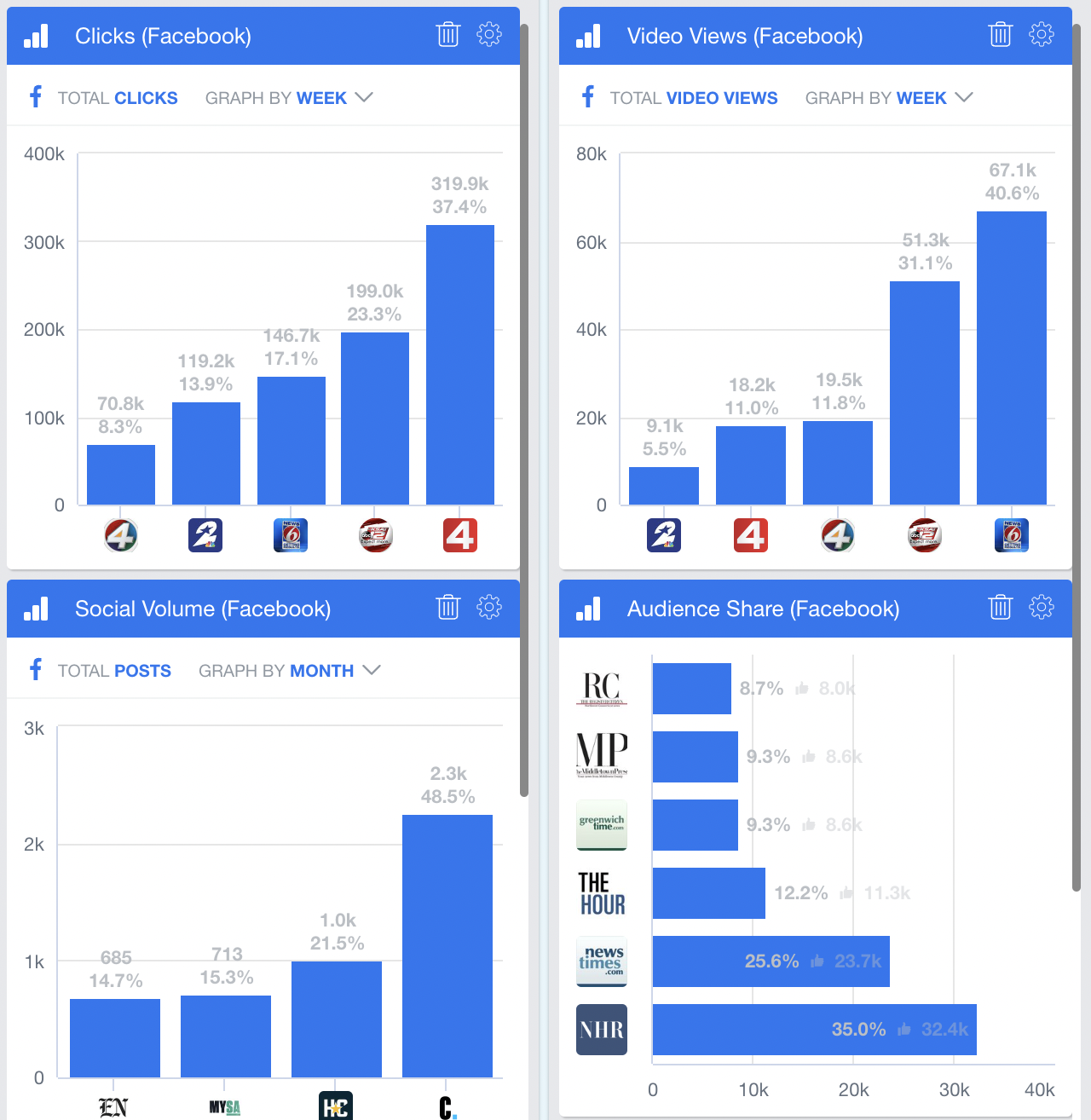 Ready to start taking control of your data and making it work for you? Get in touch with our Client Success team at support@socialnewsdesk.com and we'll help you get started!