Have you checked out SND On Air lately? We've made some awesome updates, including brand new layouts, more customization and an all-new Channel Studio for easier interaction and control. You can also use On Air with our new Nextdoor integration in Search and Listen!
Showcase more content with new layouts
Our newest layouts make it easy to showcase tons of content – whether it's viewer photos, comments or a mix of content types. Whether you want to display a waterfall of dozens of posts, or spotlight a single photo – there's a layout for you.
Customize your social display
Style an infinite number of combinations with new post styles, color customization, and new fonts. Adjust the font size for post text and headers, change the transparency of your containers, and even upload video for animated backgrounds.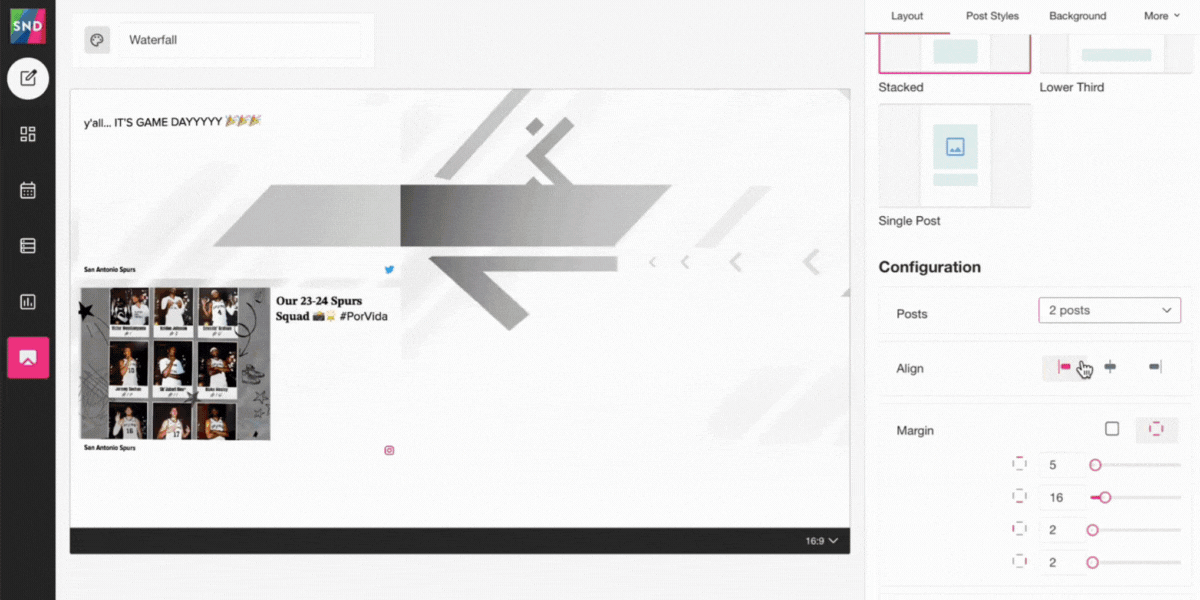 SND On Air's new home
On Air now has its own place in SND, which means easier control of your outputs, a bigger work area for styling templates, and faster performance. Click the On Air button on the left rail to launch. Note: If you don't see the On Air button, your organization might not subscribe to On Air yet, or you may not have the permission. Check with your organization's manager or get in touch with SND support.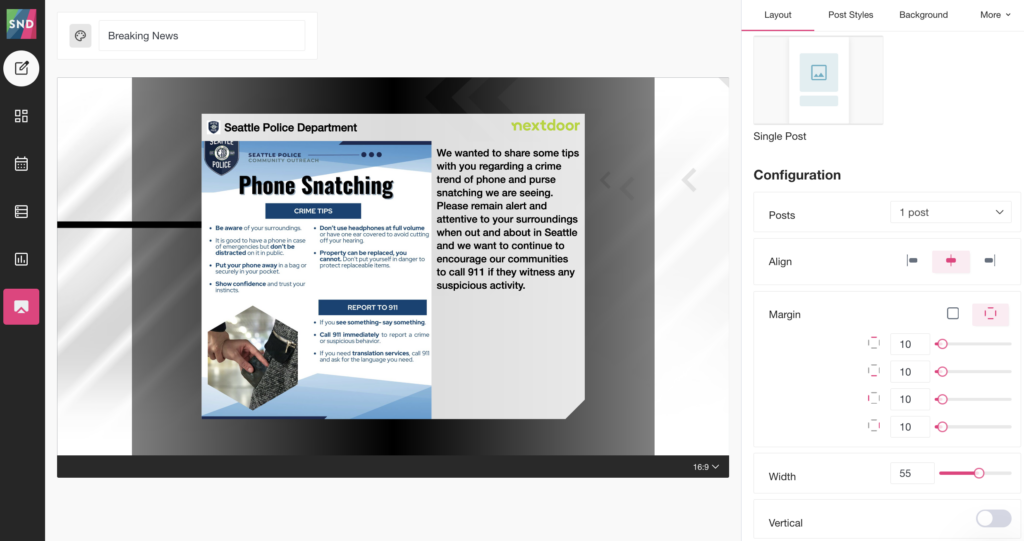 We hope you'll give these new, improved features a try! If you have questions, please get in touch with our Client Success team at support@socialnewsdesk.com. We can't wait to see what you create!