While everyone on #TeamSND has a newsroom background, I was also part of the creative services and promotions world. I got into promotions because I loved writing newsroom teases so much that I wanted to make it my whole job. There's something about persuading people to stick around and watch what your newsroom has worked so hard to build all day that's really rewarding.
Creating targeted paid ads for promotions does have a few differences from traditional promo and tease writing, though.
1. Don't withhold information.
One of the most-often used types of teases is the "we'll tell you" tease. On social media, you don't want to withhold information – you want to give readers enough details that they want the rest of the story. Instead of telling folks what you're going to tell them, be specific about how you're holding newsmakers and stakeholders to account, or how you're helping viewers to be better informed by engaging with your content.
Great news content already performs well on social media, and by pairing interesting content with even a small budget, you can focus your efforts on folks who are most likely to download your app and read your content.
2. Consider your goal.
Are you looking to increase tune-in, have people click through to your website, or download your app? Are you trying to increase video views? All of these goals have different ad types and measurements, and SND Campaigns Manager makes it really easy to choose the most effective goal for your content.
3. Choose the right creative.
Promo producers typically work in a short video format – and a short video can work great on social media. But remember, we're not withholding information! Instead of a traditional :15 promo, try picking the best soundbite or most compelling piece of video from the story you're promoting and using that as your ad video. Got a great photo instead? That's a great option, too! Keep in mind that videos and photos in a square format, with bright colors, are going to perform best in most ad placements. Our Ads Accelerator can also help you identify where you can make improvements.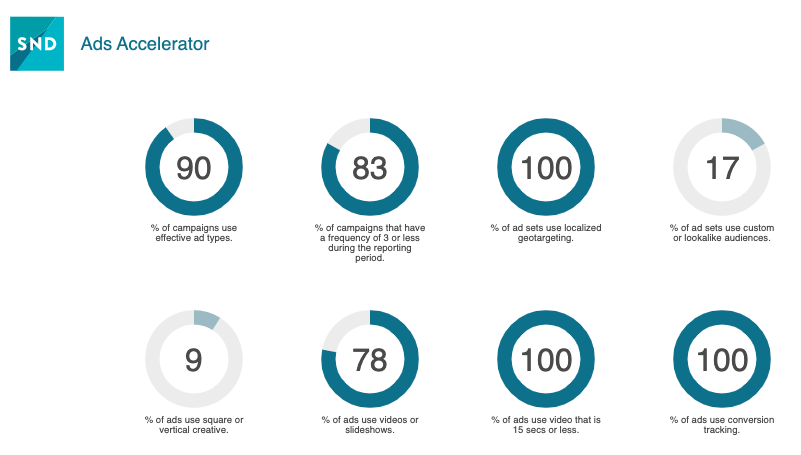 Can't decide between a couple of different photos or videos? SND Campaigns Manager allows you to easily upload Dynamic Creative elements so that people who engage more with photos will see photo ads, while people who prefer videos will have those delivered instead. You can mix and match text options, as well – Facebook will automatically choose the best option for each user who will see the ad.
4. Use your social data to inform coverage ideas.
If you notice in your Post Manager or SND Reports that a story you didn't cover on air is performing well on social media, why not turn that social success into a boost for your newscast? Consider it research – drop that story into the rundown! You can take the same elements from the social media post, create a paid targeted ad, and drive new viewers back to the story on air.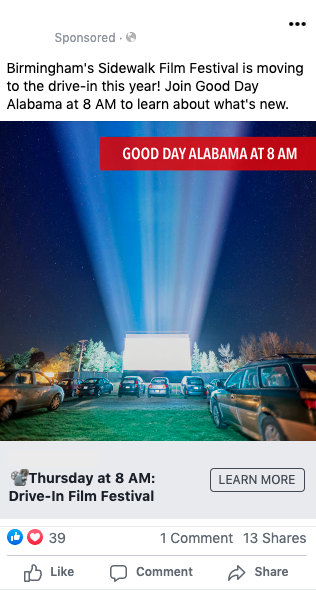 I've been working with several newsrooms on using SND Campaigns Manager to boost their station promotions. Using budget they've already allocated for advertising, we're able to precisely target people in a DMA who are likely to be interested in a specific story or topic. We work together to craft a message (and I get to put on my promotions thinking cap), and the turnaround is super fast. With all the assets in place, you can get a targeted paid ad up in just minutes and reach potential viewers where they already are – on Facebook and Instagram.
Excited to get started? We are, too! Reach out to us at info@socialnewsdesk.com to start taking your promotions to the next level!