This just in: Link headlines are now a thing of the past on X, the site formerly known as Twitter. This means that any external link shared on the platform will display an image only, with no added text.
It's the latest change introduced by the platform as owner Elon Musk seeks to overhaul the company.
It's worth noting that links shared on X still link back to the original site. Users can continue to click on the tweet's featured image – it is just missing a headline (and more context!)
That begs the question: how can you make sure you're effectively driving the most users to your site?
Well, we've got some (good!) news to share of our own: Social News Desk offers an easy way to account for that missing headline and direct users to your content. Ensure every tweet has post copy — without even writing it! Also, why not add a call to action for folks to click on the image? Better yet – why not automate it?
Take advantage of SND's smart automation tech, Autopilot, where every tweet you send can feature a call to action for users to click the image to "read more." Notice the difference: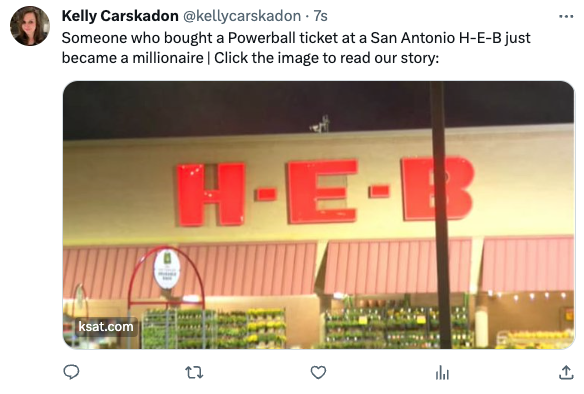 It's as simple as setting up (or tweaking an existing) Autopilot feed's settings to add your call to action. Pro tip: If you add a "I" pipe at the beginning, it can break up your caption (as in the above example).
At the end of the day, It really is the little things that make a big difference. We're all about streamlining and working smarter — not harder.
Want to learn more about Autopilot? Have questions about X's latest change? Get in touch: support@socialnewsdesk.com.