When it comes to spending ad dollars to reach your acquisition goals, SND's Dynamic Ads technology blends AI with your highest-performing content to create a winning strategy.
Our proprietary Dynamic Ads technology automatically identifies your best-performing content and builds an ad in real-time. These campaigns are aligned with your goals to help you discover new audiences at a cost that works for you and your business.
Our tech can be used for:
Newsletter signups
Text-alert signups
Subscription acquisition
TV tune-in
OTT promotion
App downloads
Website traffic
Events
Job listings
Patient outreach
Using AI to Build a Better Ad
The best content for your ad already exists – you just have to find it. That is exactly what the SND Ads team can do! Our complex algorithm scans ALL of your content to identify trends, over-performers, hot topics, and more. Prefer some content is not included in your ads? It is easily eliminated with our real-time, automated technology.
Superhuman Optimization
The Facebook Blueprint certified SND Ads team does all the heavy lifting for you – and has a proven track record with thousands of brands. As a Premium Agency Partner for Facebook Business Partners (FBP), SND is on the cutting edge of paid social acquisition and everything needed to make your campaigns successful.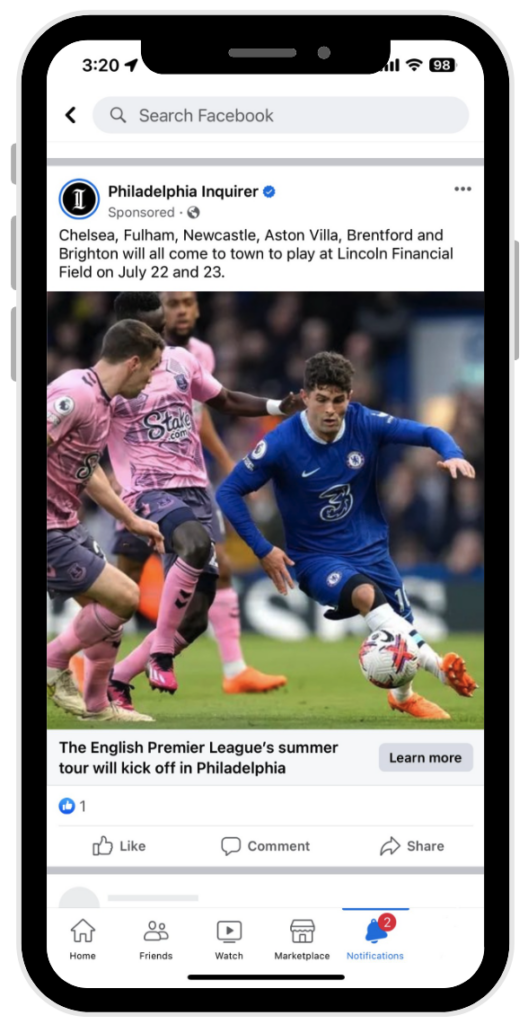 SND maximized ROI for BlueLena and local publishers seeking to grow their newsletter subscribers, converting casual readers to paying customers. USA TODAY is also seeing great success with SND's Dynamic Ads.

Are you ready to learn more? Schedule a demo with a member of our team today