Publishing to your newsroom's LinkedIn page in SND Dashboard just got easier! How so, you ask? Automation. Just like you're able to manage with Facebook, Twitter and Instagram accounts – you can now automate your posts to LinkedIn via SND Planner.
But first – you'll need to complete these steps to get started with LinkedIn publishing in Social News Desk…if you haven't already onboarded your LinkedIn page in SND.
Access Planner for LinkedIn via your Social Feed or from the top of the stream column.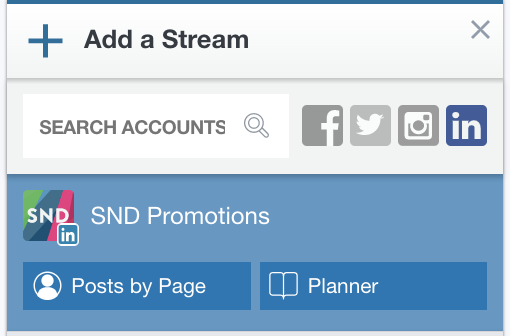 Depending on your newsroom's strategy, use Planner as a social media rundown for LinkedIn by dragging and dropping posts to new time slots, or checking out what has already been published and what's on deck.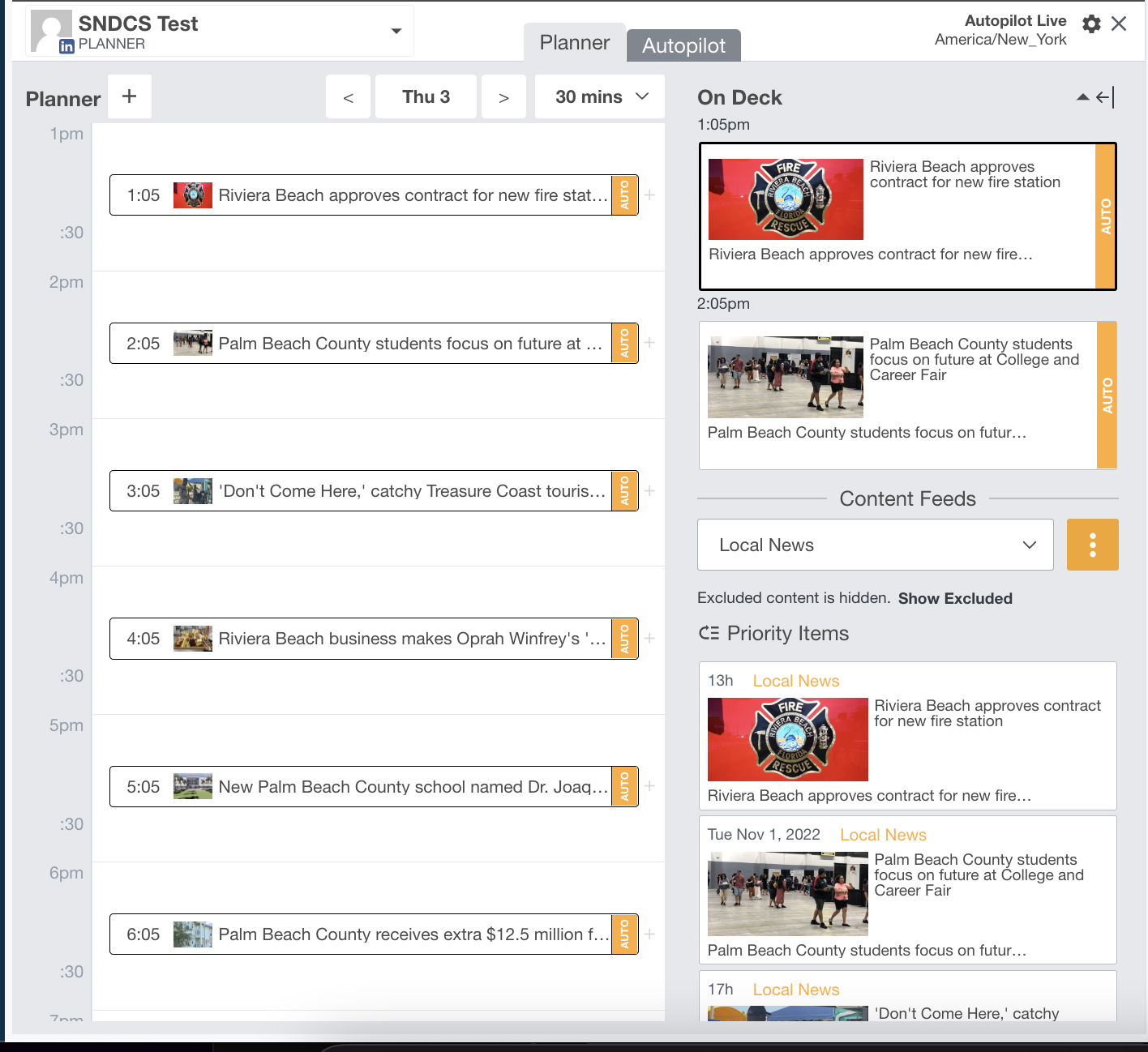 Or if "setting and forgetting" works better for you, let automation drive. First, make sure you configure Autopilot for your LinkedIn page, and then create the feeds that'll automate content on the schedule you configure.
Keep in mind that whatever workflow above you choose, consistency is key. Whether it's a few stories a week or several a day, it's good to establish a rhythm from the start.
As for the kind of content to publish to LinkedIn – the same types of content that perform well on your other social platforms generally will do well here. Consider publishing stories related to business openings and closings, TV talent joining your market, things to do around town, breaking news, courts and crime, and COVID-19 news.
For more LinkedIn best practices (you knew we wouldn't leave you hanging!) and how to have your posts stand out, check out some of these other tips for newsrooms.
If you have any questions or need any help, get in touch with the Client Success Team at support@socialnewsdesk.com.